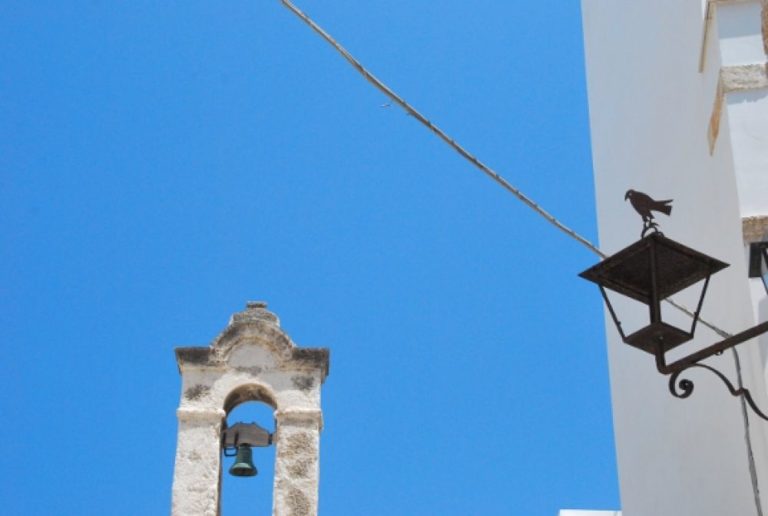 [May, 2011] According to the guide book, Polignano in south Italy was founded by Greek and it has got the atmosphere of Greece even now.
The town of white houses were there on top of the caves.
When I turned a corner, suddenly the clear green sea was spread under my eye.
It was a wonderful surprise.
I did not know this town until I started this trip, but it seems fairly well-known, because I saw a couple of Japanese tourists there.