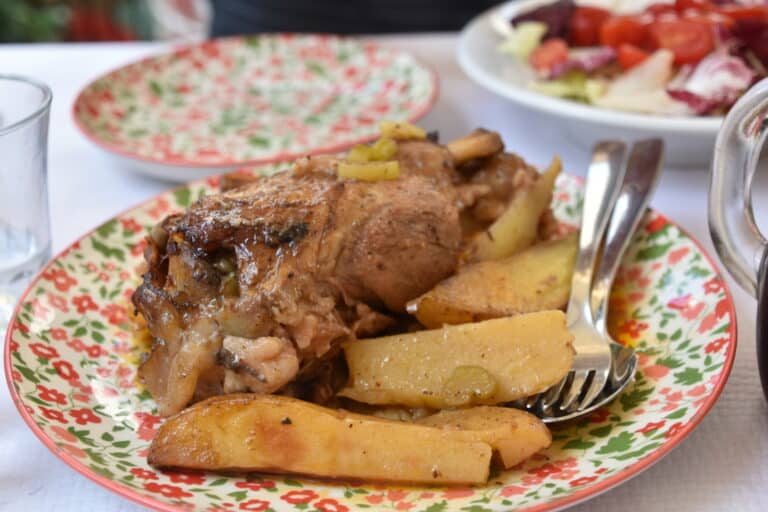 [Sept. 2022] After finishing the fulfilling tour in Ragusa Ibla, an inland historic town in Sicily, we had lunch.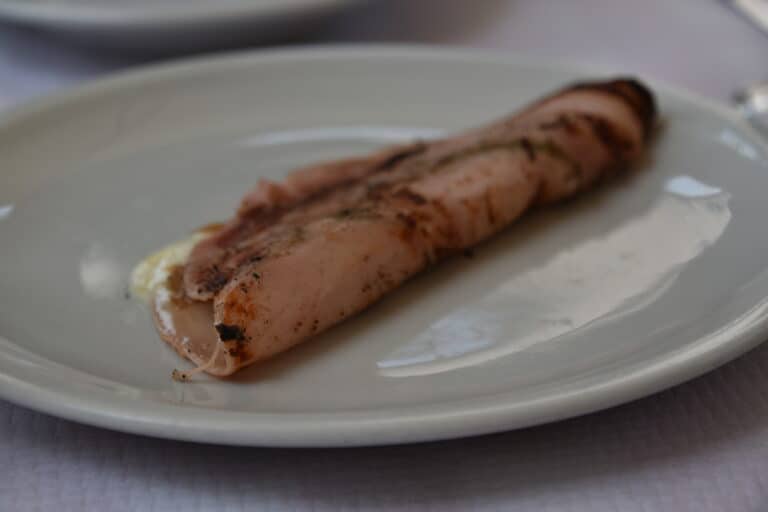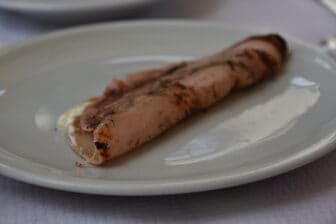 Recommended by the manager of the hotel where we stayed, we sought out a restaurant called Trattoria la Bettola.
We took a table outside on the terrace.
The place claims to serve dishes using local ingredients.
For the starter, we took the Porchetta Arrost (roasted pork) and shared it between the two of us.
It contains cheese, onions and herbs.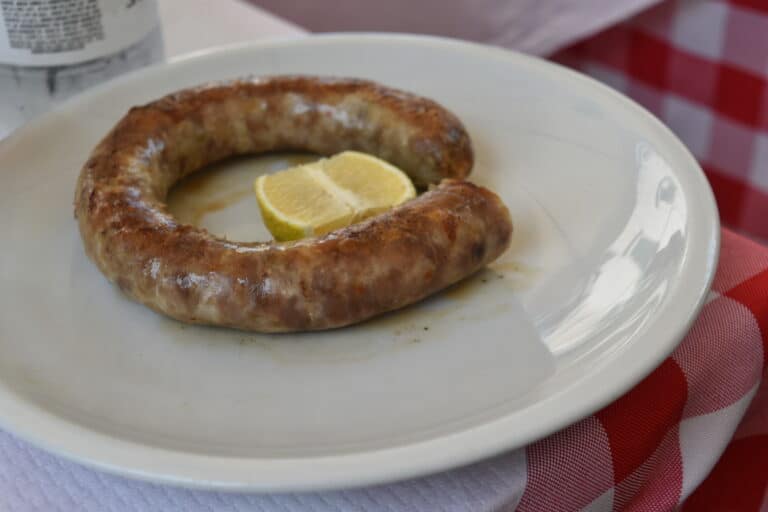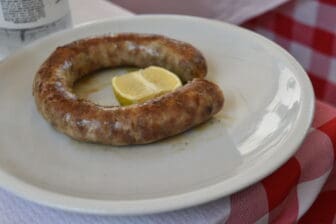 It looked simple, but it was elaborate and delicious.
For mains we had a huge Stinco (pork shank) and a sausage which we also shared.
Stinco has been cooked for hours and was nice and soft.
The side dish of large potatoes also tasted good.
The sausage with the scent of fennel was also delicious.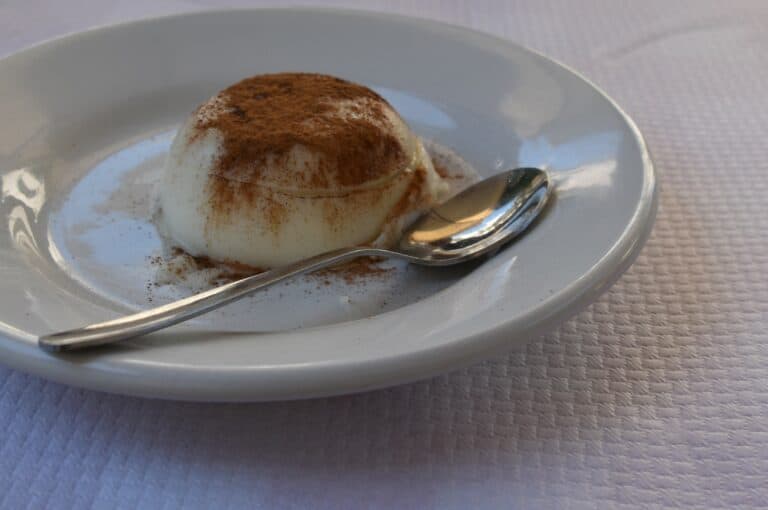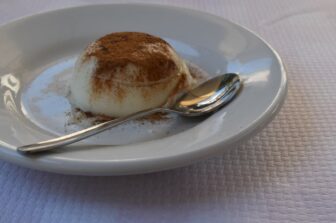 As for wine, there was only house wine, and we drank chilled red wine.
Ever since I drank a cold red wine in Modica, I've been hooked.
Dessert was a cinnamon flavoured panna cotta with a biscuit inside.
I like cinnamon, so I was happy.
My husband had lemon jelly.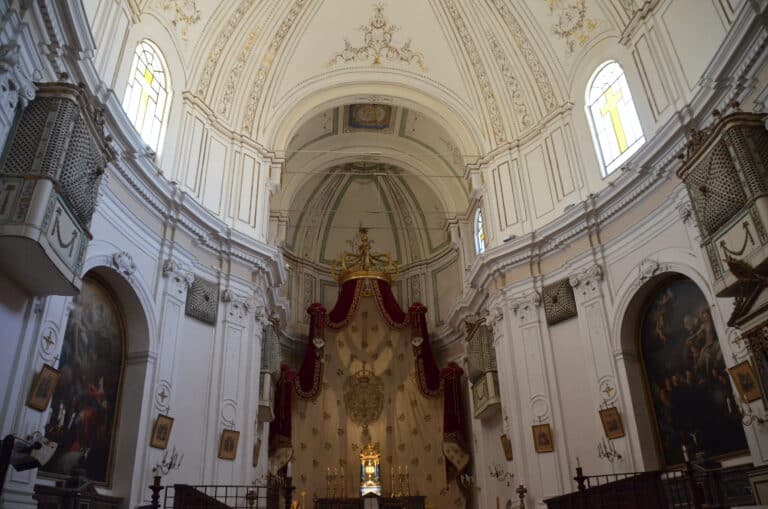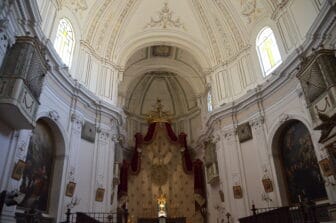 We also drank digestive, and the total was €66, which was very reasonable.
After the meal, we walked towards the Giardani Iblei, a park that occupies the eastern edge of Ragusa Ibla, to help our digestion.
On the way, we looked into Chiesa di San Giuseppe, a church that I had seen the exterior several times.
According to the guidebook, this is also a church designed by Gagliardi, just like the Duomo.
It was a church with only one room and the interior looked quite different from other churches.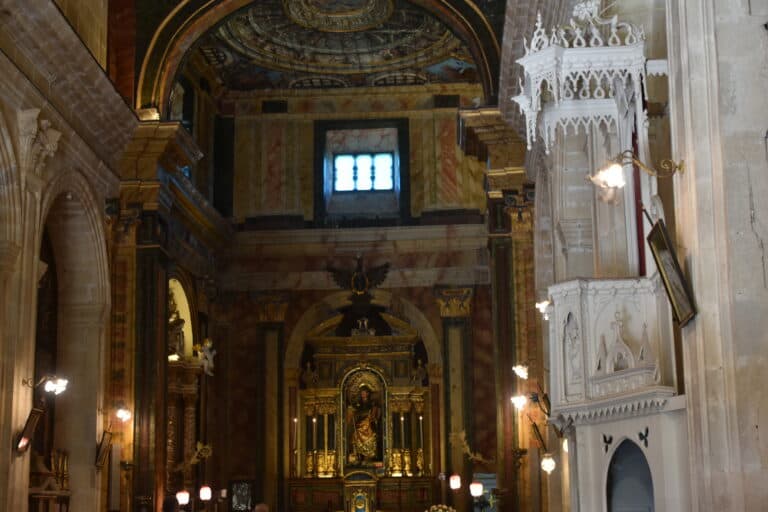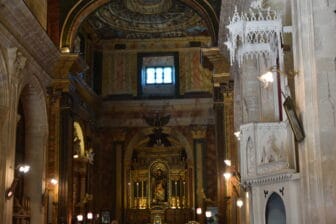 We also visited Chiesa di San Giacomo Maggiore, a church in the park.
This is also unique because of the paintings on the wooden ceiling.
There is no description in our guidebook, and I don't know the background at all, but if you look it up, there must be a history enough to write a book about.
We left Ragusa Ibla after a walk and rest in the park.