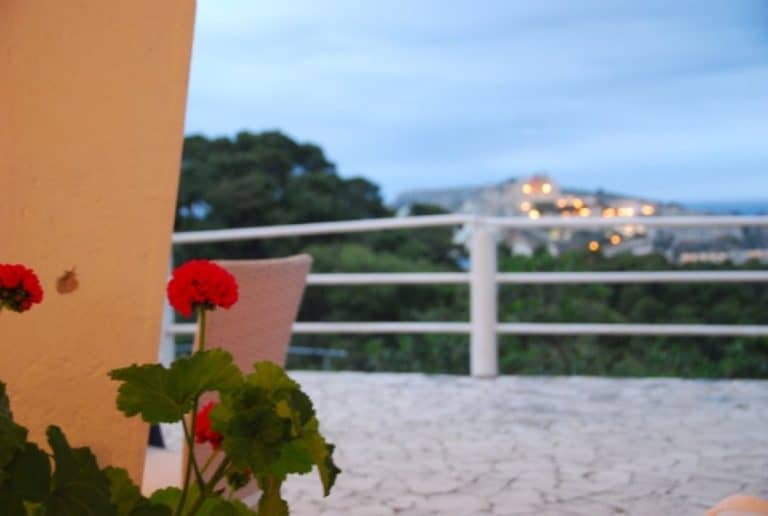 [May, 2011] There are three main islands in Isole Toremiti and the one with a lot of hotels is called San Domino.
I stayed at a tree star hotel called Eden there.
The room was simple, but the stuff there was attentive and they came to pick me up at the helicopter port,which is only a few hundred metres away.
You can have a dinner as well as breakfast on their terrace with a good view.
I also liked the water paintings in their lobby.