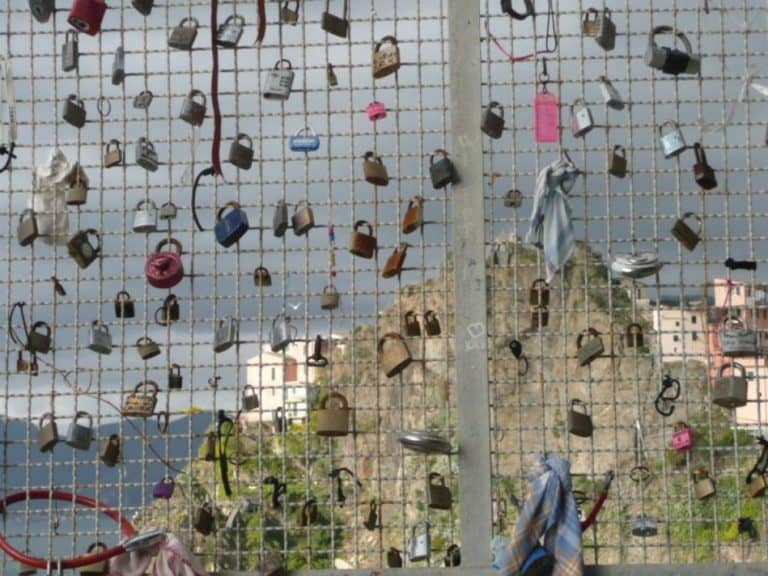 [December, 2010] I visited a part of Cinque Terre again this winter, started with Riomaggiore.
This time I walked on the Love Road (La via dell'amore) linked between Riomaggiore and Manarola.It is a good short walk with the wonderful view.
As you can see from the photo, there are a lot of locks on the way and there is a shop selling the special locks with the logo of the Love Road.