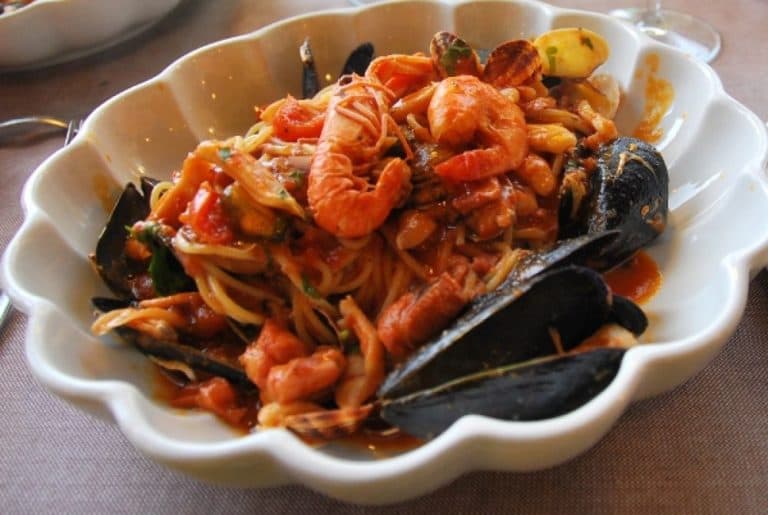 [april 2012] On the day I went to Lake Iseo in north Italy, I had seafood lunch.
It is not quite right to eat seafoods on the lake shore, but it was excellent, so I wanted to tell you.
This spaghetti was full of seafood and tasted wonderful! The restaurant was called Il Bruco in the town of Iseo.