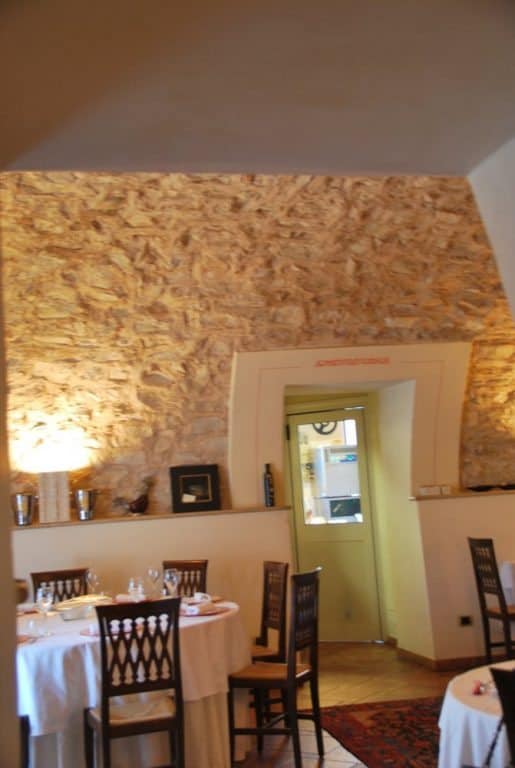 [ Apr.2013 ] In Lombardy in northern Italy, there is an area called Franciacorta, which is famous for wine, especially sparkling wine.
we went to a restaurant here In the small town of Monticelli Brusati, called Hosteria Uva Rara.
This is a place you have to go all the way by car, I mean it is impossible to pass by chance here, but it is worth it.
The rare dish I had here was a mixture of spinach and snails.
It seemed a traditional local dish.
Snails love spinach, don't they, so it is a dish very natural.
It was the first time for me to eat the snails without the shells.
The polenta which came together was very nice, too.
This restaurant is in the renovated 1400s farm house and run by a family, mainly the wife who had grown up in a family whose business was running restaurants.
Apparently since she was a child, she has leaned profound knowledge about wine from her father.
I found a same name restaurant in Yokohama in Japan online, but this restaurant in Italy is "Hosteria" instead of "Osteria".