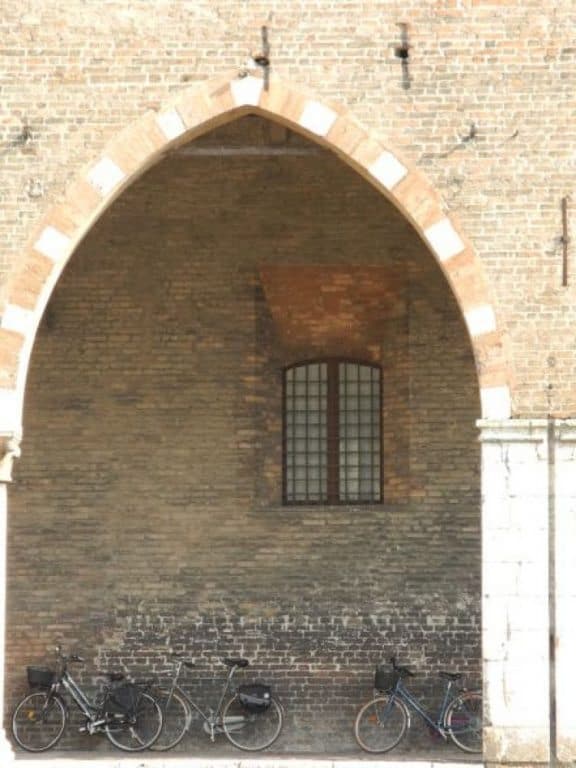 [March, 2011] One weekend when I felt that spring has come, I went to Mantova in Italy.
It is a fairly big town with a lot to see such as  a castle and a palace and so on.
In the famous 'Romeo and Juliet', this town was the destination of Romeo when he was expelled from Verona, the main stage of this tragic story, which is about 40 minutes by car from Mantova.
In current Mantova, for some reason there were a lot of people cycling in the town, though not as many as in Amsterdam.