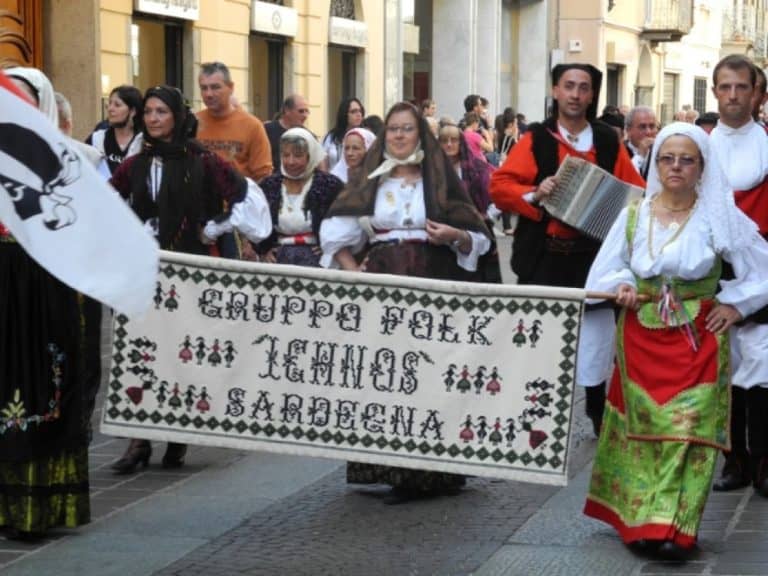 [May, 2011] One weekend in May, there was Sardinia Festival in Monza, a northern Italian town.
There was a market of specialities from the island, the parade by Sardinian people wearing their costumes as you can see in the photo, and there was a concert, too.
There seemed some sort of organisation by people originally from Sardinia and there was an awarding ceremony which I did not quite understand what it was for.
What I learned here was that the ferry companies got together and put up the fare of the ferry steeply this year.
The people from the island got very angry about this and they united to rent some boats to operate with cheaper fare.
I was very impressed by this.
Anyway, the figures on the banner they are carrying in the photo are very similar to my rugs I bought in Sardinia last summer.