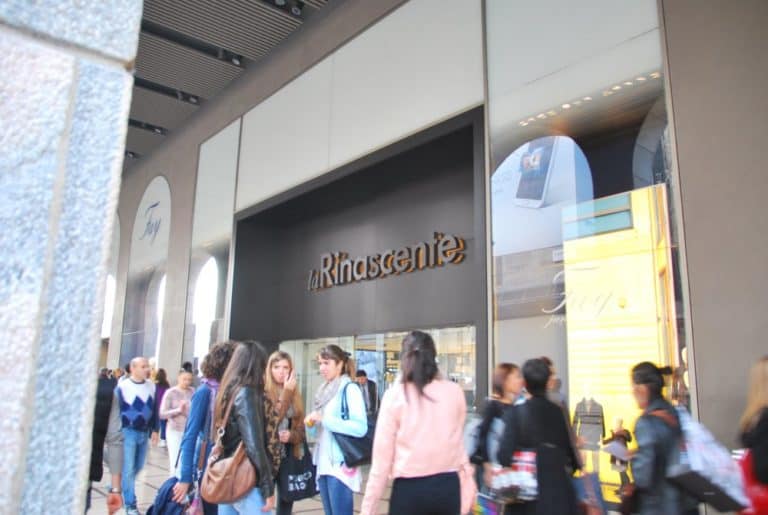 [Oct.
2012] I feel relieved when I come back from the Golden Quad, the high fashion area to Corso Vittorio Emanuele 2, where there are lots of shops for commoners.
This street continues to Duomo square and just next to the Duomo there is a famous department store, La Rinascente.
I sometimes shop there and go up to the top floor and have a light meal and then go out to the balcony to see the Duomo just in front of your eyes.
La Rinascente are all over Italy and I wonder if this Milan shop is the flag ship, so I searched online and got really surprised.
It was bought by Thai retail group called Central Retail in May last year.
La Rinascente was founded in 1865 in Milan, apparently.
Well, although a big department stores represent the nation, this kind of M&A activities happen all over the world.
British Harrods are now owned by Qatar government fund, having been sold by Egyptian Fyed family in 2010.
And Harvey Nichols next door is under a Hong Kong businessman.
Apparently French Galeries Lafayette and Spanish El Corte Ingles are still run by the original family.