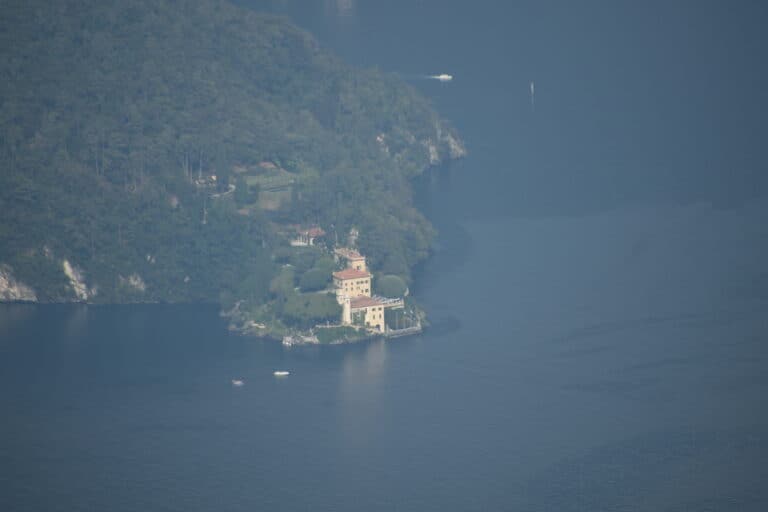 [Oct. 2021] While staying in Seregno in Lombardy, Italy, we went on an excursion with my husband's family to the mountains above Lake Como with two cars.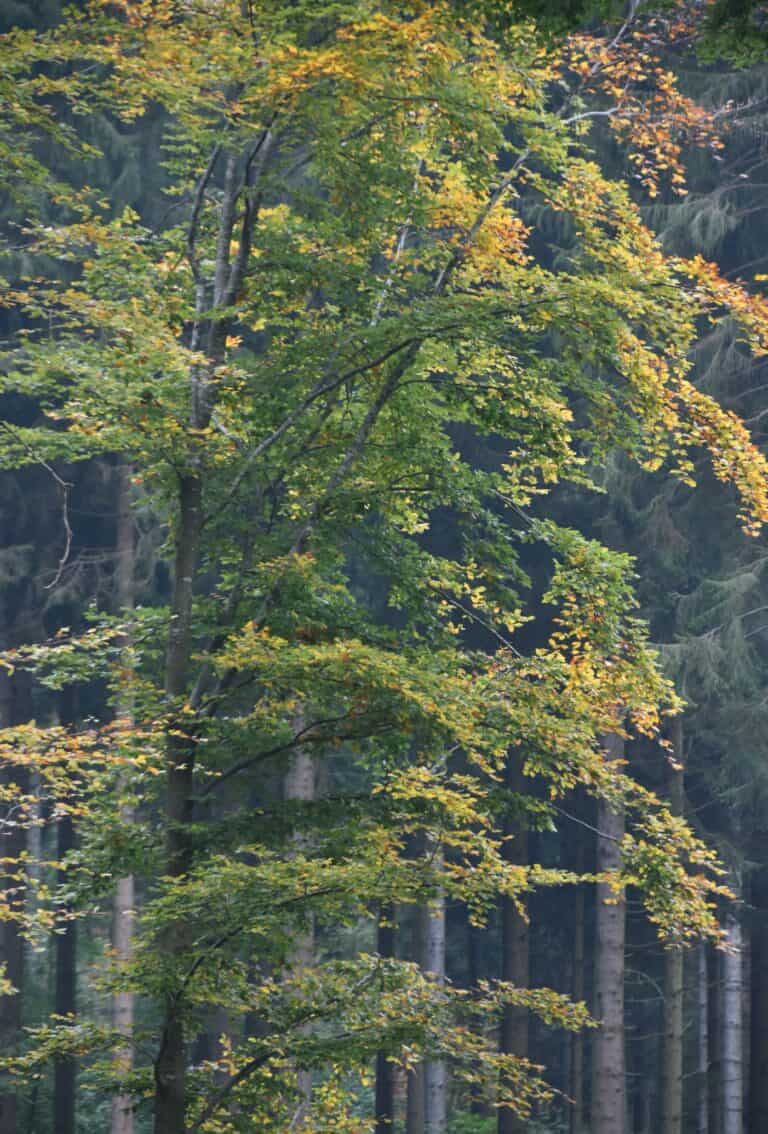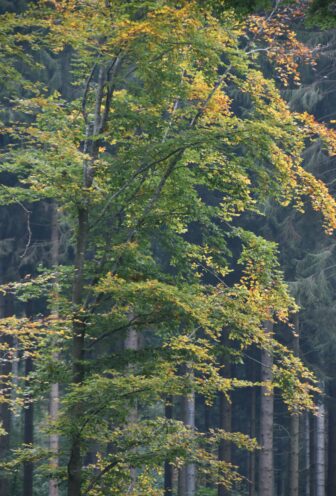 It was a mountain called Monte San Primo whose summit is 1682 metres.
It is located a few kilometers from Bellagio, a beautiful town on the shores of Lake Como.
Apparently there is a ski resort with two lifts and a slope length of 5 kilometers.
There are hiking trails that go around the mountains, but one website says that you need strong legs, so it's probably a tough course.
No way, we can't take on such a challenge.
Our purpose was to see a spectacular view overlooking Lake Como and to eat at a restaurant on the mountainside, Rifugio Martina.
We parked our cars at the last possible place for a car to go and walked from there.
It was nice to walk on a mountain road with trees.
Along the way, we passed some houses that seemed to be the second houses of urban people.
And to my surprise, there were Highland Cows.
I thought these long-haired cows were only found in the Scottish Highlands.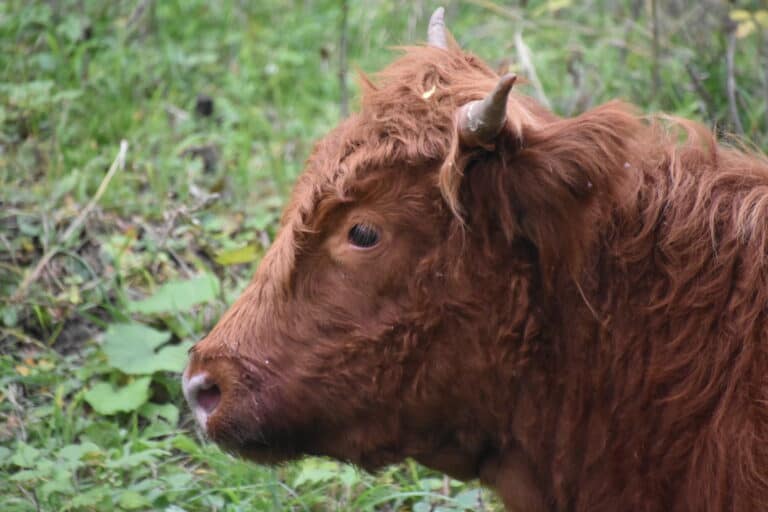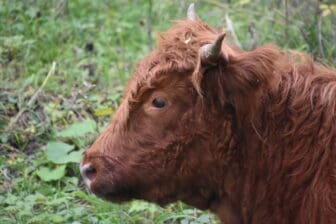 Certainly the original is from Highland, but it seems that they were exported here and there.
The slope became steep on the way, and I lag behind the young people, but the scenery from the place where I finally arrived was breathtaking.
The village surrounding Lake Como was twinkling in the distance.
Unfortunately, it was a cloudy day and it wasn't too clear, but it was worth seeing.
The name of the restaurant,'rifugio', means shelter and is a mountain lodge where people who walk in the mountains stop by.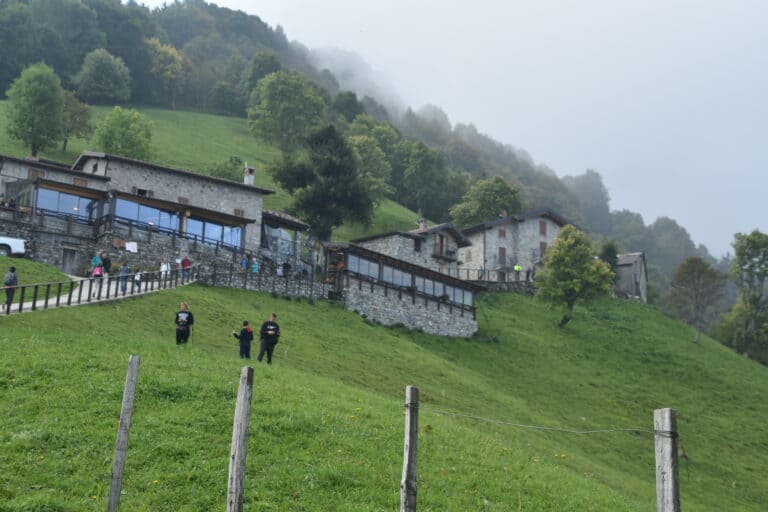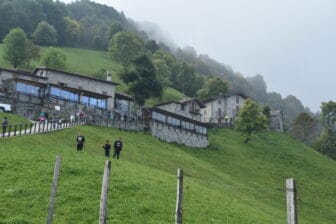 So it's simple.
The main dish they served was polenta.
Usually, it is expressed as some meat + polenta, but here it is polenta and beef, polenta and venison, and so on.
After sharing the starter of a platter of ham and salami, each ordered a plate of polenta.
My husband chose polenta and Stinco (pork shank) that looked great.
The taste was also good apparently.
I had polenta with stewed beef, and some of our family ordered venison.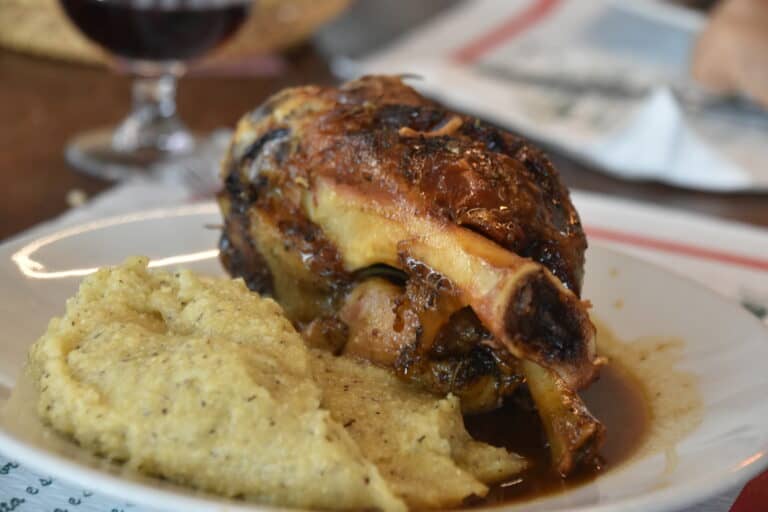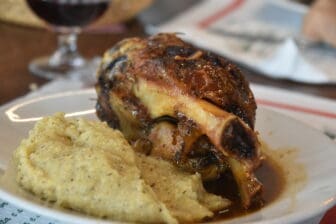 It was nice but the taste was simple.
As for the essential polenta, it had a wild taste.
The taste reminded me of a bonfire in a mountain lodge in the countryside.
Once you get used to it, it might be something you get hooked, but I didn't get used to it.
Of the 6 people, 3 eat dessert, and including coffee and red wine, the total bill was only 125 euros.
It's so cheap and the location is great, of course it's popular.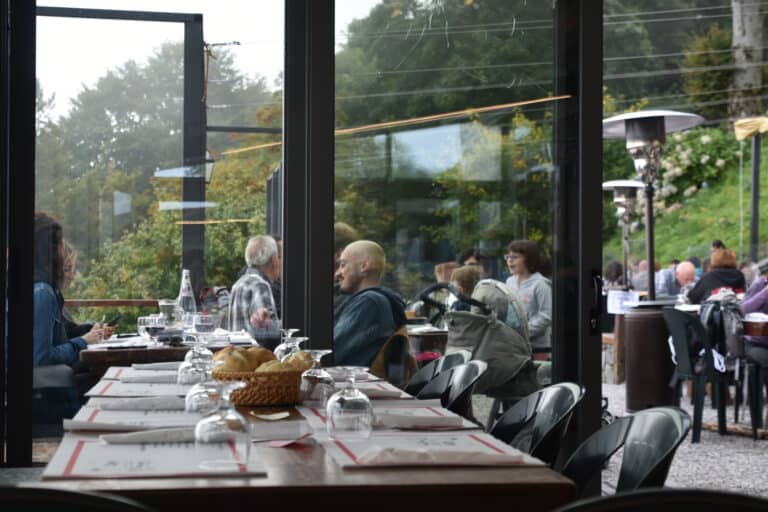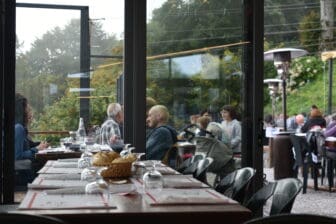 Like us this time, it is a type of restaurant where families gather and eat with a large number of people, typical of Italy, and the tables quickly became full both indoors and outdoors, and there were even people waiting in a queue.
Reservation is definitely needed here.