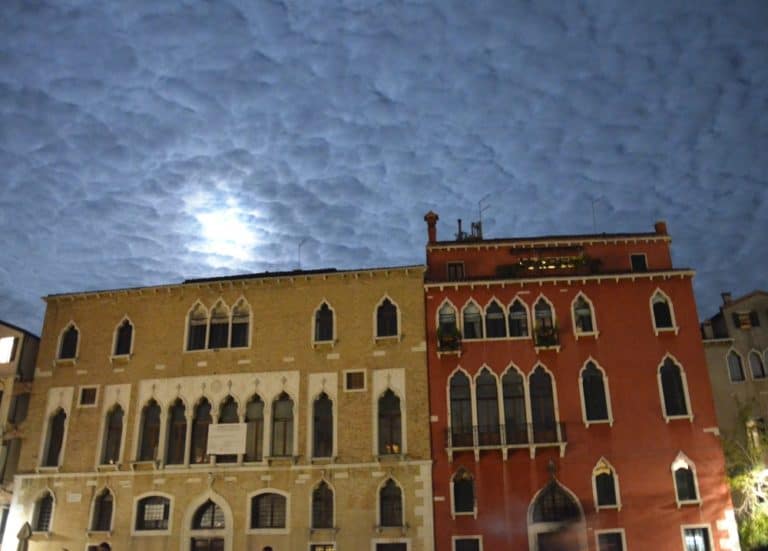 [ Oct.2015 ]  Venice at night is lovely, too.
We walked towards Rialto Bridge, which is another famous place in Venice.
Unfortunately, the bridge was covered because of the work.
We crossed the bridge and went to the street where the mask shop we went to last time was located.
Until then, we knew where we were, but after that we just walked around without checking the map.
When you go into a quiet path from the main street with many people, suddenly nobody was there and we felt this wonderful mysterious atmosphere.
Without expecting it, we eventually came across a canal.
I wanted to walk on and on, but at one point we realised that the time for the concert which we had booked was drawing near.
From then on, it was a hard work.
Asking the way many times, we finally came out to Piazza San Marco.