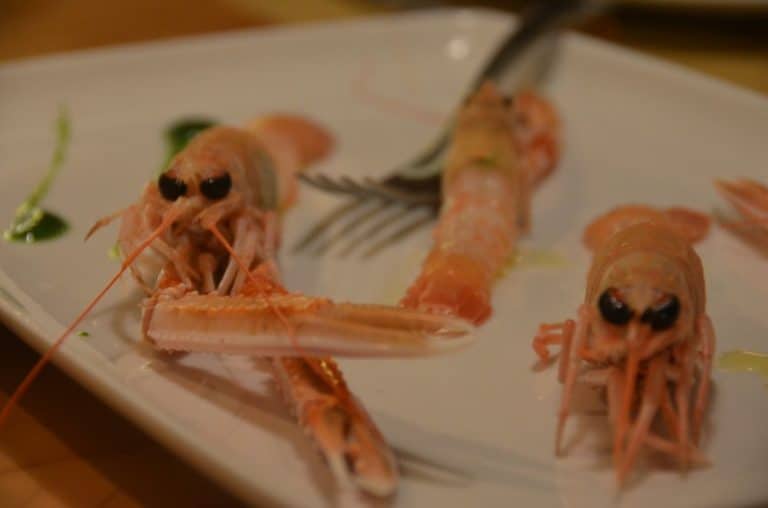 [ Apr.2013 ] In the seaside town of Otranto in southern Italy, we enjoyed fresh seafood.
In the first evening, we went to a restaurant called L'altro Baffo, which was recommended not only the hotel owner but a person walking in the town.
It was not really an old local restaurant, but more like a newly renovated trendy one.
According to my family 'this can be in Aoyama in Tokyo'.
The starter was raw fish – sea bream, prawn, tuna, squid, salmon and scampi.
It was a shame that they did not have soy source, but foods were fresh and very nice.
Well, for me it was too little, though.
For the main, we all had spaghetti with sea urchin–remembering it now made my mouth water.
There were several kinds of dessert, but the most interesting one was Saffron ice cream.
It was nice but a bit strange taste.