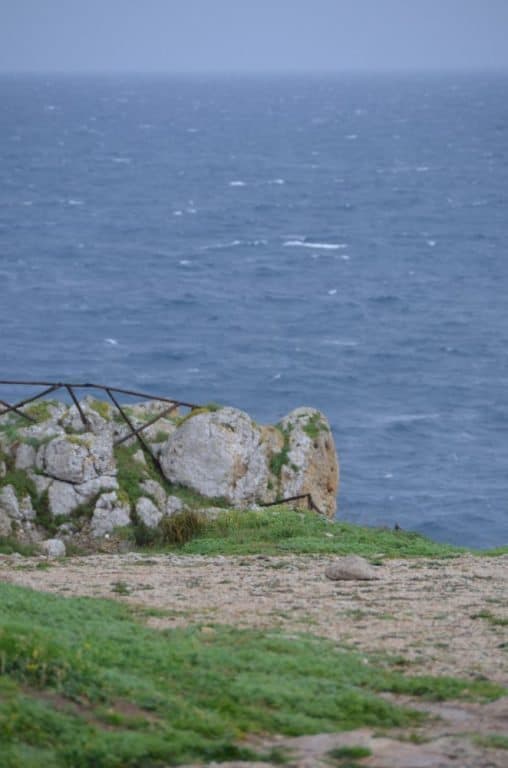 [ Apr.2013 ] In the morning after the first night in Otranto, south Italy, we wake up to find that it was a stormy day.
The sea had been so beautiful emerald green yesterday, but today everything was grey and I could not see the border between sea and sky.
And the sea was so angry that my family was saying that they have never seen such a scary sea.
We slowly went down south and after a while we reached the south end of the Italian heel when you describe the shape of Italy as a boot.
The place is called Capo Santa Maria di Leuca.
The end of the land in this photo is the tip of the heel.
A big Italian flag was flying.
By the time we reached here, the rain had become a bit calmer.
After that we went north along the coast inside the heal, running away from the rain clouds.