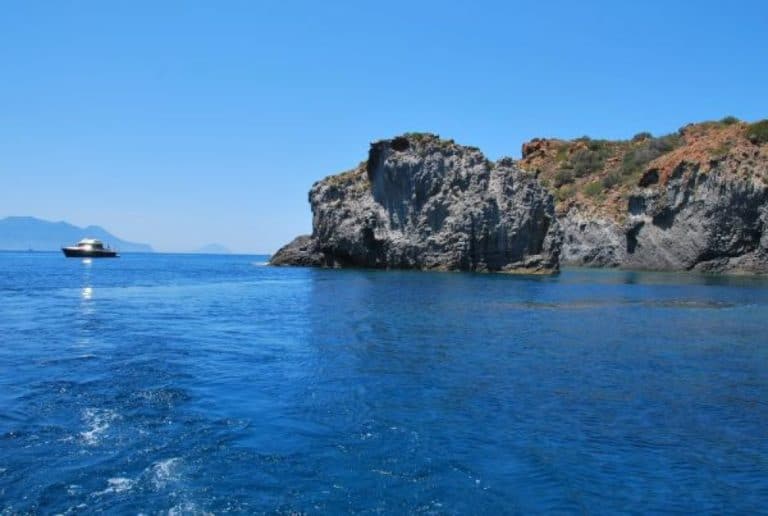 [june 2012] I took a boat trip to go around the islands in the Eolian Islands off Sicily.
The first destination was Panarea island, the smallest one.
We visited to see (and smell) the fumaroles at the bottom of the sea.
To be honest, before I heard the explanation, I thought someone farted or something.
The smell was exactly like that.
The hot spring there is 50 degree centigrade.
It would be good temperature to swim in when it is mixed with the sea water, but because of the strong sulphur, swimming there  is prohibited.
This photo was taken a little further from there, where there is a natural bay.
The rocks there were a bit like the ones in Staffa island in Scotland with a lot of rock columns.