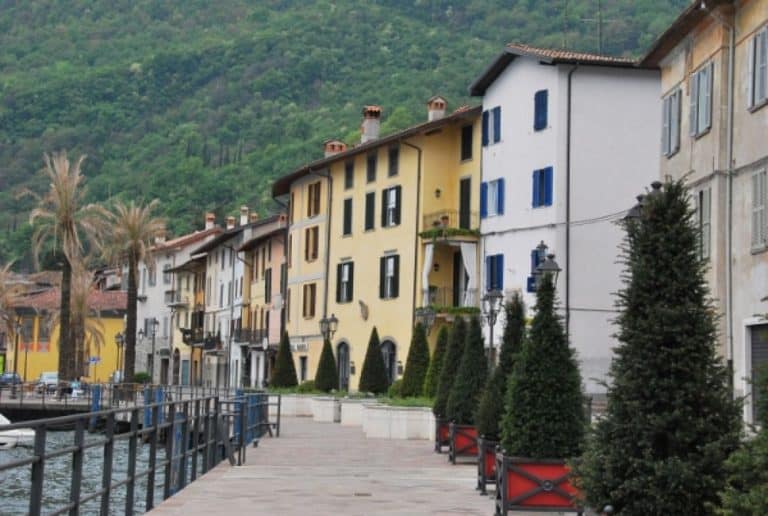 [April 2012] We went to Lake Iseo , one of the lakes in north Italy.
This one is not well known as Como or Garda and had wilder atmosphere, maybe because of the bad weather.
The road around the lake was made by cutting the cliff and it was thrilling to drive there, feeling that the rocks could fall down at any time.