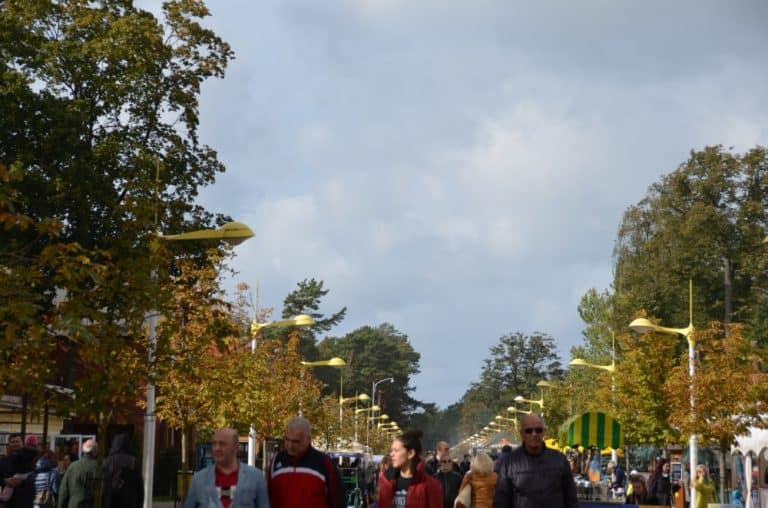 [ Sept.2014 ] This is a photo of  Basanaviciaus Street in Palanga, Lithuania.
It is a car free street and there were many shops, booths and restaurants on both sides.
Even on the day at the end of September, there were many people walking along, so in the evening of the high summer, it must be very crowded.
I do not know how long the street is, but it was quite a long way and at the end of it, we came out to the sea.
There was a simple and long L shaped pier in the sea.
According to the guide book, this was built over 100 years ago and it is as long as 400 metres.
In summer, the holiday makers come here to look at the sunset.
The day we were there, the wind was very strong, and the grey northern sea was showing its power.
It seemed the best condition for kitesurfing.
Those who were enjoying it often went up to the air as the wind was strong.
It looked a great fun.
If there is no worry for drowning, I would like to try that.