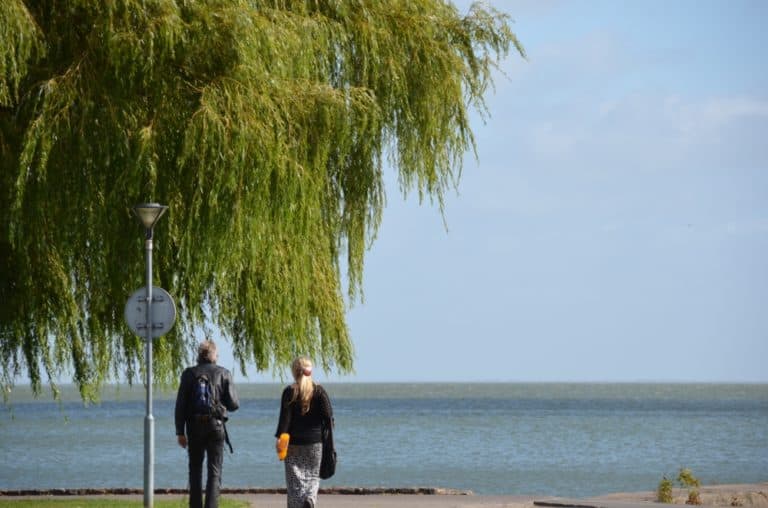 [ Sept.2014 ] The south end of Lithuanian side of Curinian Spit which stretches from north to south is Nida.
If you go a bit more south it becomes Russia.
Nida used to be a part of Prussia, and even now there are a lot of German tourists.
It took about one hour to get there from Smiltyne by bus.
When we arrived, it was lunch time, so we went to a small restaurant near the bus stop just to have some snack for about 30 minutes.
But the service in this place was extremely slow.
It seemed that there was only one person in the kitchen and one for serving.
On this nice weekend day, they had more customers than expected and seemed to be struggling.
After a long wait, we got this snack, which is the fried black bread with shredded garlic.
Very simple but it went very well with beer and very nice, though the garlic was so strong that we tasted it even much later.