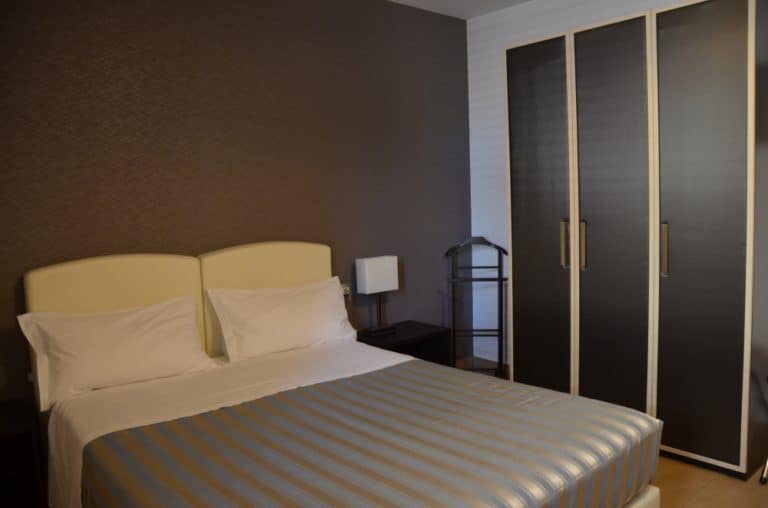 [ July, 2015 ] During our summer holiday in Calabria in southern Italy, we moved from Roccella Jonica to Reggio di Calabria, the biggest city, one day earlier than our plan.
We stayed one night in a B&B called "Night and Day", which we found online and it had a good reputation.
As you can see in the photo, the room did not look special and the outside was like an office, but it was excellent accommodation, which was attentive to every detail.
For example, although the room was not large, they had a standing coat rack on top of the ordinary wardrobe.
The shower, dryer, wifi, etc. functioned much better than the 5 star hotel we were staying in earlier.
The breakfast room was on the terrace and the atmosphere there was lovely, too.
A good looking woman with beautiful eyes, who spoke English and German, manages this B&B.
Her good sense seemed obvious here.