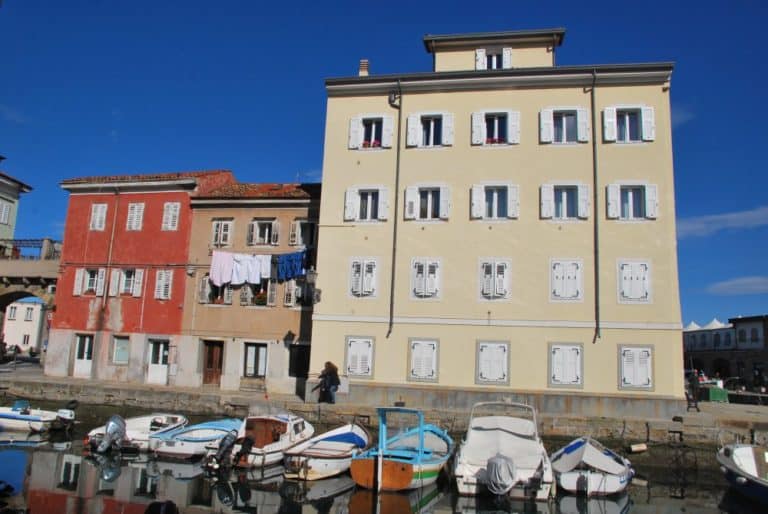 [ Feb.
2014 ] We went to Muggia from Trieste by ferry.
Muggia is even closer to the border.
Fortunatelly, we had a very good weather and the view with fishing boats, fishermen, fishing nets and so on were really picturesque.
Just out of the town centre, they were having a fun fair.
In the centre, there is a square called Piazza Marconi and there is a simple but stylish cathedral and the town hall.
When we went there, it was soon after the Carnival and there were decorations of colourful flags in the square and streets.We went up to the castle which looked down the village, but it was closed.
I learned afterwards that this castle belongs to a local sculptor and it is open to the public only when they have some events.
This village was under Hapsburg dynasty like Trieste, but the atmosphere was definitely Italian.
Many buildings seemed from the time of Venice and I saw a couple of sculptures of lion which was the simbol of Venice.