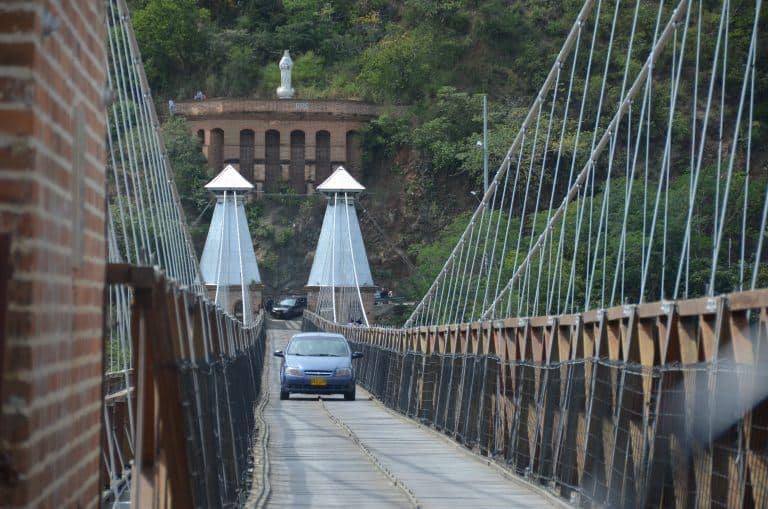 [ Dec.2016 ] There is a famous suspension bridge in South America which is located 5 km east of the centre of Santa Fe de Antioquia in Colombia, an atmospheric colonial town.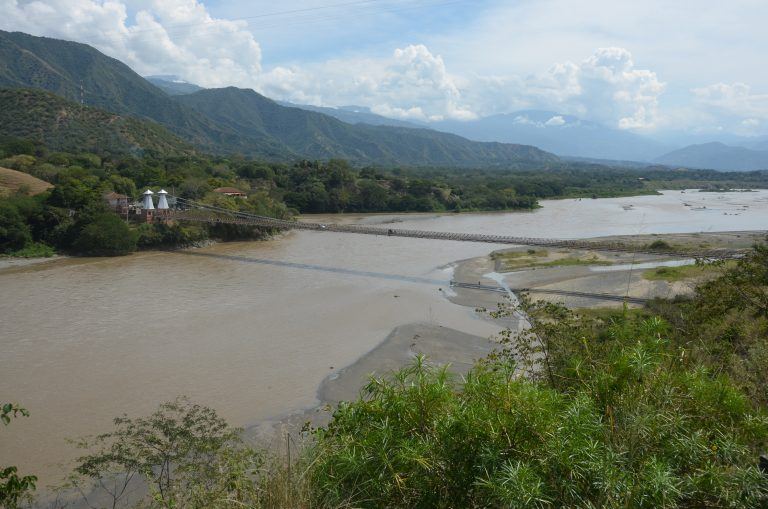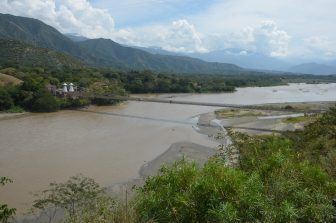 This bridge is Puenta de Occidente (West Bridge) over the Cauca River and it was completed in 1895 after 8 years' construction work.
The length is 291 metres and it was the longest suspension bridge in South America in those days.
The designer of this bridge was Jose Maria Villa, an engineer from around here.
According to Maria, our guide, he was a very clever man, but he drank a lot, so people worried about him being the director of the construction.
They wanted a German engineer to take over from him for the construction work and asked Jose to give them the draft of the bridge.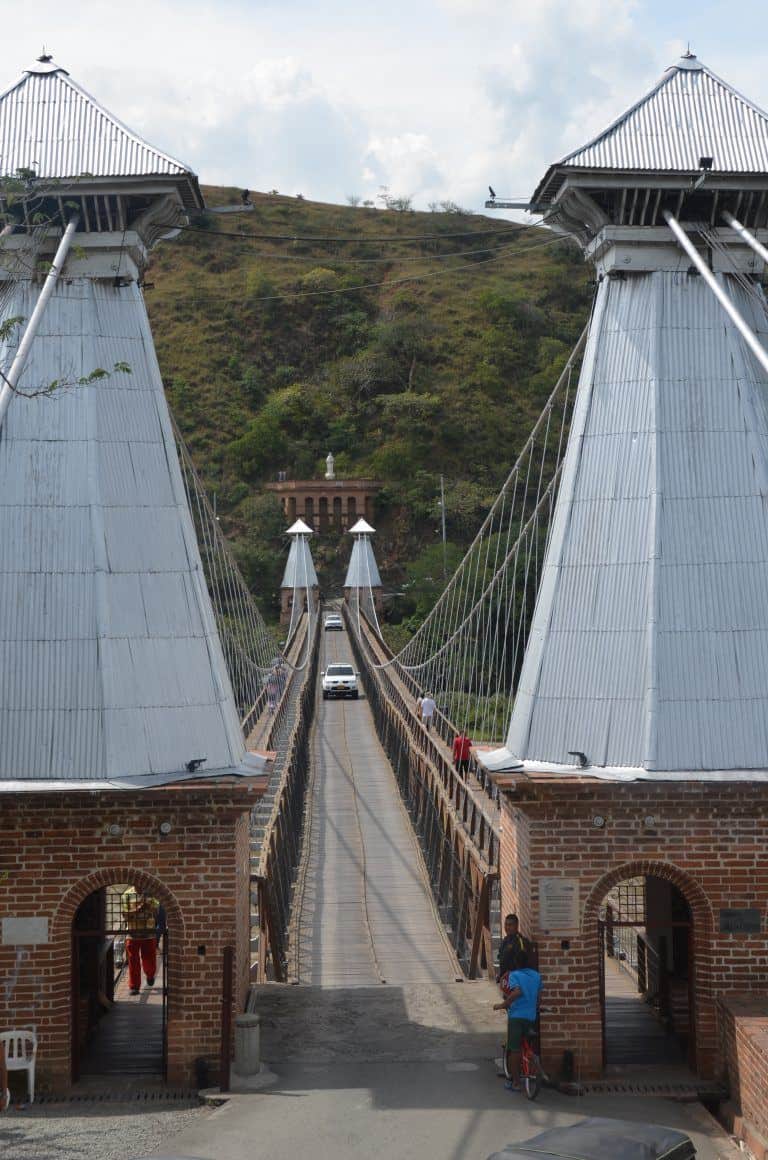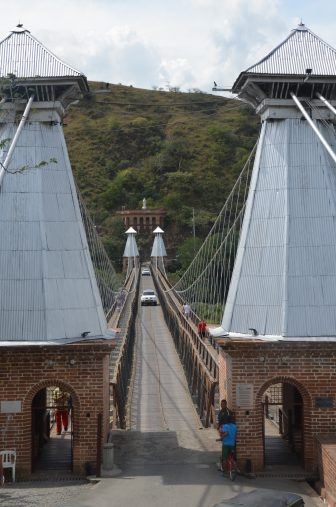 He answered "the draft is here", pointing his head.
And to calm people down, he promised "When it is completed, I will cross the bridge first with 100 cows to prove it is strong" and actually he did.
Apparently he worked for the construction of Brooklyn Bridge in New York, USA, too.
The Cauca River we saw was a beige colour and there was not so much water, though the width of the river was big.
It used to have much more water there, but after making the reservoir, the water level went down.
We came here by Mototaxi from the centre of Santa Fe de Antioquia.
I sat in the middle squashed between plump Maria and my husband.
We crossed the bridge remaining in the Mototaxi and rumbled along.
It rumbled because the floor of the bridge was wooden.
The bridge was very narrow and only one car can go at a time and there were two pedestrian walks on the both sides.
On the other side of the bridge, there was a lookout and from there, we could see whole the bridge straight from above.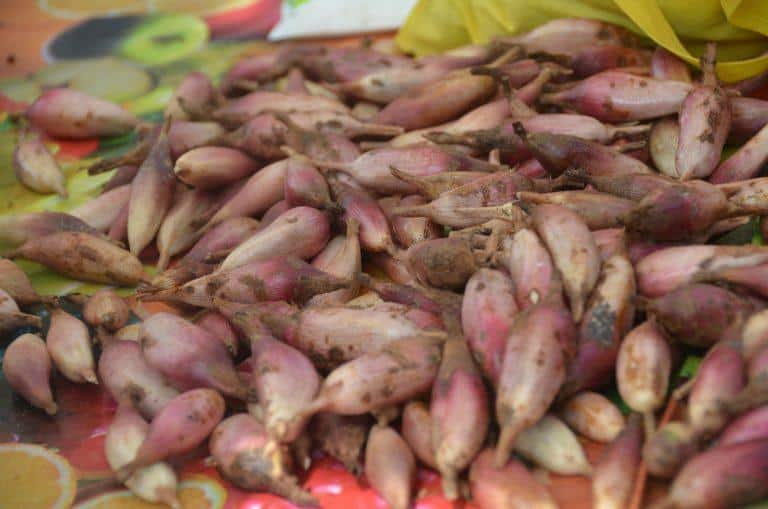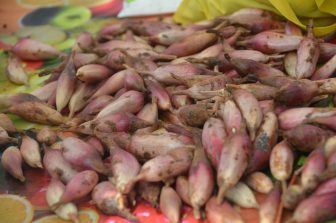 Here Maria recommended us to try an interesting fruit.
It looked a bit like Japanese ginger (→) and it was called Pinuela which means small pineapple apparently.
It did not taste like a pineapple, but tasted sour-sweet, or sour mainly and a little bit sweet.