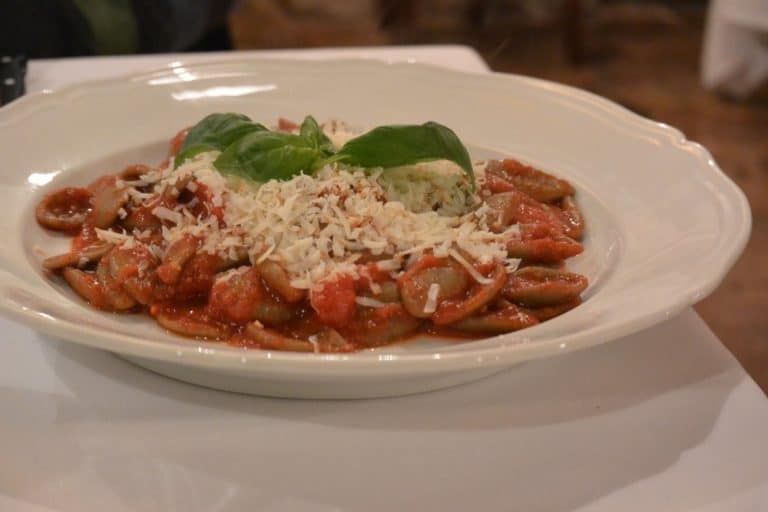 [ Nov.
2013 ] On the second day in #Martina #Franca in south Italy, we went to a restaurant for dinner which we had had a good feeling when we passed there in the afternoon.
The name is Piazzetta Garibaldi.
The entrance indicates a small restaurant, but inside was quite spacious.
And yet, there was a feeling of a sort of cellar.
Apparently this used to be a stable where mail coarches changed the horses.
There was still an area where horses drank water in the restaurant.
In that interesting environment, we had another rich starters.
Also we tried a rare dish of smoked Orechiette (pasta).
The aroma of smoke was not too strong, but still savory.