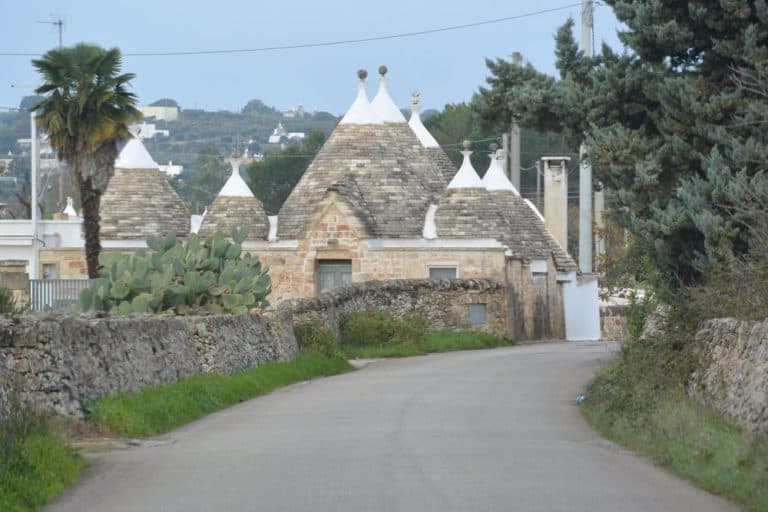 [ Nov.
2013 ] On the way back from Martina Franca in south #Italy, we decided to drop in to #Alberobello.
We followed the sign, but got into a small country road which takes us longer but picturesque.
Although we did not have very much time, I enjoyed the scenery very much.
The Trulli houses with pointed roofs were scattered along the road and in the fields, which were so pretty.
Alberobello is the main town for Trulli and the view is amazing, but unfortunately it is very touristic.
Here in the countryside, you can see the natural photogenic beauty.