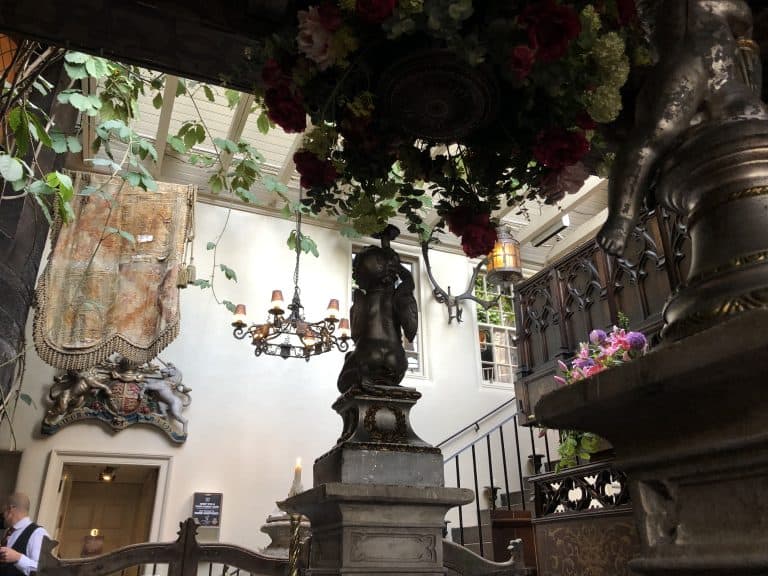 [June 2021] On the second day of our stay in Edinburgh in Scotland, we went to a restaurant called 'Witchery by the Castle' in the evening.
We had reserved a table here a long time ago.
That's because one of the "things to do six months in advance" in the "Before Travelling" section of the Edinburgh guidebook we bought was to book this restaurant.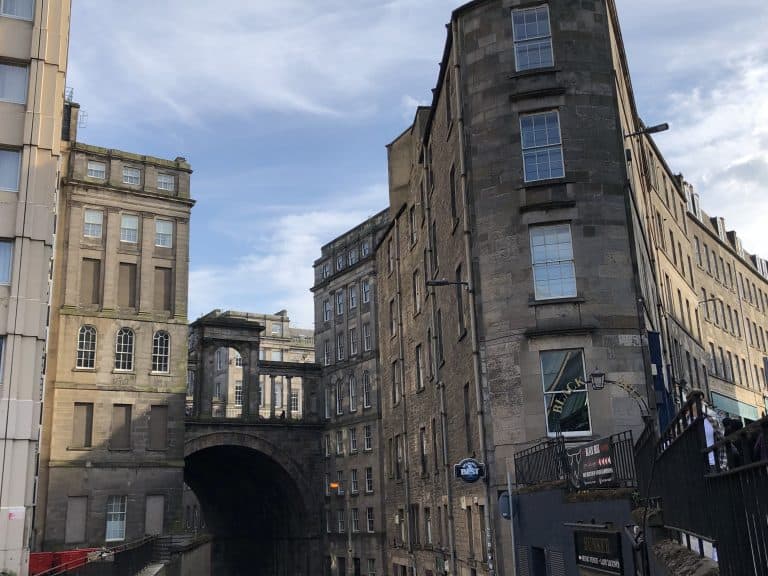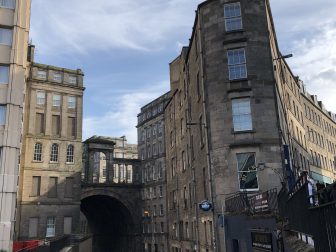 We had to go to such a popular restaurant, didn't we.
It was 30 minutes walk from Airbnb where we are staying.
It's quite a distance, but we enjoyed walking around the city as well.
Fortunately, the weather was nice and warm.
Some of the places we walked were familiar to us and we said, "Ah. We have been to this cafe before",  "This is where we walked with our friends last time", "That's where a person committed suicide in a drama." and so on.
Once in the centre of town and up the hill, we reached the Royal Mile, the main street of the old town leading to the castle.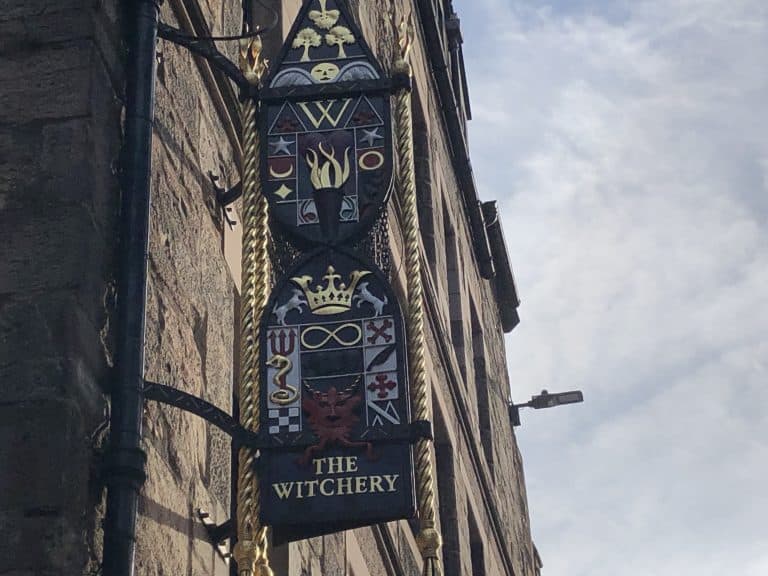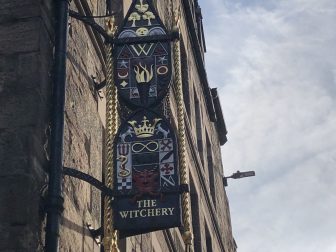 As the name suggests, the restaurant 'Witchery by the Castle' is in the neighbourhood of Edinburgh Castle.
It was a merchant's house built in 1595, and it was next to a museum and shop called The Scotch Whiskey Experience, where we had bought a lot of whiskey when we came before.
The entrance of the restaurant was a narrow alley and when we said your name, we were guided to a body temperature measuring machine.
When I brought my face closer to the machine, it told my temperature, which was 36 degrees, so I was OK to pass through.
When we went down the stairs further down, we found the dining room.
Unlike the room with a profound impression seen in their website, the space was like a terrace room.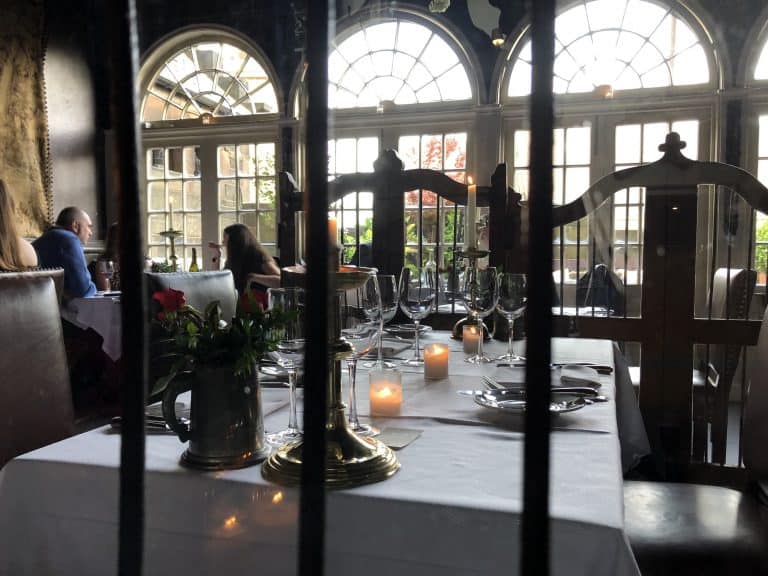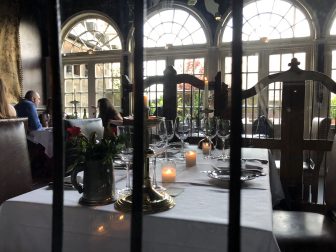 It's not that grand, but the atmosphere was lovely.
Perhaps it was a room called Secret Garden.
We were guided to the table and read the menu with the QR code.
It was a bit tasteless, but it couldn't be helped because of the Covid-19 situation.
My starter dish was a mixture of tomatoes, watermelons and something called burrata panna cotta.
I chose this because I was attracted to Burrata Panna Cotta, but it was disappointing because it was so small, about 5 cm in diameter.
However, both tomatoes and watermelons were sweet and delicious.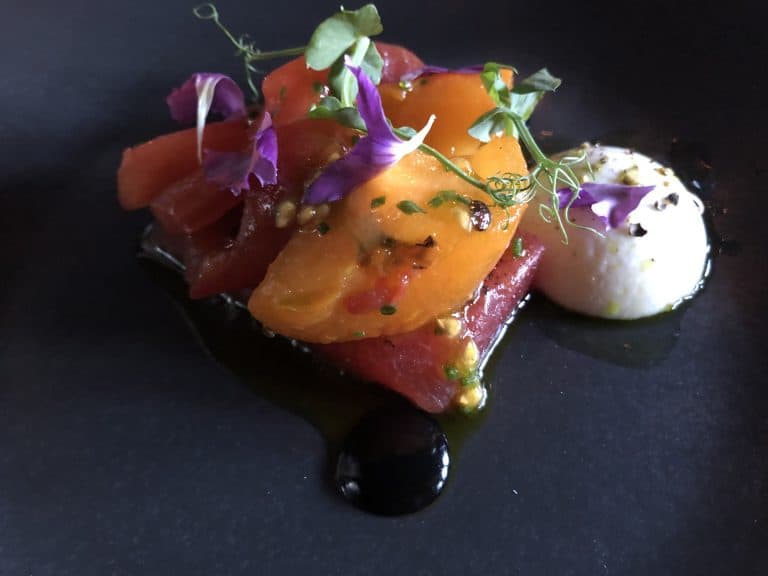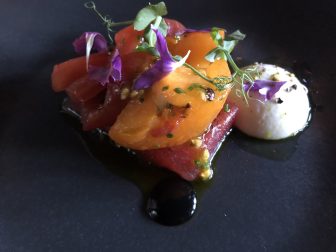 I was particularly impressed with the way they used watermelon.
My husband chose a Scottish specialty, haggis.
This was also an elegant small amount, but the spicy and rich haggis was just right with this amount.
For the main, I chose lamb and my husband chose venison (Red Deer).
Both were grilled just right and delicious.
On my plate was a small torte with green peas and pieces of meat as a garnish.
Thinly sliced ​​cucumber was on it.
It was quite elaborate.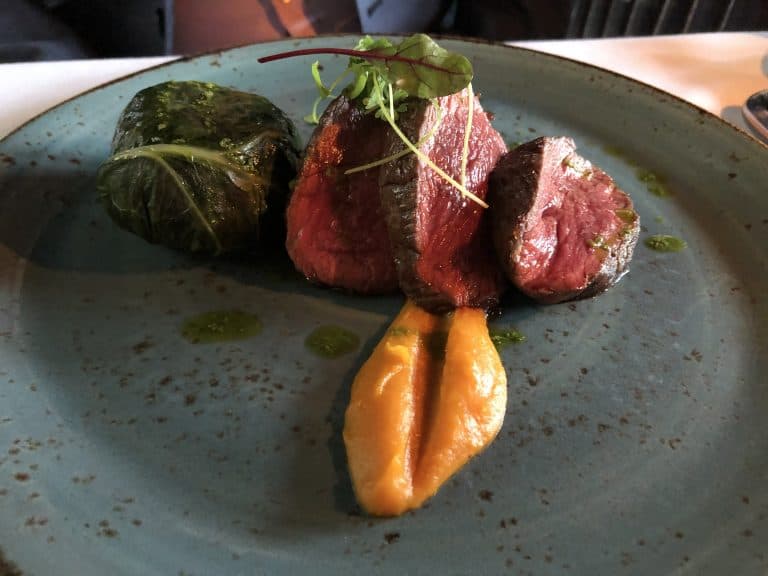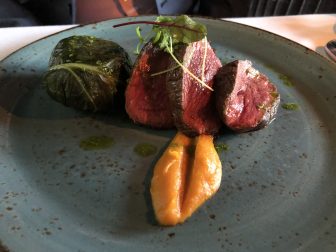 My husband's garnish was spinach (probably) dumplings filled with vegetables.
For dessert, I shared a platter called Pudding Selection with my husband, which were 4 kinds of sweets such as mille-feuille and sorbet.
None of them were too sweet and had an elegant taste.
As for wine, they did not have the Malbec we ordered, so we had a bottle of Montepulciano instead.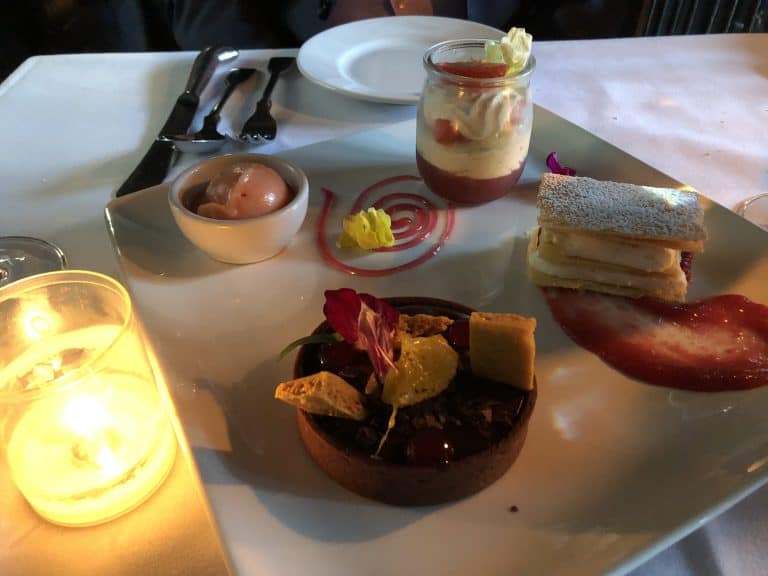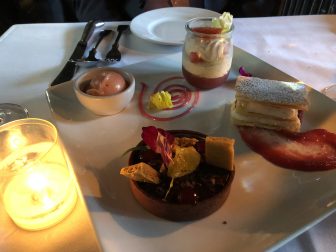 With the above, the bill was just under £ 160.
Considering the atmosphere and the elaborateness of the food, it was a reasonable price.
Of course, in Italy, bread that is served for free everywhere cost about £ 4  in the UK.
Certainly it seemed to be a popular restaurant, and as soon as a group of customers finished, the next people came in.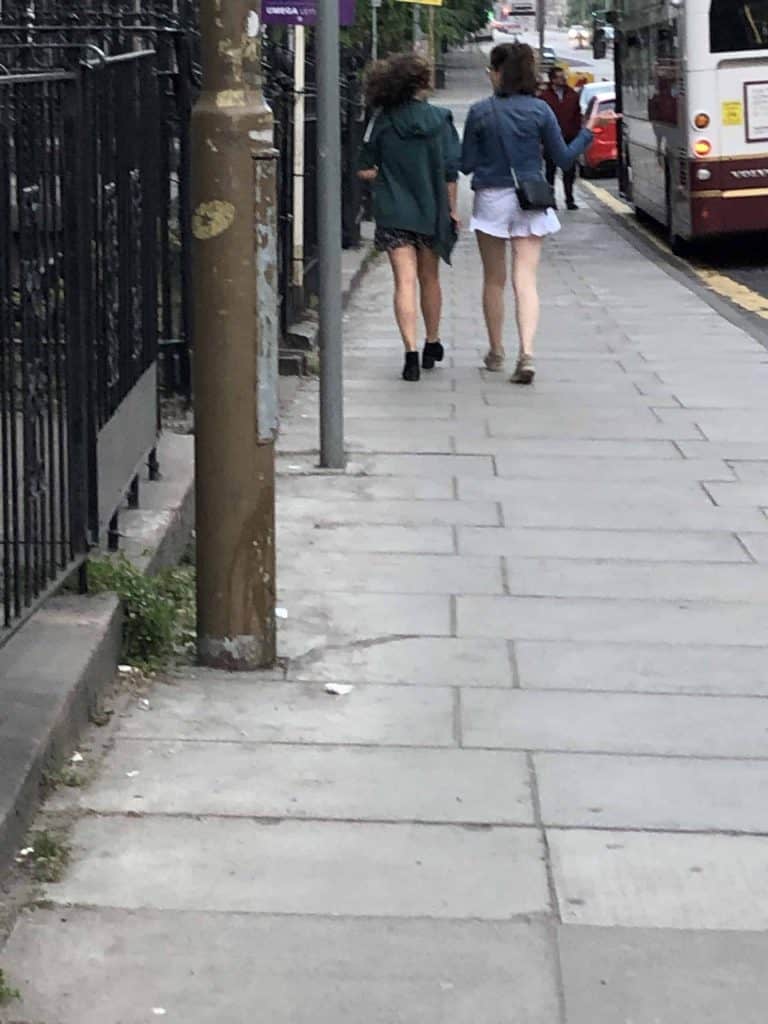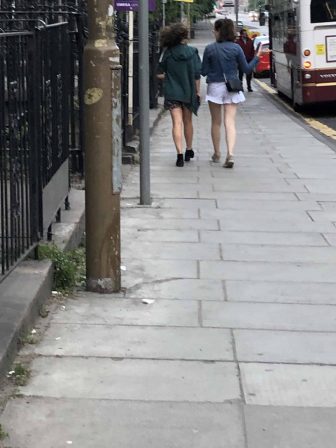 Everyone was a little dressed up and that was lovely.
We were very satisfied and left the restaurant.
I was grateful that it was still bright outside this season, but the temperature had dropped completely and the cold wind was chilling.
I wrapped the pashmina I brought with me just in case, closed the fastener on my jacket, and walked quickly.
But the local young women were barefoot in miniskirts.
Obviously, we sense the temperature significantly different.
I was relieved to arrive at the heated Airbnb.