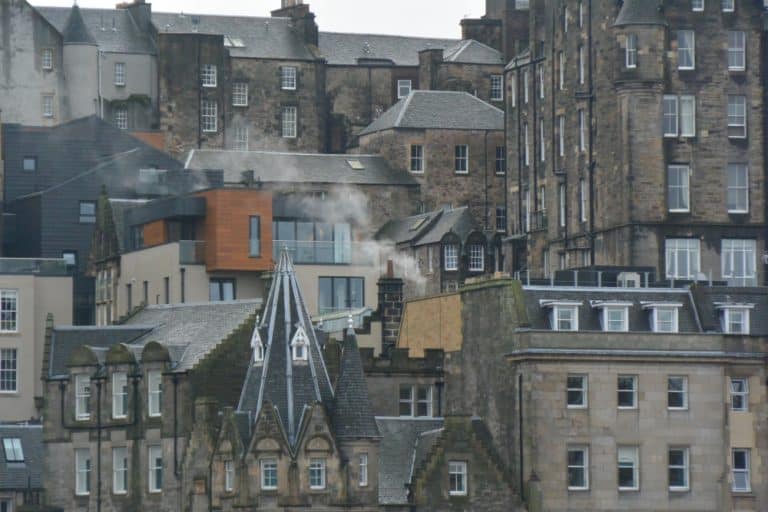 [ Nov.2015 ] On the second day of our visit to Edinburgh, unfortunately, it rained.
We had a short walk around the city where they were preparing the Christmas market.
Our friends told us that the statue of Walter Scott was made of marble from Carrara, in Italy.
We climbed up this monument without knowing what it was for five years ago.
There is an area called Morningside in the southwest of the city.
We just passed there by car this time, but I saw some lovely shops there.
I have to go back there next time…