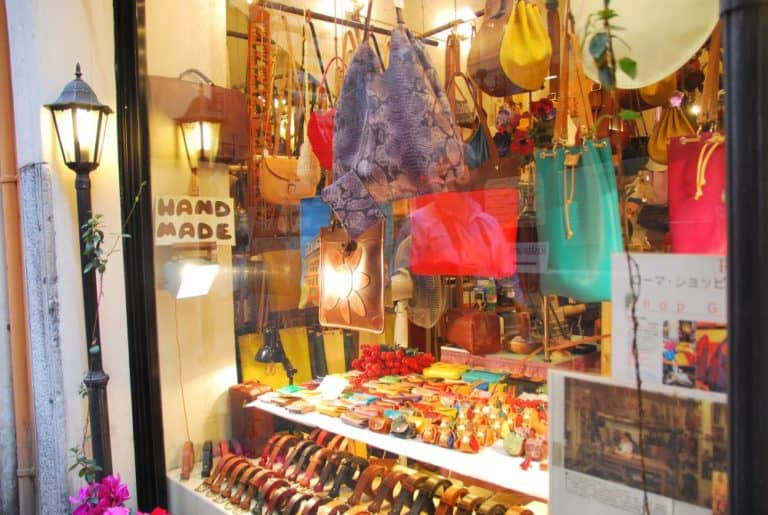 [ Nov.2013 ] In the old part of #Rome, there are small #shops here and there.
They are discreet and you do not often see there is a shop, until you are in front of it.
They generally sells very good stuff.
This is a photo of a shop called Il Gancio where I bought a belt and a bag.
In the shop there were many colourful leather goods displayed fairly disorderly, which was attractive.
They made them here.
According to their website, the main artisan is a stubborn woman who 'loves animals more than men'.
There was a page from a Japanese magazine stuck on the front window, so it has already been introduced in Japan.
The price in this shop was reasonable, but generally, the nice things in those small shops in the narrow streets were expensive.
I could not do my favourite impulsive shopping here.
Probably their main clientele are wives of rich politicians.