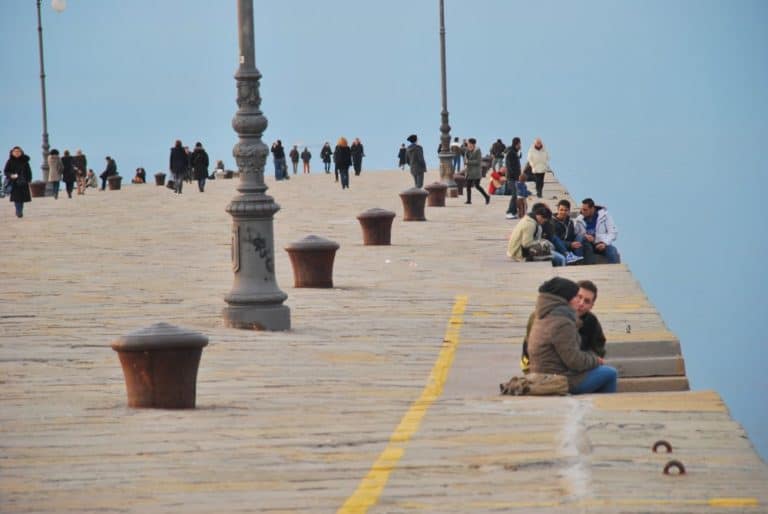 [ Feb.
2014 ] There is a pier on the sea in Trieste of Italy and people were walking around in the evening.
The weak sunset was reflected on the sea which was giving a subtle colour in the west side, but in the east, a big cloud was covering the sky and because of that, both sea and sky had almost same bluish grey colour which made it difficult to see the border.
And this pier stuck out in this space, which was making a fantastic scenery.
This pier is called Molo Audace.
When a Spanish ship called San Carlo sunk here in 1740, they decided not to remove the ship, but make a pier using this ship as a base.
When it was made, it had only 95 metres long and connected to the land with a wooden bridge.
Since then, they extended the pier little by little and now the length is 246 metres.
It used to be called San Carlo Pier, but when the Italian warship Audace docked here and marked Trieste to be under Italy in 1918 after the WW1, they renamed it.
Now it is not used for any boats, but used as a promenade for people in Triest.