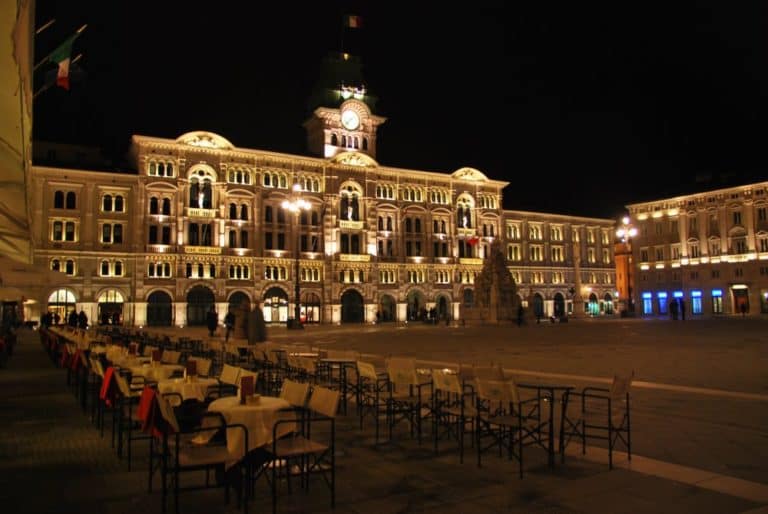 [ Feb.
2014 ] Piazza Unita D'Italia ( Unity of Italy Square ) in Trieste, Italy is apparently the largest square which faces the sea in Europe.
I read somewhere it is 12280 square metre.
It is very nice at night.
The main City Hall building as well as other gorgeous buildings are all lit up, which is worth seeing.
The hotel where we went to have a breakfast as it was the sister hotel of ours and the historical Cafe Degli Specchi are both facing this square.
According to my guide book, it is the centre of the city, but I did not see so many people here, maybe because it was February.
This square was not always facing the sea.
There used to be some buildings on the sea side, too.
To remind that, they have laid blue lights on the ground where there were buildings.
At the beginning, this square was called San Pietro and it changed to Piazza Grande and then, after Trieste was united to Italy in 1918, the name changed to the current one.