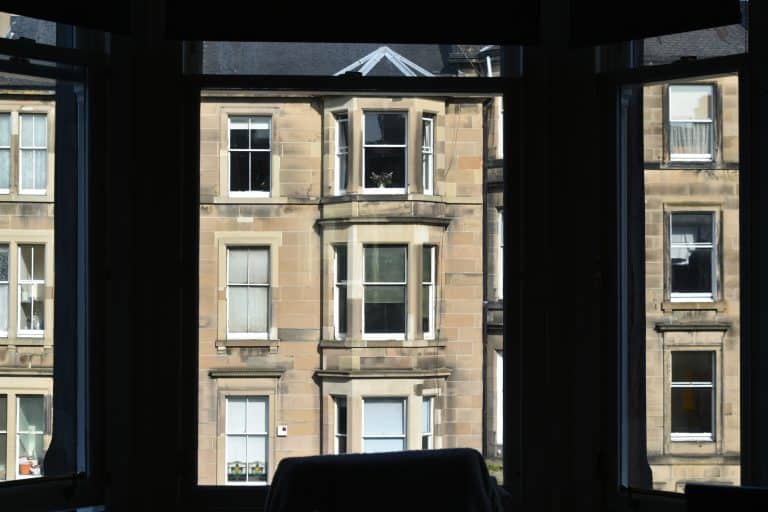 [May 2021] We came to Edinburgh, the capital of Scotland.
Both of us have completed the second Covid vaccination and are now active.
Going abroad is still restricted, so we decided to start in the UK.
Last summer, we stayed at Airbnb in Sardinia, Italy for two weeks, and our workation there was so good that now, we will stay at Airbnb in Edinburgh for as long as a month.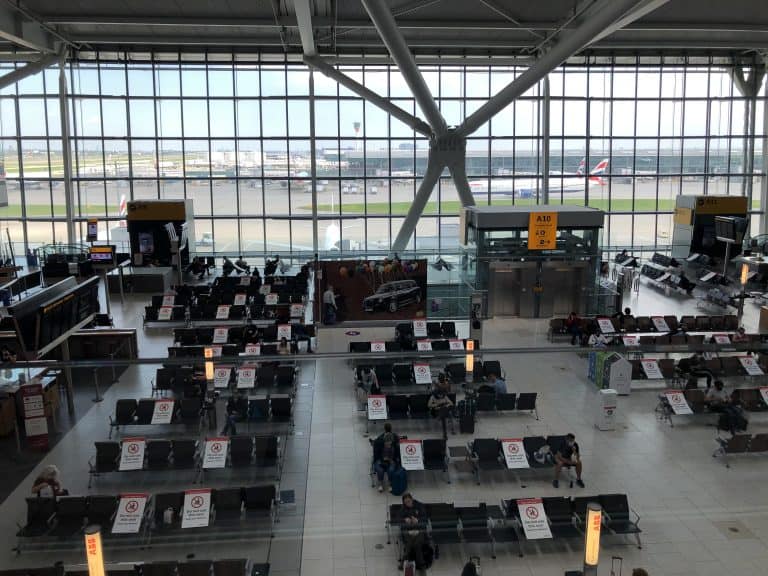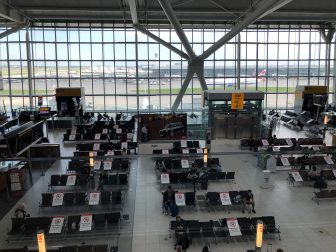 This is my husband's idea.
For some reason, he likes Scotland and wants to try to live there for a while.
The days are long this season, so it's convenient to go out to town after work.
We flew from Heathrow to Edinburgh.
It's been a long time since we flew last summer, but I felt that the airport Covid check was rather lax this time.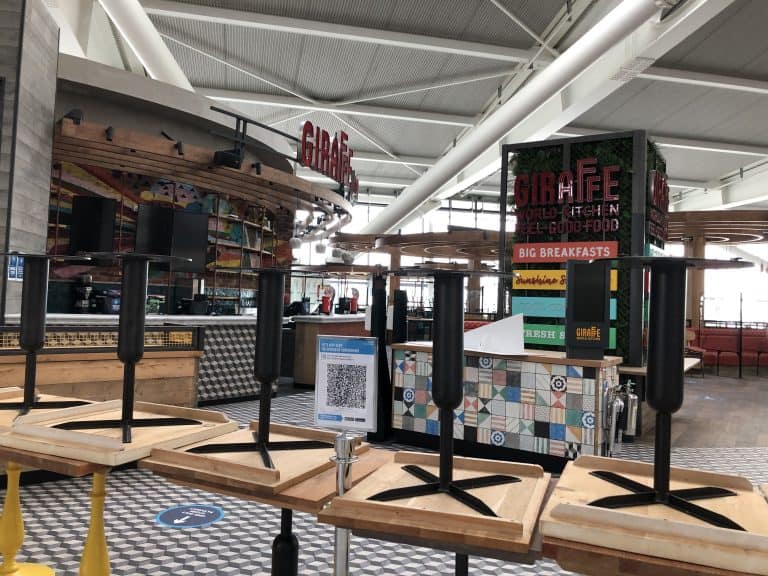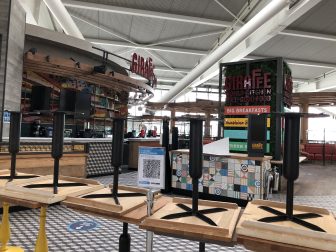 This time, there was no check when entering the terminal or body temperature test.
However, many shops and restaurants were closed, and I felt that the terminal was old and tired.
Our British Airways flights were almost full.
All were masked, but no in-flight social distance was taken.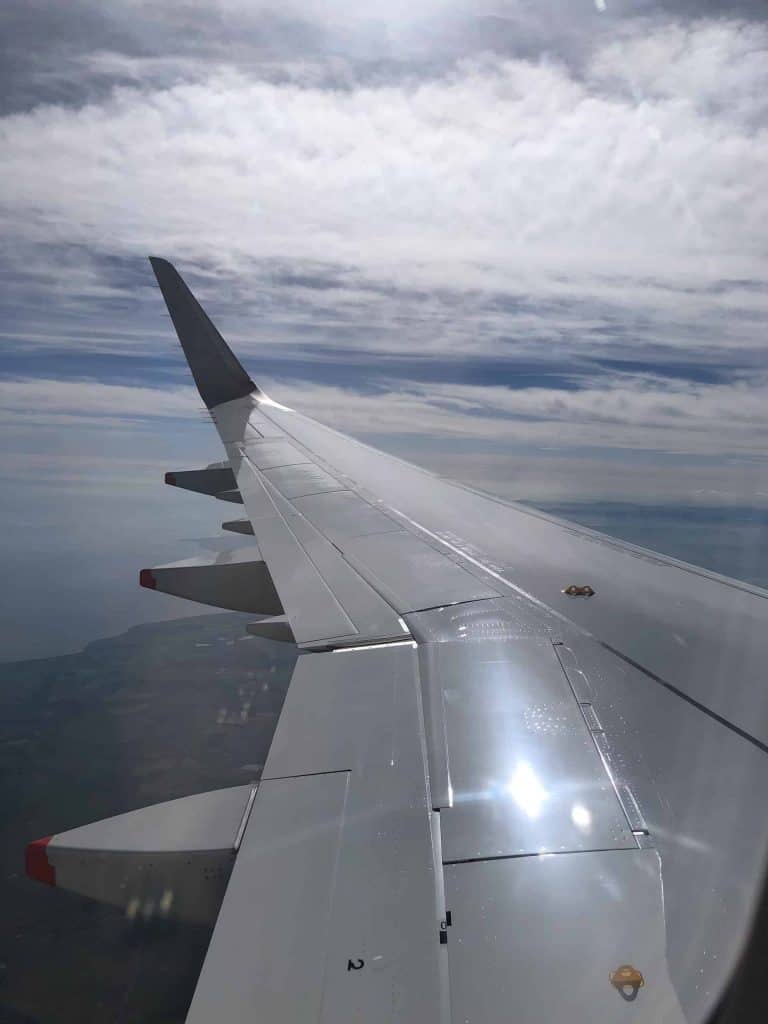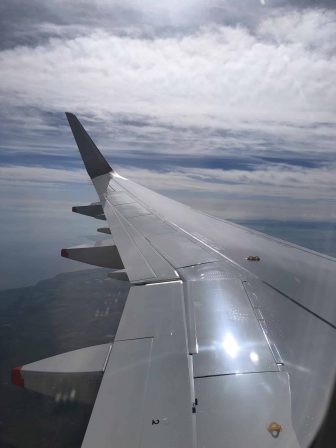 However, when getting on and off, it was the order of the seats, not the order of priority.
When we arrived at Edinburgh Airport, I found that this airport looked even more tired than Heathrow.
Many shops were closed.
The weather was nice, though.
From here, we took Uber to Airbnb.
This accommodation is located behind a small hill called Carlton Hill, northwest of Edinburgh Castle.
The B & B that was a little expensive, where we stayed in August 2010, was certainly around here, too.
Most of Edinburgh's buildings are solid stone houses, and our flat is also in such a building.
It's from the Victorian era, apparently.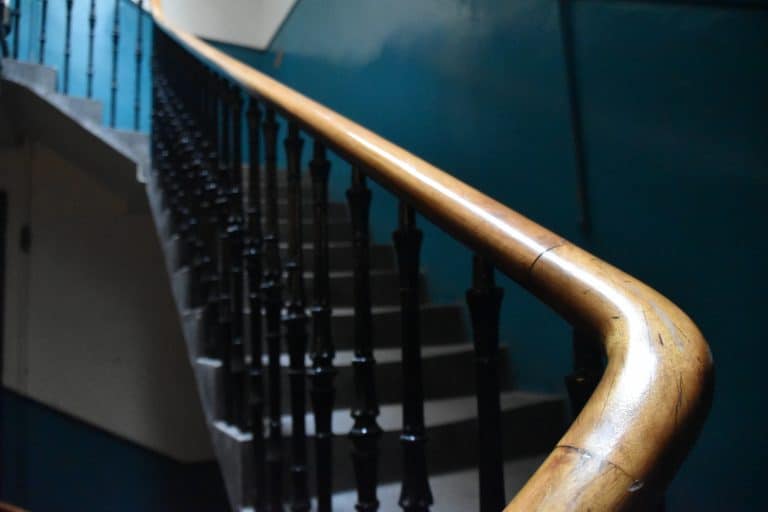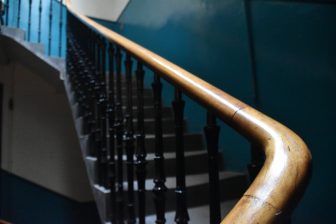 The problem was carrying a large suitcase full of things for a month up the stairs to the 2nd floor.
We're not that young anymore, so it was a big job.
From now on, I have to be careful about this point when choosing an accommodation …
This time, Airbnb is an apartment with many things that clearly show the evidence that the owner lived for a long time, and it has a wooden floor and a high ceiling, and it has a lovely atmosphere.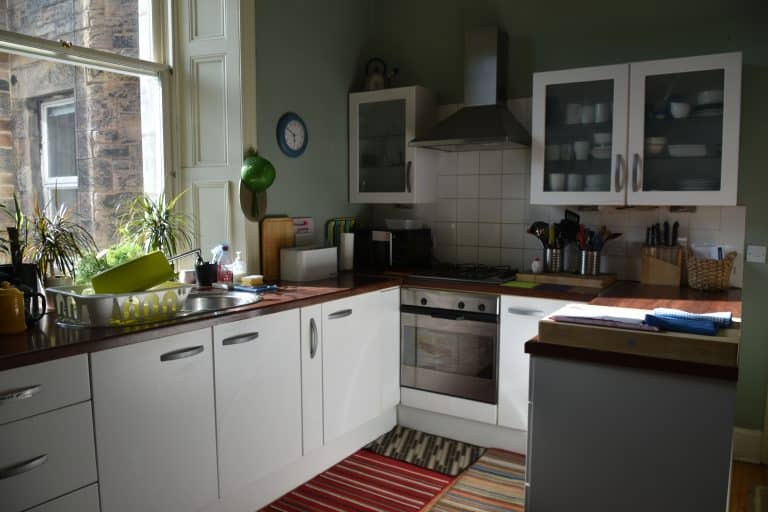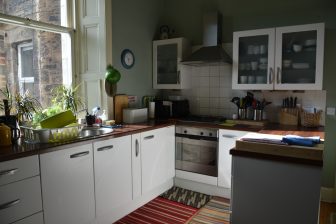 In addition to the bedroom, living room, dining kitchen, and bathroom, a bed is placed in the storeroom to create another sleeping space.
A space like a prison cell.
Fortunately we are two, so we don't need to use it here.
When we arrived here, we were hungry, so we went to Vittoria, a nearby Italian restaurant that was introduced in the landlord's instructions.
We ate Caramari, which had delicious tartar sauce, and lobster ravioli, which was a special menu of the day.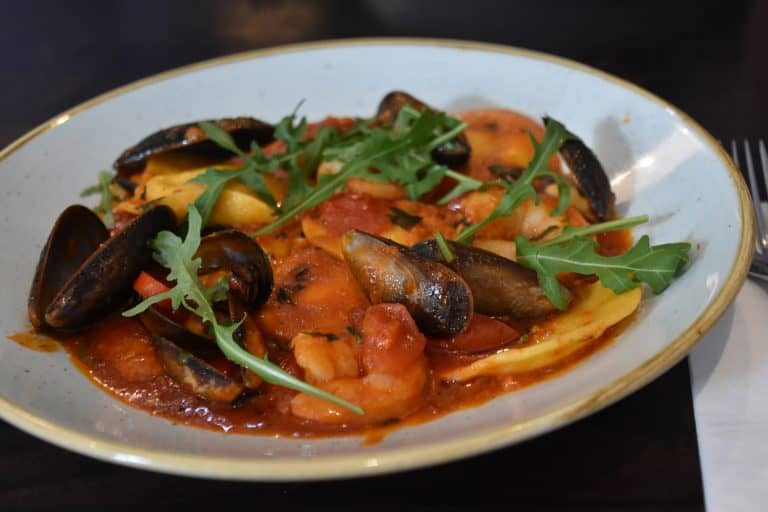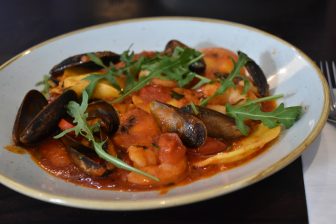 Prawns and mussels were also on the ravioli plate and it tasted very good.
As one of the waiters said, it was a good choice.
The panna cotta I ate for dessert was quite thick and heavy.
My husband had an affogato served with a small Moka.
As for the digestif, I had a glass of Limoncello, while my husband chose Scotch whisky because we came all the way to Scotland.
The scotch was from Speyside and he said it was delicious, but the served amount was very small and it cost £ 6.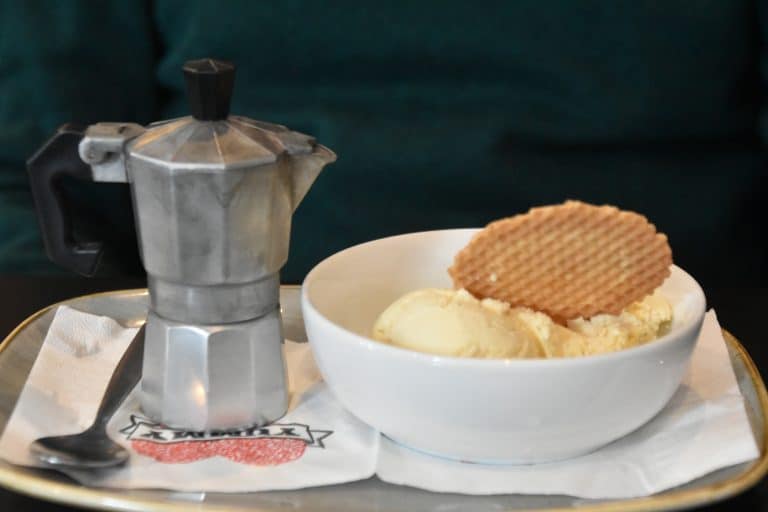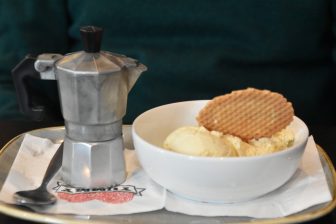 We have to be careful not to drink Scotch so often to protect our wallet.
This meal was over £ 100 and we did not plant to spend that much today, but it was delicious so let's say it's OK.
We stopped by the supermarket to buy essentials and came back.
I am curious about how my impression will change over the next month.