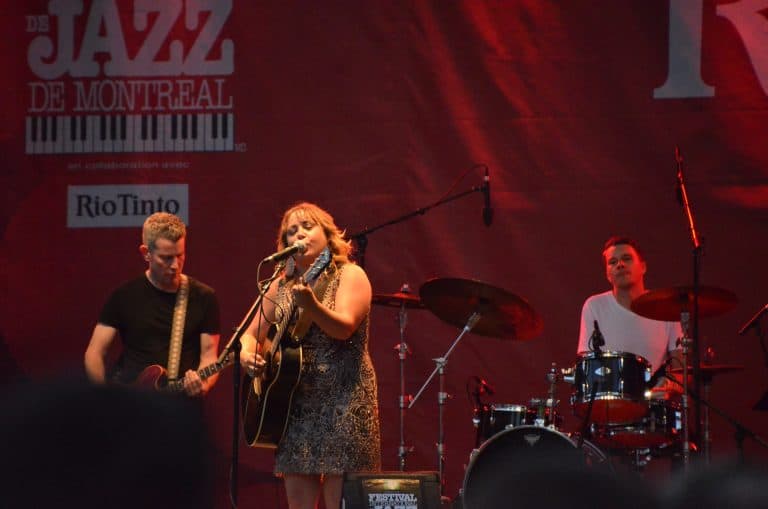 [ July 2019 ] On the day we arrived in Montreal in Canada was the last day of the famous Montreal Jazz Festival.
We had not done any homework, so when the person at the hotel information desk told that to us, we were surprised.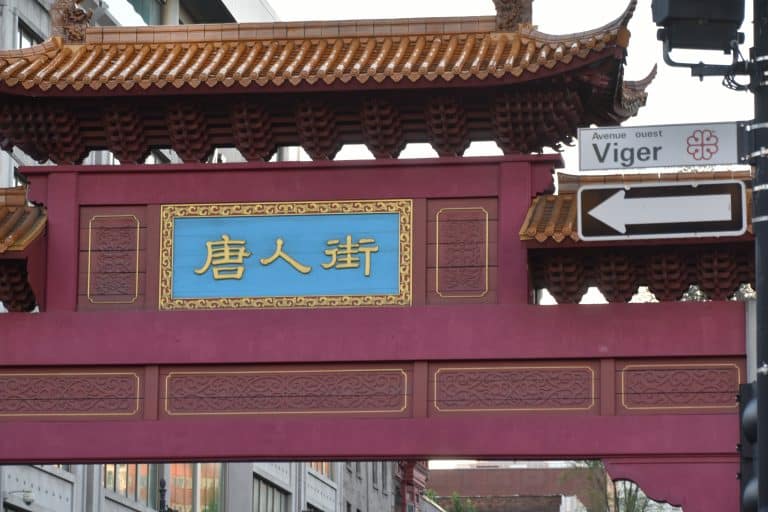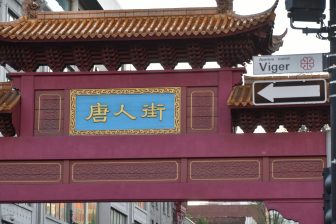 It was a rare occasion, so we went to the area of the venues in the evening to feel the atmosphere.
We walked from the area of the ports facing the St Lawrence River to inland and on the way we came across the Chinatown.
There was even a gate, though it was not so showy like the one in London.
According to the information on the internet, the first immigrants from China arrived in Montreal in the late 19th century and in 1902, this area was officially recognised as 'Chinatown'.
There were many Chinese restaurants along the road.
The venues of Jazz Festival was beyond that.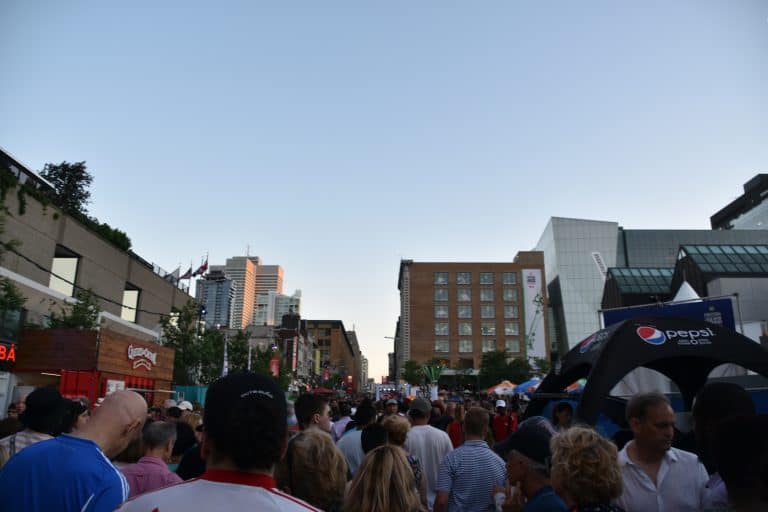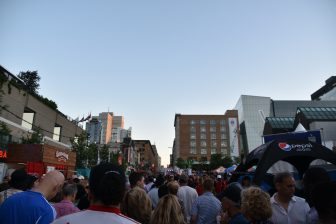 It was extremely crowded.
We came across two outdoor stages while we were walking, but there might be more.
And there seemed many indoor venues.
According to our guidebook, this is the biggest event in Quebec province which is held every year for 10 days from the end of June to the early July.
There are at least 400 concerts and about 2 m people come to listen to them.
In the past, the masters of the jazz world such as Miles Davis, Herbie Hancock and Al Jarreau played here.
Now not only Jazz, but also reggae, rock, blues and other genres of music are played in the festival.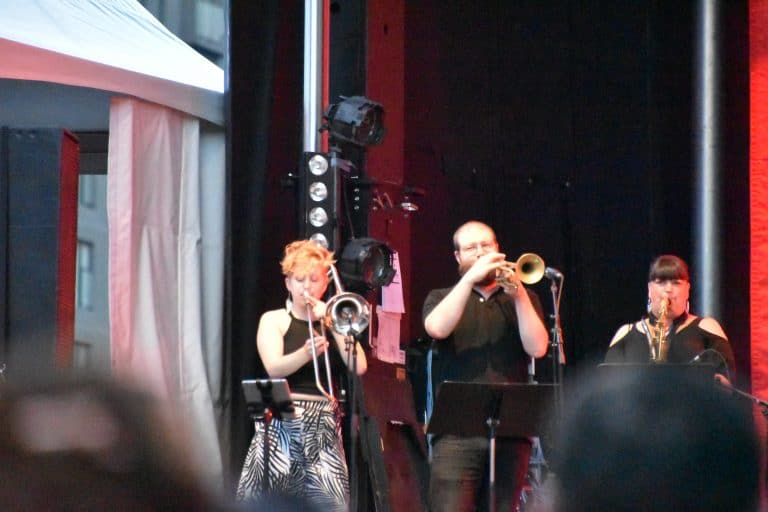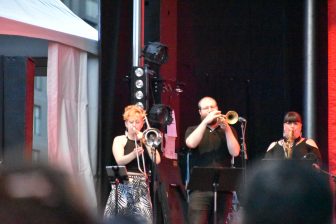 We saw the concert of Samantha Marin & Delta Sugar at the free open air stage, started at 8 pm.
The powerful female vocalist was the centre of the band and for me their music sounded more like pops rather than jazz, but there were wind instruments players, so it could be regarded as jazz.
According to the programme, they were from Ontario.
After enjoying it, we moved to the other open air stage, but apparently you needed a ticket for this stage and security people were guarding the gaps.
And there was a hut where people could have proper dinner on the side of the venue.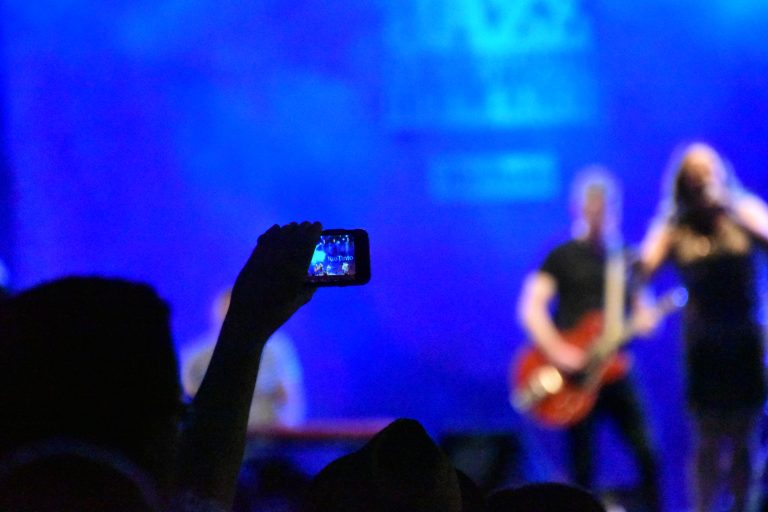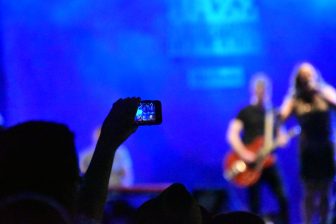 We thought of buying a T-shirt for our memory and went into the souvenir hut, but maybe because it was the last day, they did not have the size variety, so we had to give up.
On this evening, there was the firework display at the port area, too and we had been planning to see that, but by the time, we were tired enough, so went straight back to the hotel.
It seems there are a lot of events in Canada during summer for example, in Quebec City they were holding the music festival, maybe because Canadian people want to enjoy the season as much as possible before the long winter returns.