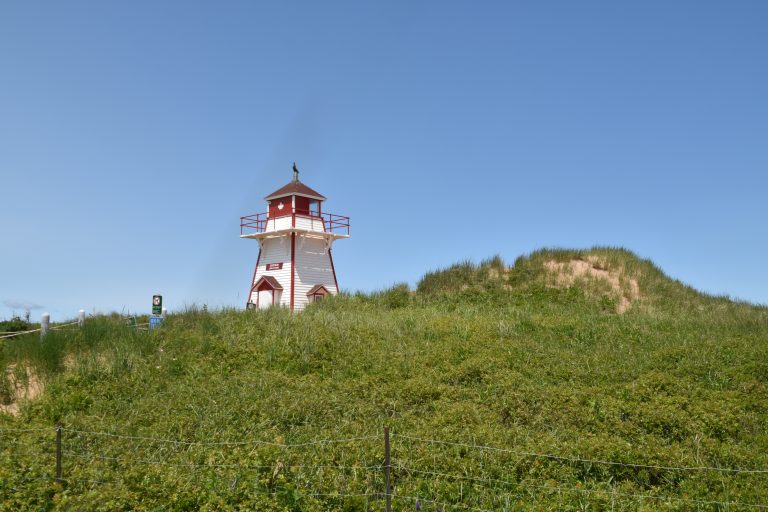 [ July 2019 ] The reason why we went all the way to Prince Edward Island in Canada was because it is the stage of my favourite novel, "Anne of Green Gables".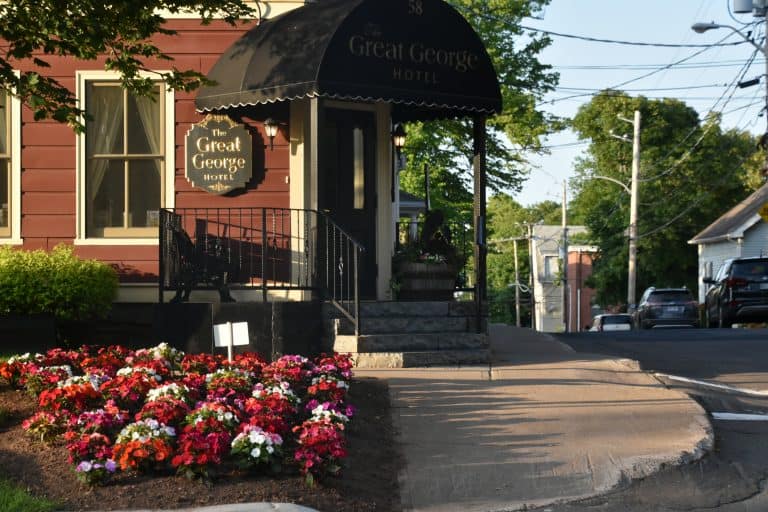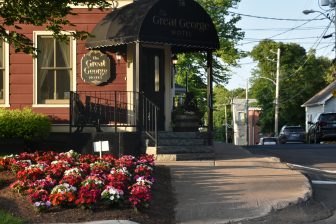 The village called Avonlea where Anne's house was located in the novel was actually a place called Cavendish, which is quite far from the capital, Charlottetown.
So we asked the taxi driver who took us from the airport to the hotel to do a tour for us on the island including Anne's house.
Billy, the driver came to pick us up at 12 o'clock as we had agreed.
Billy's parents were farmers and he was one of many brothers and sisters.
His mother is a French Canadian and cannot speak English very well, but Billy cannot speak any French.
Since he was 8, he helped his parents on the farm and went to the primary school just in front of their home.
When he graduated from the primary school, he ran away from home.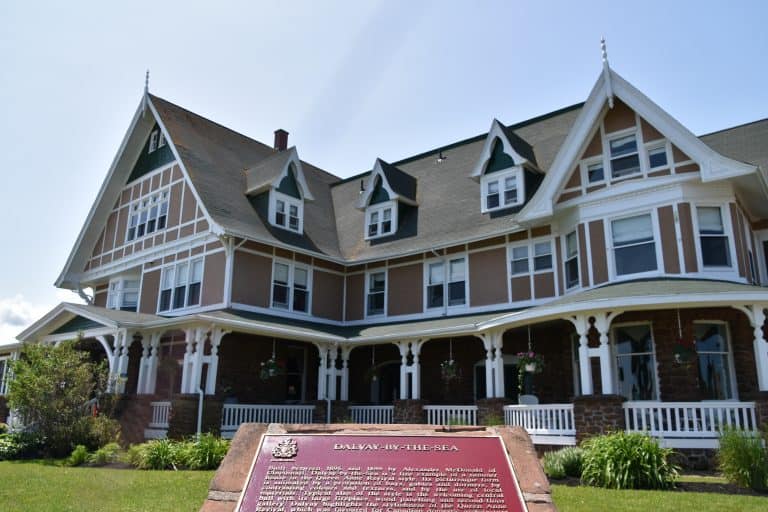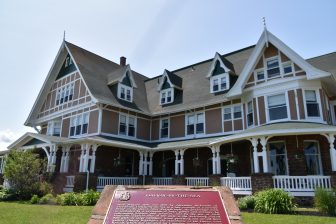 Before becoming a taxi driver, he used to be a truck driver, transporting cows.
He said he has never read "Anne of Green Gables", which I could have guessed.
Our car headed north and we could see that some construction works were going on.
They were building apartment blocks.
Billy said "The population is rapidly increasing on Prince Edward Island, so we need more houses".
According to him, many Chinese and West Indies and others are moving to the island.
The main agricultural products here are potatoes.
And  they are farming many seafood, too such as mussels.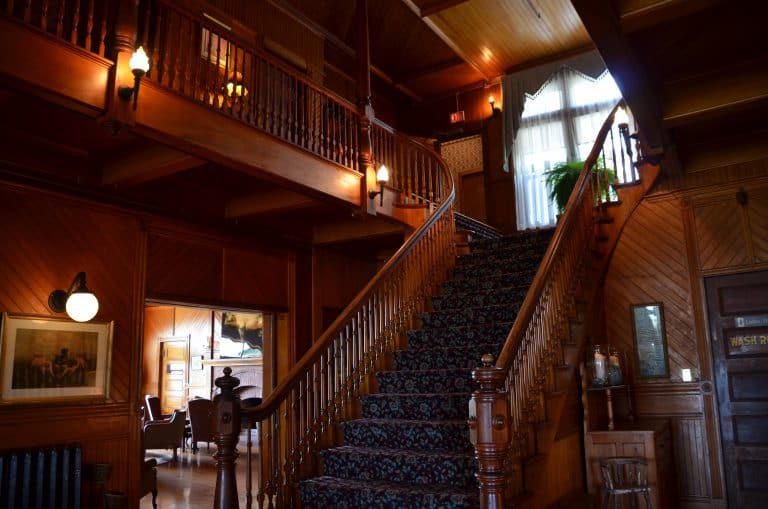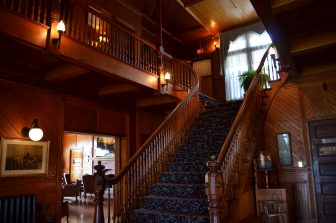 But Billy himself cannot eat any of the shellfish at all, because once he nearly died from them.
While we were listening to him, we were approaching to our first destination, which was a historic hotel called Dalvay by the Sea.
According to the information board in their garden, it was built between 1896 and 1899 and its architectural style is called Queen Anne Revival Style.
This style was popular at the end of the 19th century to the early 20th century in Canada as residential homes.
We went into the hotel.
It was a big building, but because it was made of wood, we did not feel oppressive and it was warm homely atmosphere.
Apparently, the British royal couple, William and Kate stayed here once.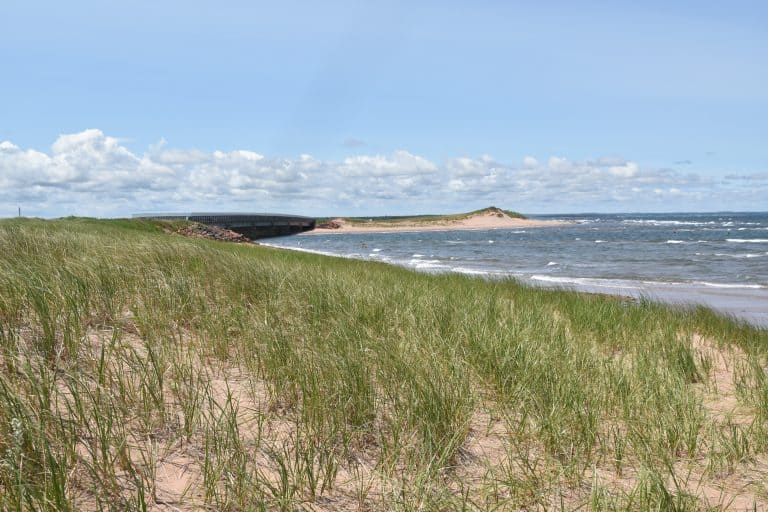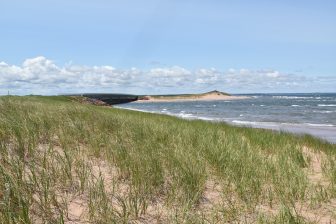 According to our guidebook, anyone can stay here and it costs 199 – 379 C$ ( £122 – 232, €136 – 260, $150 – 285) per night.
After this place, we went into the National Park and saw the Atlantic Ocean.
We took some photos where there was a lovely old lighthouse called Covehead Lighthouse.
This lighthouse was still working.
We could see the nice open sea view.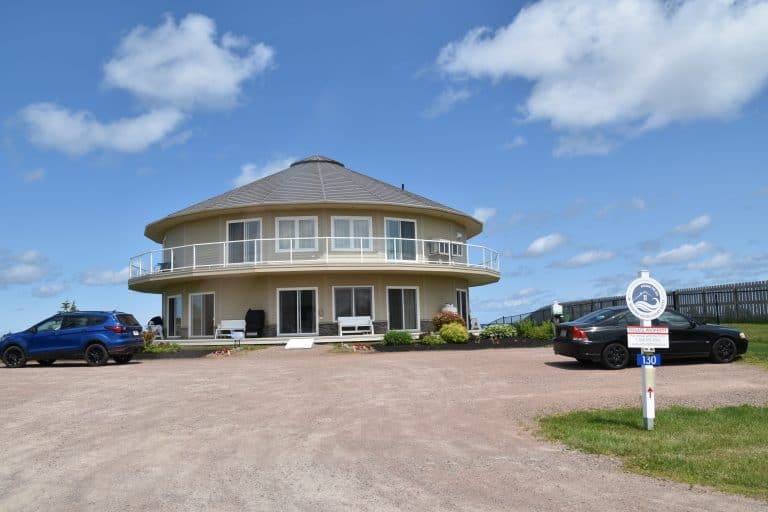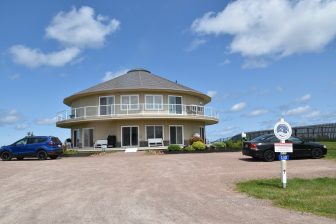 It was very windy and not very hot as I was wearing my cardigan, but I was surprised to see that some people were in the sea.
Then we went to a shop selling soap and ice cream made from goat milk.
I tried the ice cream and it was more like sorbet.
After that, we drove along the pretty fishing villages and saw a round house which was rotating very slowly, then we went into the Anne of Green Gables' world.