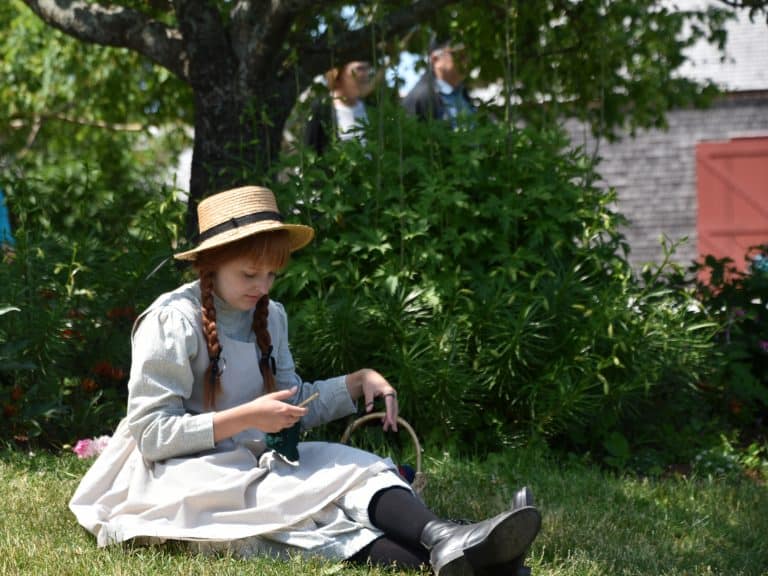 We visited places associated the novel 'Anne of Green Gables' on Prince Edward Island in Canada.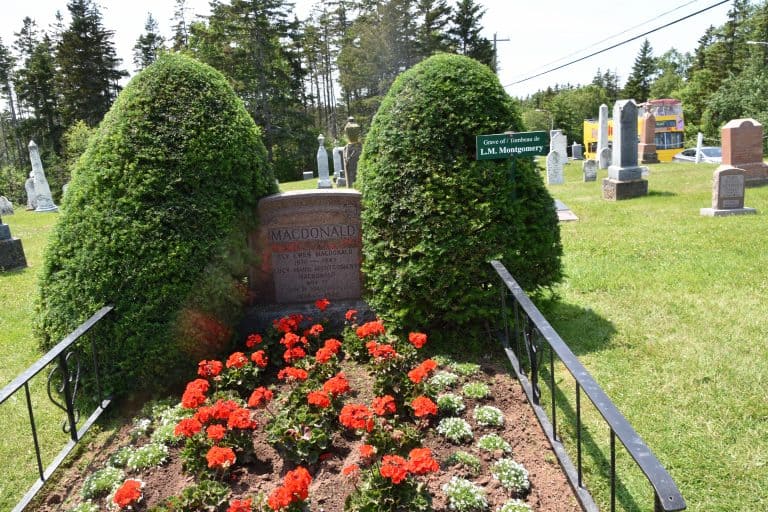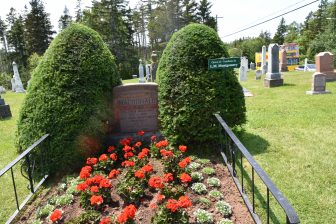 The first place we went to was the grave of the author, Lucy Maud Montgomery.
It was in an ordinary cemetery and only her grave was decorated lavishly like a flower garden.
After that, we visited Green Gables Heritage Place which includes the Green Gables, the house Anne lived in in the novel.
First, we learned about Montgomery's life in a museum.
She was brought up by her grandparents on her mother's side because her mother died of TB before she became age of two.
Within the novel, Anne is an orphan and taken in by the old brother and sister.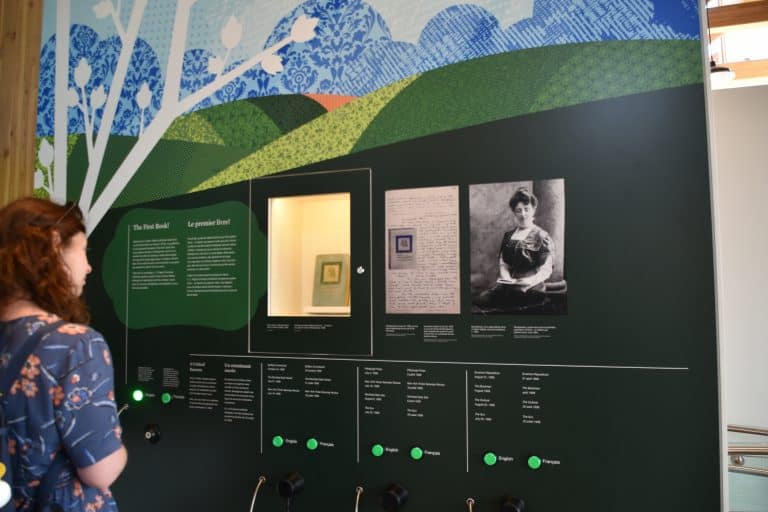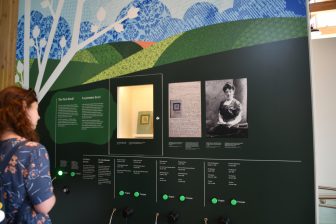 Now I understand that this setting was made partly from the author's own experience.
Montgomery had been a bookworm since she was young and wrote poems and submitted them to newspapers.
As for 'Anne of Green Gables', after it was rejected by five publishers, it was shelved for a while, but when she reread it, she was convinced that it was good enough, so sent it to the sixth publisher and they accepted it.
The book was published in 1908.
After her grandparents died, she got married to a minister whom she had been engaged for five years and the couple moved to Toronto.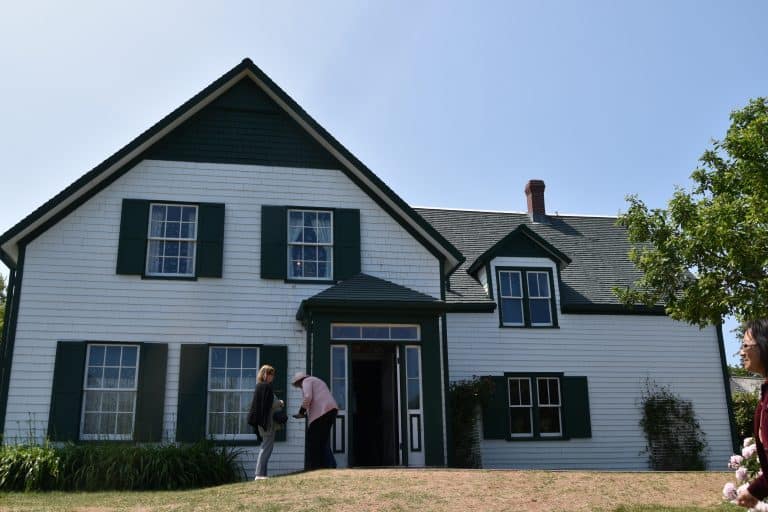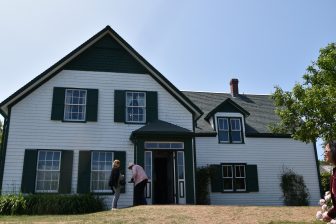 But she had hard times because of her husband's mental illness, one of the children's stillbirth and conflicts with some publishers and she died when she was only 67.
Having the impression that she was not a lucky person, we moved out there to see the Green Gables.
The house was bigger than I had imagined.
In reality, it was a house where Montgomery's grandparents' cousins (brother and sister) used to live.
And near there, there was a path which was described in the novel as 'Lovers' Lane'.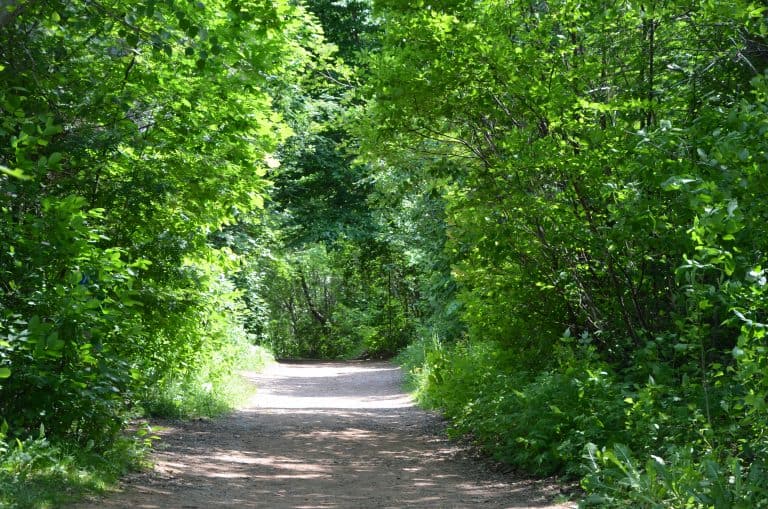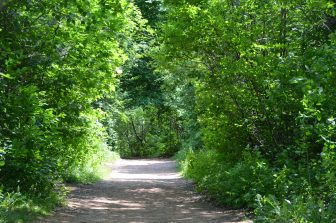 There was Anne in front of the house, so my husband took a photo of me with her.
I had wished that we could become Anne and Gilbert (Anne's boyfriend), but there were not the service of renting costumes unfortunately.
Next, we visited Montgomery's birth house.
They were exhibiting the replica of her wedding dress as well as her shoes and the person there explained how people used to live in those days.
Among them, an interesting thing we learned was that people kept their hair when they cut them and collected them to make some decorations and she showed us an example.
After that, we went to Anne of Green Gables Museum.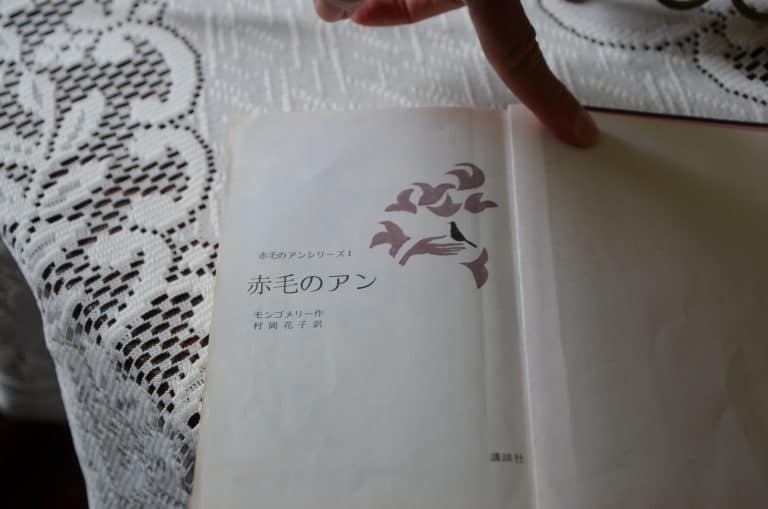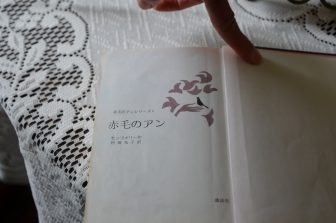 It was housed in the house which Montgomery called 'Silver Bush' and she visited there many times.
She had her wedding party here in 1911.
By the way, the Green Gables Heritage Place as well as this museum exhibited books translated into many different languages and I noticed that the Japanese version was not the one that I used to read, which was translated by Hanako Muraoka.
I wondered why and asked the person in the museum, then she called a Japanese person who worked here, but the person did not answered the phone, so she herself took us to a locked room upstairs.
We entered there and within the room there was the version that I used to enjoy.
She also showed us a couple of photographs of Japanese women in a wooden box.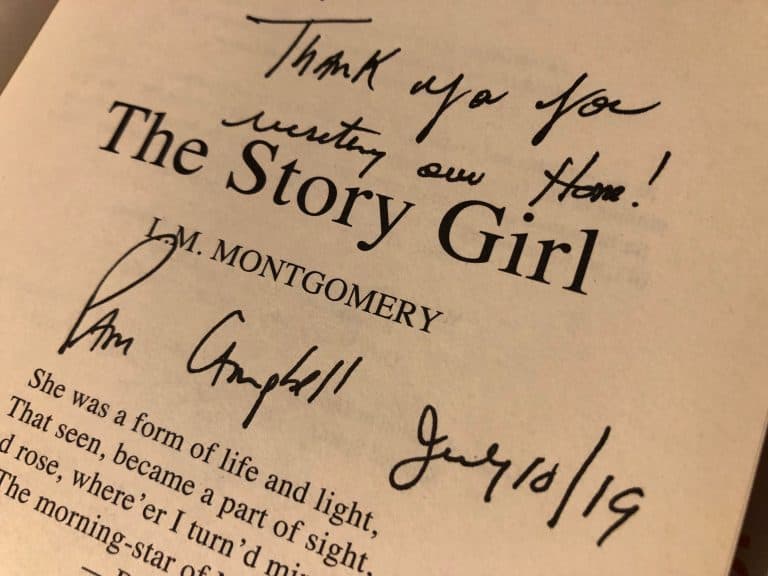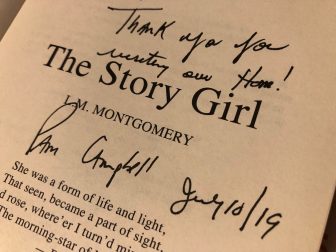 Apparently those people wanted to visit here, but died before fulfilling their wish and asked to send their photos here.
When I said I am a Japanese, the person here as well as the on in Montgomery's birthplace looked  very happy.
I could see that many Japanese people who are involved emotionally in Anne of Green Gables come and visit here.
This novel surely meant a lot for me decades ago, but it was quite a long time ago and I cannot remember the details of the story, so I felt even a bit sorry that I could not show the big excitement.
In Japan, they made an anime of the story, too.
My husband have known this story because of this exported anime.
I bought a paperback of "The Story Girl" at this museum, which apparently Montgomery enjoyed writing the most.
Then, the person who guided us wrote a message on the front page for me, saying "I am one of the relatives of Montgomery's".
[ July, 2019 ]