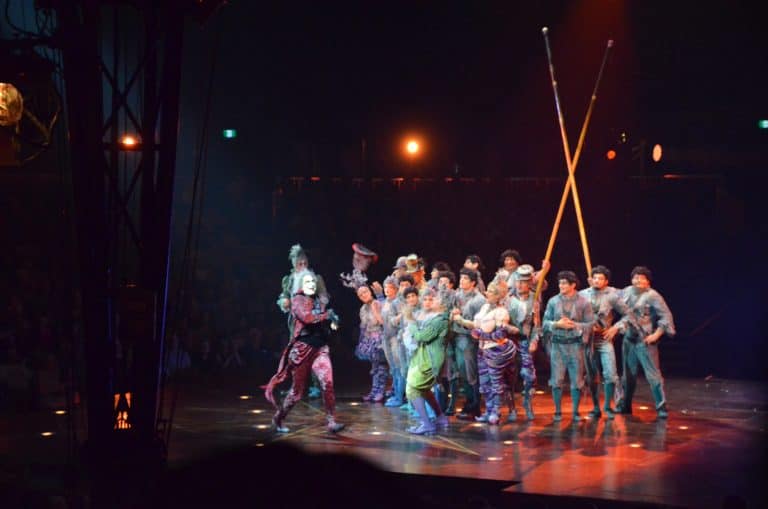 Montreal in Canada is the base of the famous circus company, Cirque du Soleil.
To be honest, I had known that they are from Canada, but I did not know they were based in Montreal until we saw their tent.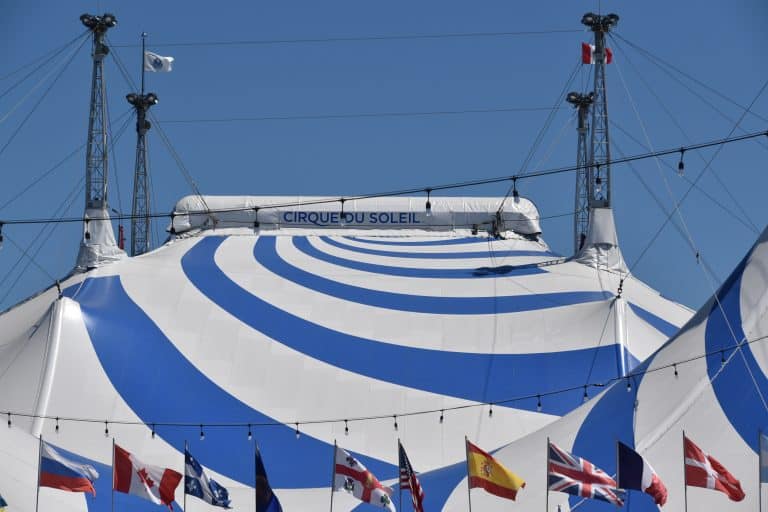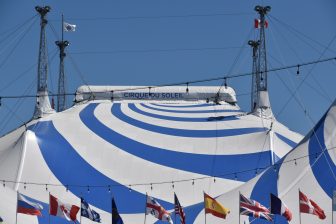 I had always wanted to see them once, so we thought this was a good occasion.
We looked for the tickets on the internet and found that there were only a few left for the day we could go.
In the end, we bought two tickets for the seats at the right back in the tent.
Even so, the ticket cost as much as about 97 C$ (£59, €66, $73).
That reminded me of that one of the reasons why we had not seen them when they came to London was because the tickets were so expensive.
The programme we saw was "Alegria" and it started at 1:30 pm on Sunday.
Their blue and white tent was situated at the port and it is eye catching.
When we entered, the first area was the souvenir shop.
I wanted to buy something to remember our visit, so I looked at everything at the shop, but nothing was attractive enough for me to buy.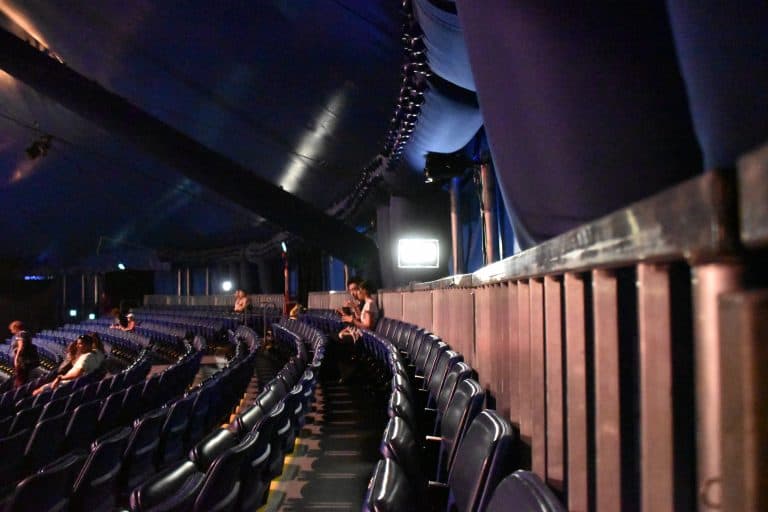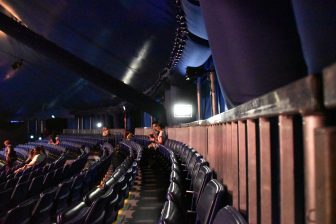 I love shopping, but in Canada generally I saw hardly anything that I wanted to buy.
I wish they would have given more thought to their souvenirs.
There was a chair, the same one on the stage at one corner and people were queuing to sit there to take some photos.
Of course, we did that, too.
Then, we went into the hall.
Our seats at the last row were not too bad and not too far from the stage and we could see the performance without any problems.
The stage was fantastic as I had expected.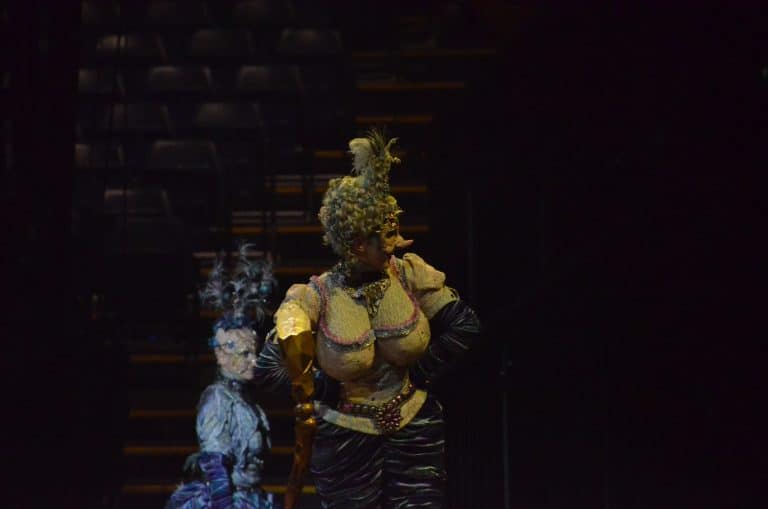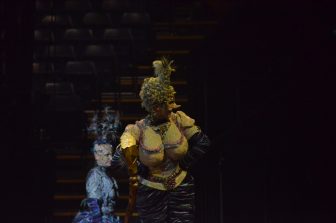 We could see that the costumes and makeups were really fancy.
Some of the performers were musicians and it was nice to hear the live music.
In this sort of lovely environment, the performers who could have been the athletes of gymnastics showed us many kinds of acrobatics.
It seemed that there was a story of some kind, but I could not follow that.
The performance of the clowns were full of pathos.
My husband told me that Cirque du Soleil was one of the examples in a business book, which achieved success in the old saturated industry by their new ideas or by starting up the new area.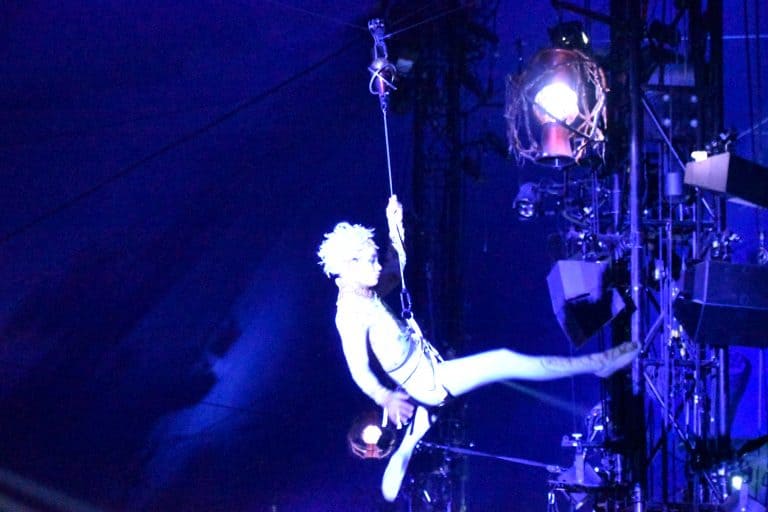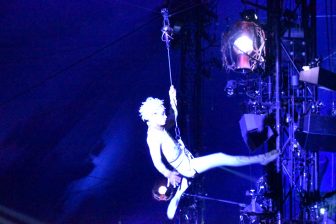 In their performances, there were no animals which are commonly used in circuses and the reason for that was at least at first it was to cut the cost apparently.
Maybe because it was Sunday afternoon, there were many children in the audience, but the majority was adults.
I could see that they were the people who developed the new frontier in the circus industry.
We were very satisfied seeing their performance.
[ July 2019 ]