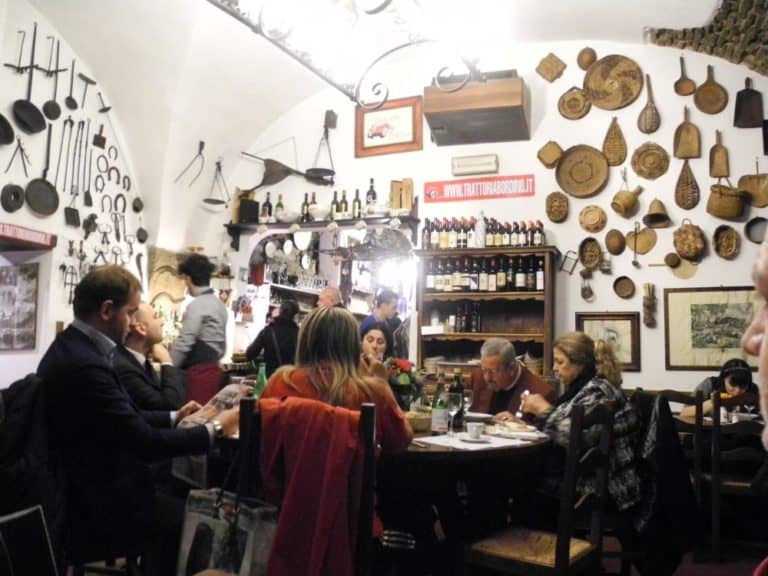 [ Apr.2013 ] On the seond day in Florence, we went to a restaurant which was recommended by a man in a kiosk, which is near the south end of Ponte Vecchio.
You keep walking on the same road for a short while, then turn left into a slope, then you will find Trattoria Bordino on your right.
It was a very lively restaurant and the busy staff there were friendly.
But what I was surprised was the price.
The primo (pasta) and the main together was only 7 euros! And the foods were good, too.
I had a boiled beef dish as the main.
There was an attractive corner where lots of cakes were displayed and I chose a cake made of meringue from there, which was very good.
On the way back from there, we noticed a pair of lovely short boots on a window and went into the shop.
They had very nice leather goods there.
The shop owner told us that they are a couple and have been running this business for 30 years.
They are very nice couple.
I hope this kind of good shop will survive this recession.
The name of the shop is La Pelle.