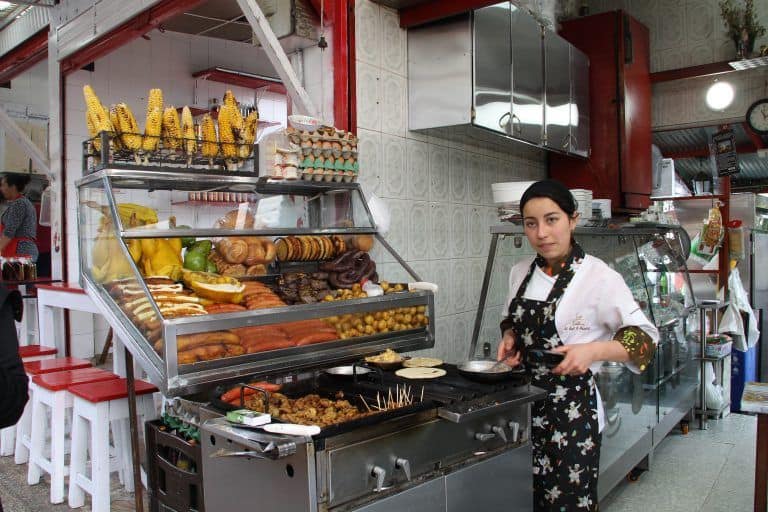 We drank Coca tea for the first time in our life on the hill of Monserrate in Bogota.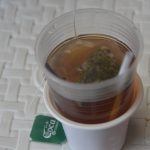 Coca, as you know is the leaf which could be processed to make cocaine.
Monserrate is the place where people in Bogota come to enjoy especially at the weekends and there were many souvenir shops and restaurants in one area for them.
We had this tea at one of the shops which were selling coca teabags.
We asked for the sweeter version and that was very good.
Coca tea is apparently good for altitude sickness, high blood pressure and so on.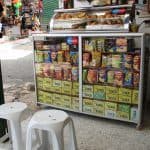 They were selling teabags in boxes which are allowed for us to take back home, but loose leaves cannot be taken out of the country because they can be processed to make cocaine.
We drank coca tea a few more times during our holiday, but in fact the one we had here was the best.
The simple restaurants around there specialised in a meal which was a kind of hotchpotch including chorizo, chicken, cow's internal organs and many more, and people pick food from the same pan.
We thought we would buy a box of coca teabags at the end of our holiday, but at the seaside in the north of the country, they were not selling them.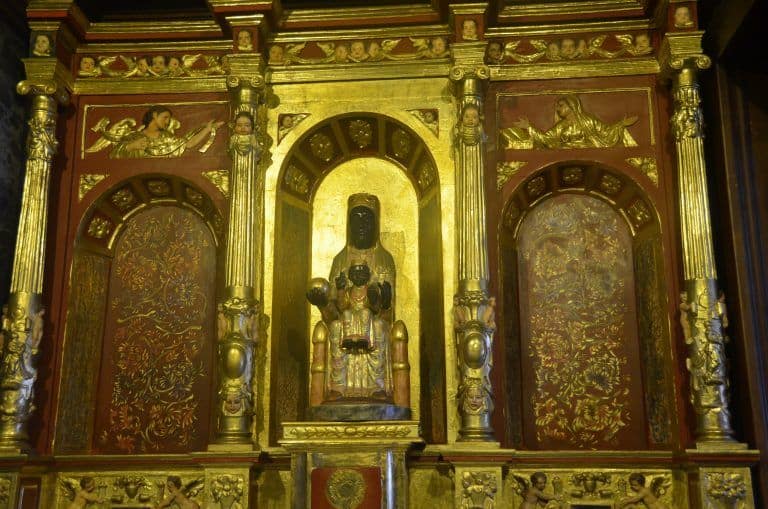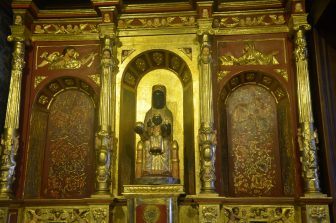 Our guide explained that Monserrate was the holy place for the indigenous people called Muisca who respected nature, particularly the sun.
Later, the Spanish built the church using a lot of gold decorations which Muisca people liked and tried to convert them to Christianity.
There was another hill in front which was a little higher and there was a church which used to be a monastery on top.
The sun rises between these hills apparently.
There was a statue of a black Virgin Mary in the church on our side.
This was given by Spanish and it used to be set in a rock so that people could not take it out but later they moved it in the church, which was already black because of the candles.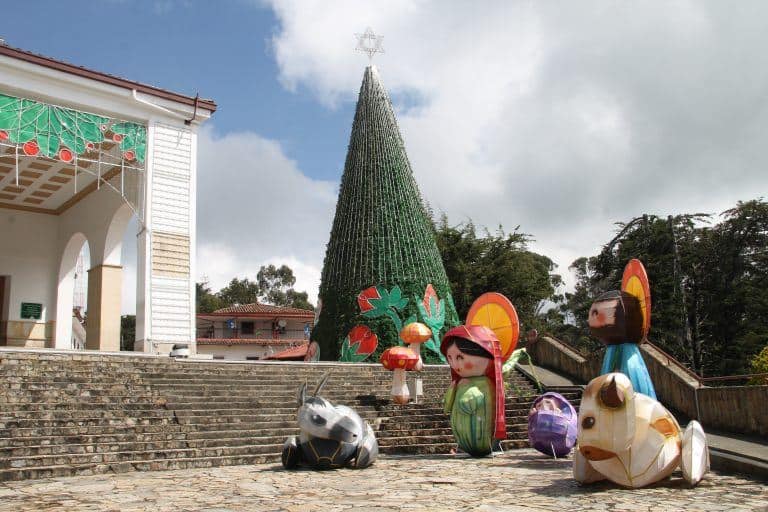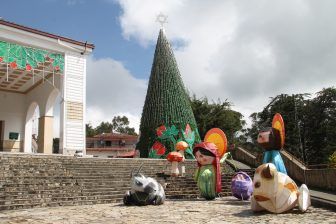 There are pilgrims who climb up the hill to the church kneeling.
When we were there, it was just before Christmas and there were many decorations, which was nice in a way, but they were rather childish and I felt as if we were in an amusement park.
They just finished the Mass and when we went in the church a woman was singing the Christmas song which we heard in Andalusia in Spain a few years ago and bought the CD.
We could see a marvelous view of Bogota from the hill.
But our guide said that what we could see was only one third of the city.
Bogota is a huge city with the population of 9 million.
[ Dec.2016 ]