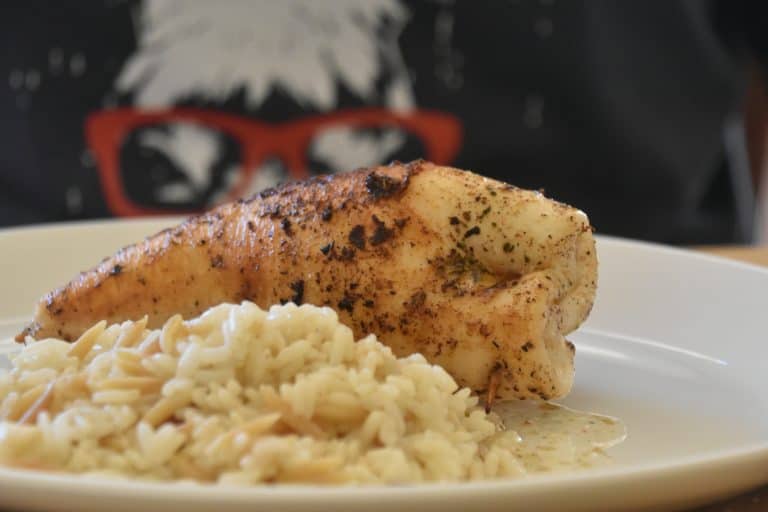 [ Sept.2019 ] The last meal we had in Rhodes in Greece was at the restaurant called Tverna Kostas which my husband had found on the internet.
It is located in the old town, but a little away from the main squares.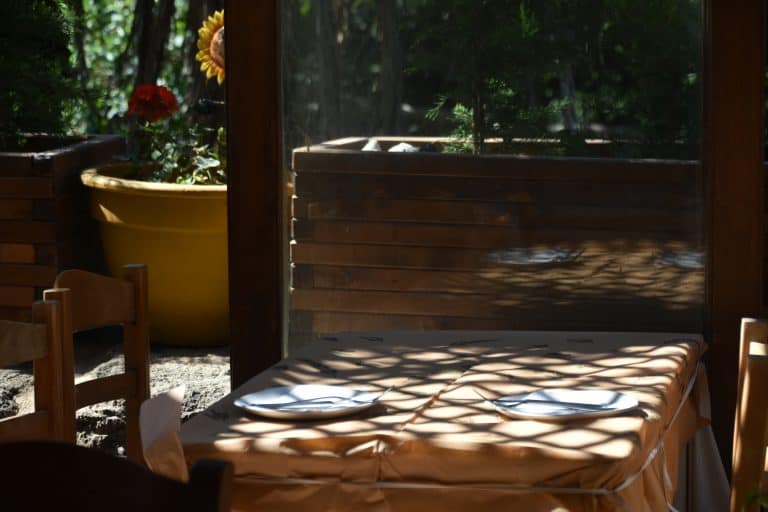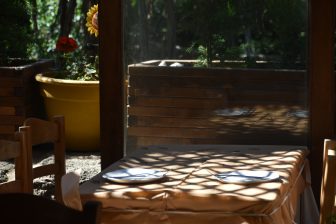 The restaurants facing the squares were inviting passers-by in vigorously and they were a bit annoying, but here, there were no one in front of the restaurant.
It was so quiet that we wondered if they were open, but when we went in, there was one group having meal.
So we called out "Hello!", then an old man came out who looked surprised and then he said "Please, come in!" with the delightful smile.
It seemed a real family business.
During our meal, his daughter and grandsons came out and helped him.
One of the grandsons was apparently 3 years old and the other was 4.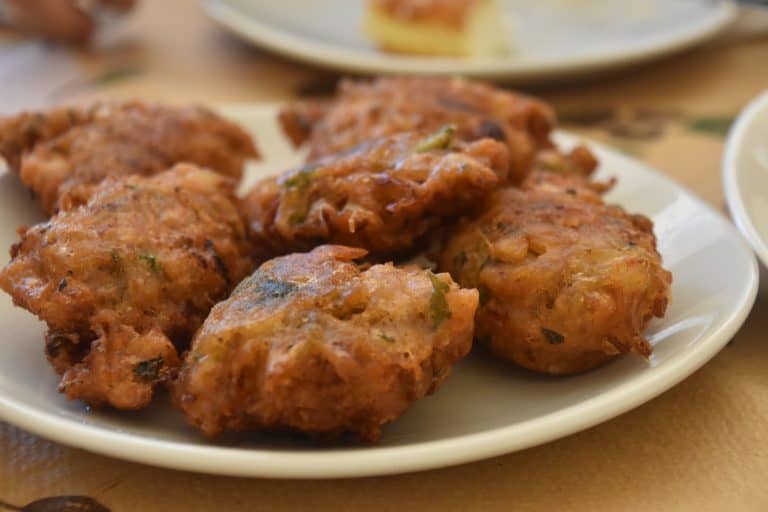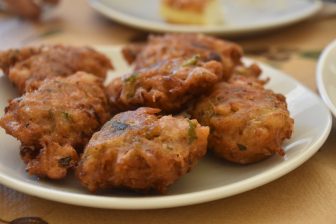 And the smaller one was particularly keen to help him, which was really sweet.
We had fried octopus dish and the one of Feta and honey for the starter.
I chose prawn Saganaki for the main.
My husband's main was the squid stuffed with Feta.
Everything was so good!
As for the wine we had half a litre house wine twice, which means we drank 1 litre.
We did not have any dessert and the bill was €57, which was very reasonable.
They served a cup of Greek coffee on house.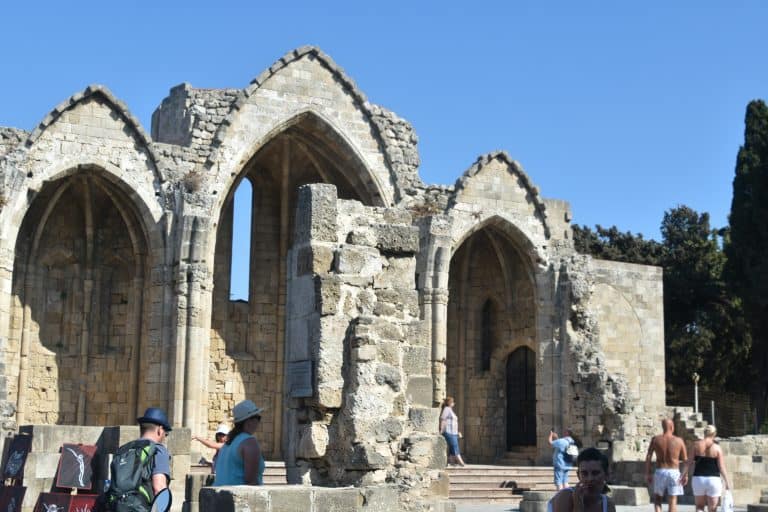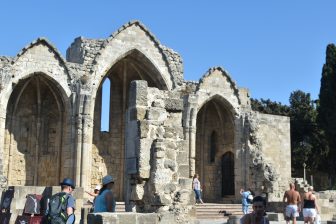 We were so satisfied that we talked that if we come back to Rhodes we would come back to this restaurant as well as the Italian one we went the night before.
After lunch, we walked around the old town for the last time.
It is so photogenic that we did not get tired of it.
By the way, the ruin we saw a few times during our stay (←) was apparently a Catholic cathedral which was built in the early 14th century.