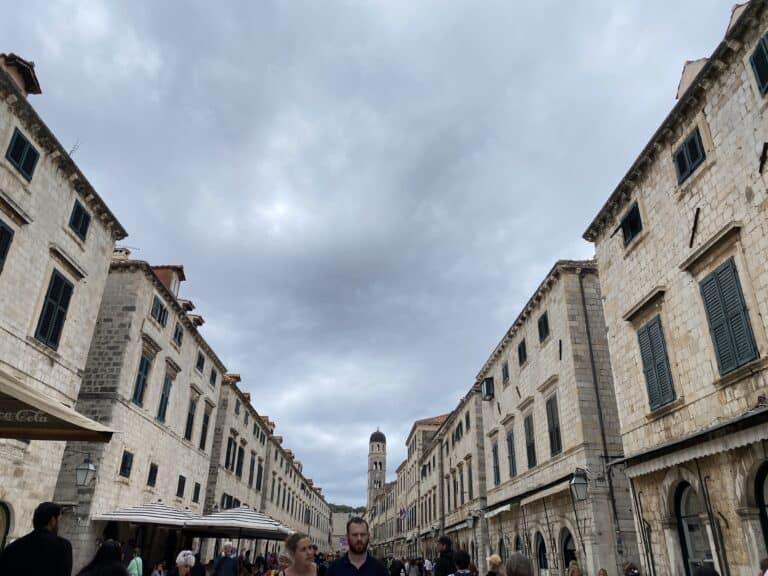 [Sept. 2022] I was surprised when we went out to the town of Dubrovnik in Croatia.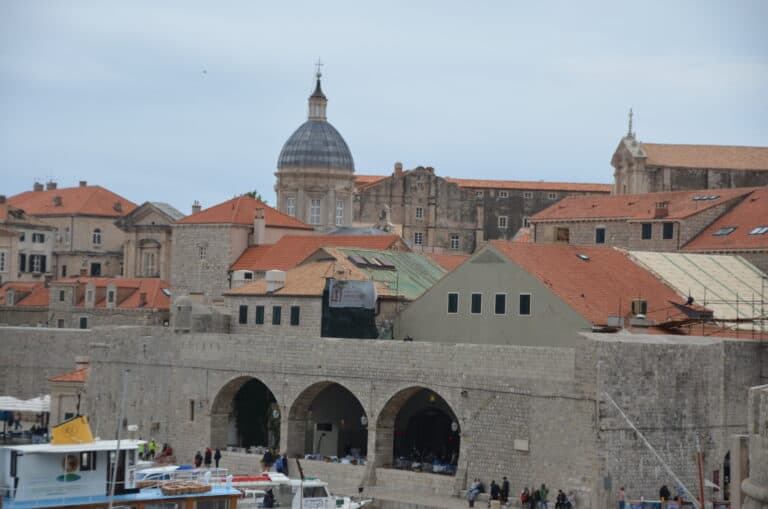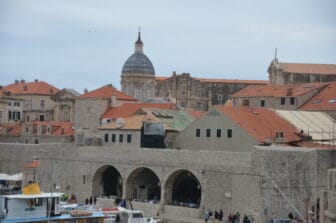 Because it has become a tourist attraction.
Last time I visited here was over 20 years ago.
It was a beautiful town, then, but I remember thinking that there weren't enough souvenir shops and restaurants.
My husband had experience travelling around Yugoslavia in 1980, but he avoided Dubrovnik because it was said to be dangerous because of the rampant crime.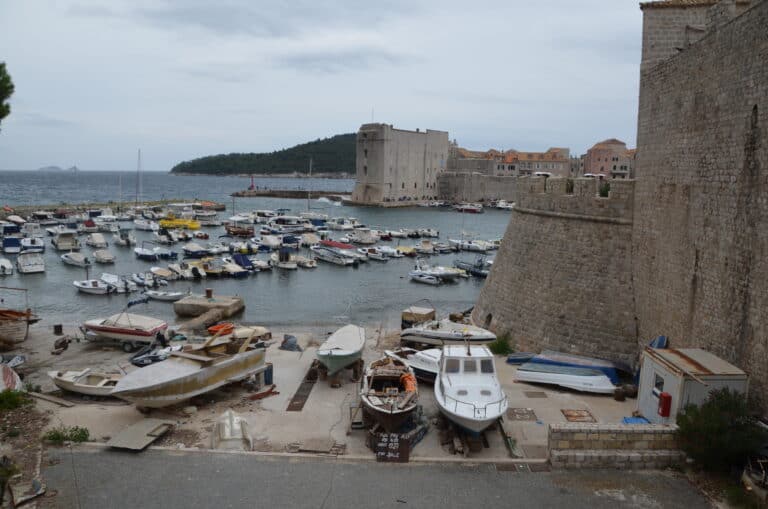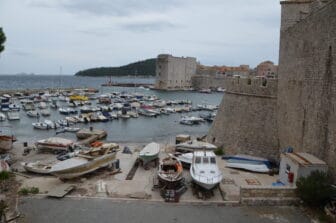 So, both my husband and I walked around Dubrovnik with our own thoughts, but we were both surprised at the number of tourists.
Particularly there were many Americans with the strong US dollars, and I heard many English, French, unfamiliar Eastern European languages, and unfamiliar Asian languages.
I heard Japanese only once.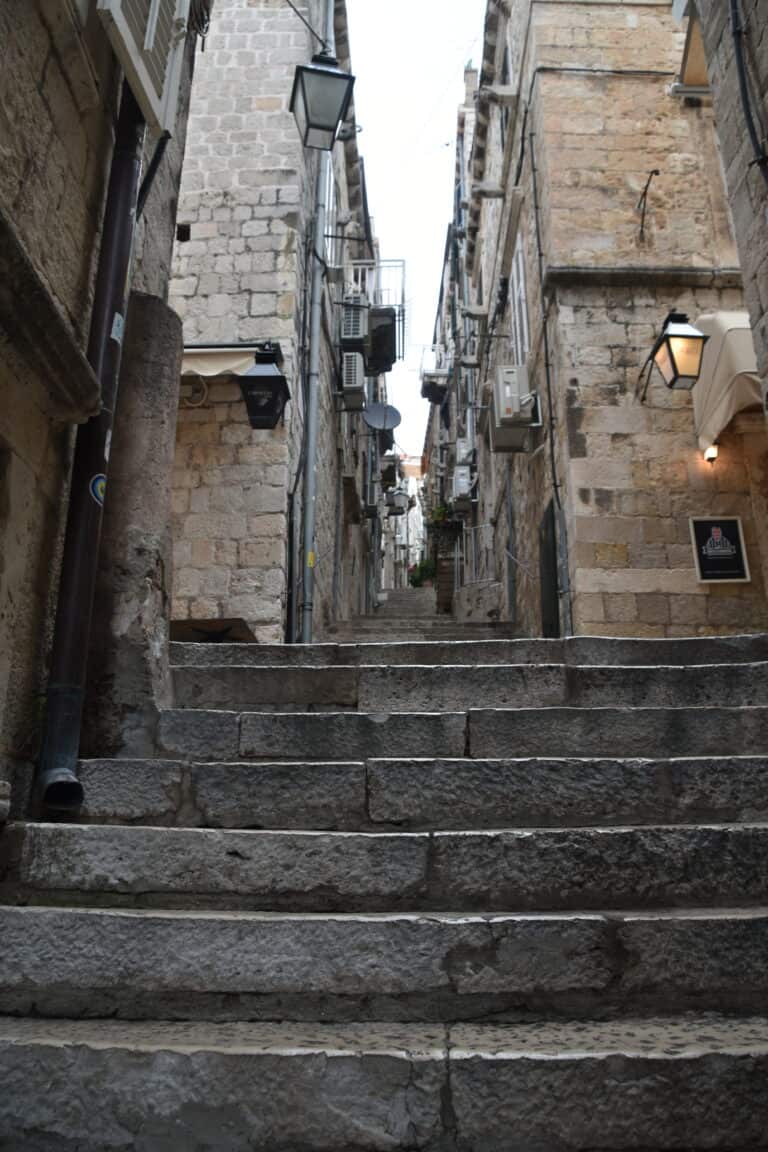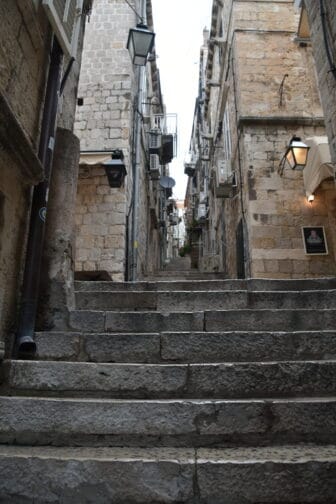 This was the second half of September, so there would have been even more people during the summer peak time.
Souvenir shops and restaurants were all around.
This surprise is similar to the one I had when I visited Prague, Czech Republic for the second time in 2013.
At that time, I was surprised because the town was completely touristy.
Regarding Dubrovnik this time, I was also surprised by the high prices.
Looking at the menus placed in front of many restaurants, all the main dishes are €25 upwards.
However, everywhere is packed with tourists.
After walking around the city taking pictures, we found an empty table inside a restaurant called Konoba Gurman, so we sat there.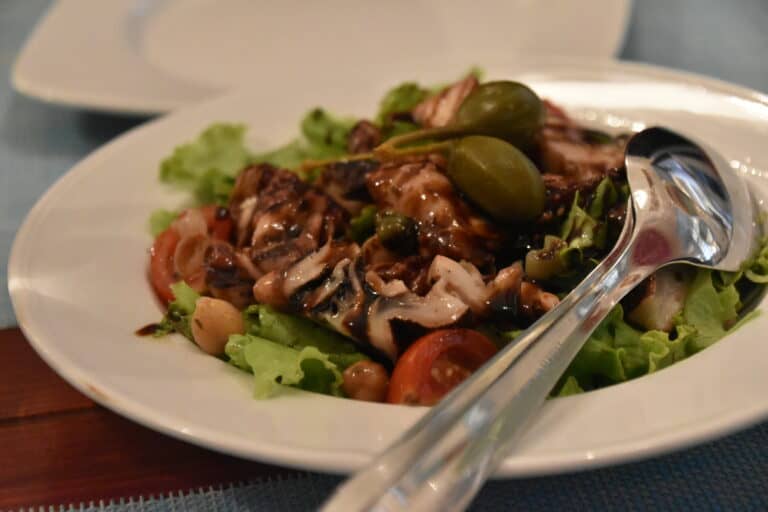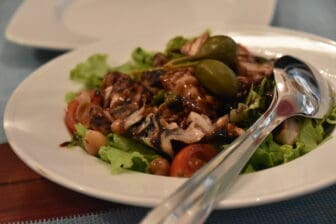 At first, we didn't like the attitude of the Slavic waiter, so we thought about leaving, but the second waiter treated us professionally, so we settled there.
We shared a starter of octopus salad, which was delicious with a hint of balsamic sweetness, and I had the Adriatic calamari for my main.
They were tiny squids with an unexpected caper sauce.
My husband had tagliatelle with shrimp and rocket.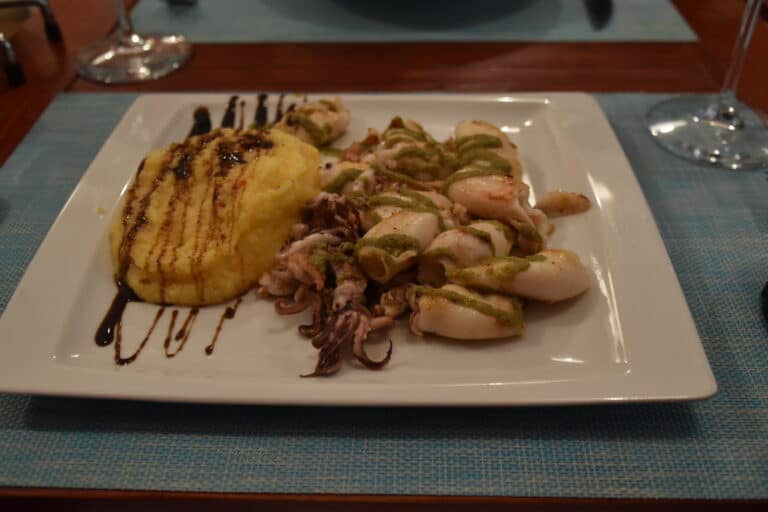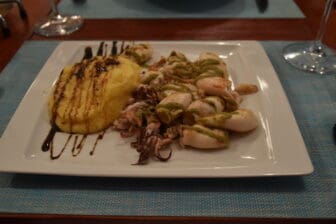 The pasta was overcooked and the amount was small, but he said the taste was not bad.
The bill came as 624 Kuna (€82.82) including a bottle of local white wine and a bottle of water.
For us, who are accustomed to the prices of delicious Italian restaurants, we felt it was a little too expensive.
Josko, the landlord of the apartment we were staying at, explained, "Dubrovnik, a tourist city, has suffered a great loss due to the Covid crisis, so they are trying to recover quickly raising the prices up".
At the very least, I think it was a relief that we were staying in an apartment and that we could cook for ourselves in some cases.