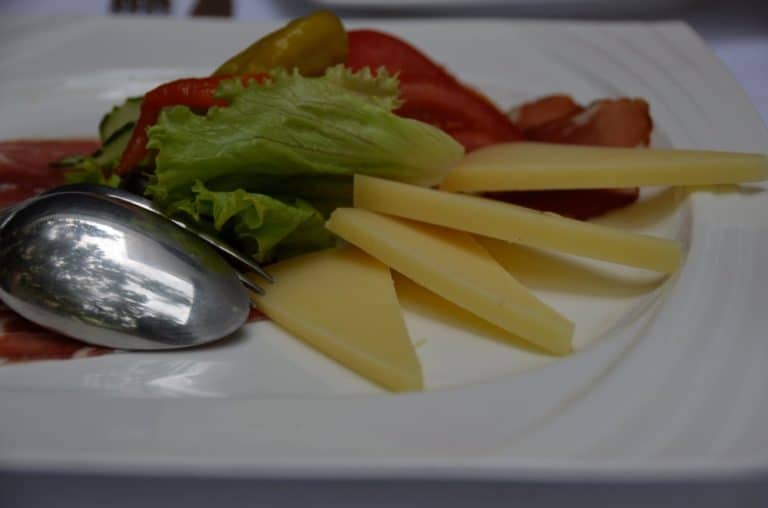 [ July, 2014 ] The most famous thing in Pag Island is its cheese.
Salty cheese made of sheep milk.
They make with the milk of sheep which grew up eating freely the salty grass in this island, whose another special product is salt.
After fermentation, they put sea salt and olive oil on and leave it from 6 months to one year — my guide book says.
I expected a very strong taste, but in fact it was fairly mild and easy to eat, of course it had the sheep milk flavour.
We ate this at the restaurant called Bistro Na Tale, which was recommended in the book.
My main dish was tuna steak, which was very tasty, too with garlic flavour.