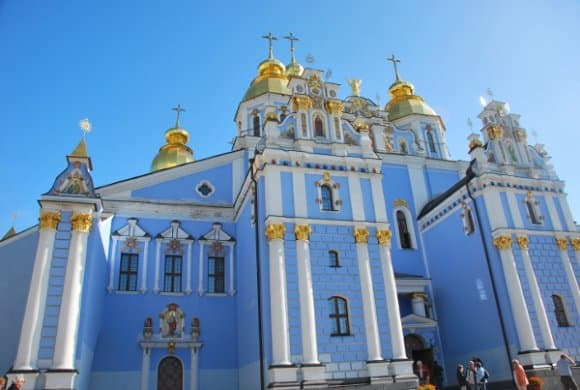 [September, 2011] This is a photo of St Michel's monastery in Kiev.
It was founded early 12th century, but could not survive in the  communist era, so it was rebuild in 1998.
There were other churches rebuild in the same year, so around 1998, Kiev must have had a lot of construction works.
The new church was beautiful with the golden domes and the blue wall exactly same colour as the sky.
It was Sunday so luckily I could see the mass and hear the beautiful chorus.
Anyway, this shade of blue is a popular colour in Ukraine whose flag has got this colour.
The guide who explained this had the same blue eye shadow on.