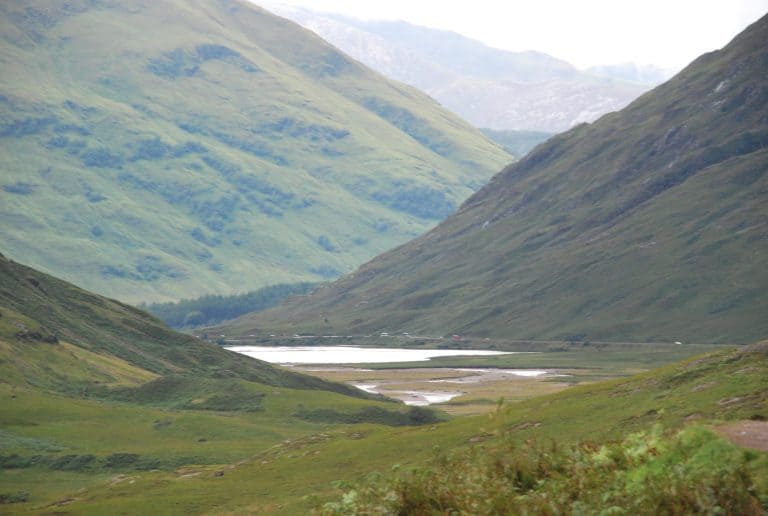 [Aug. 2010] Glen Coe was the highlight of the third day of the bus tour around the Highlands in Scotland.
We finally ran out of luck on this day and it rained.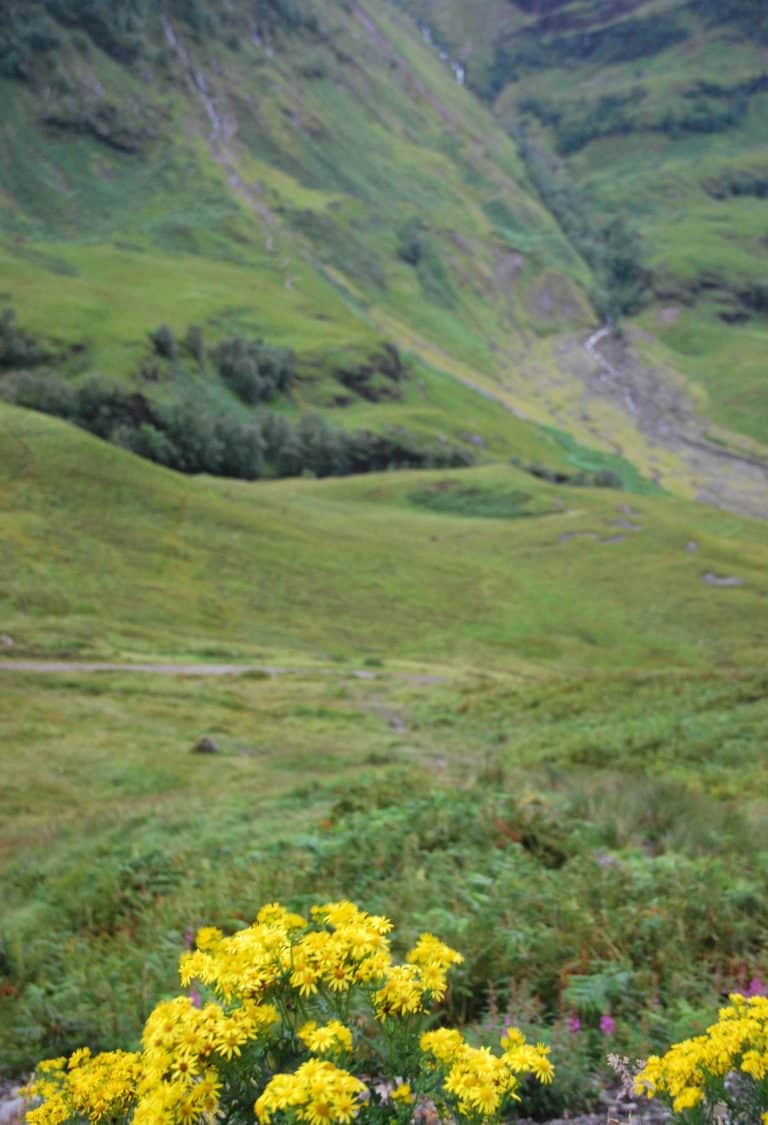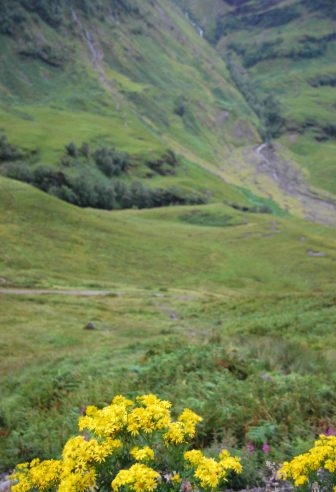 So the visibility wasn't good, but I could tell Glen Coe's majesty.
Glen Coe's Glen means a canyon in Scots.
We walked in this wilderness for a while while it rained on and off.
I took pictures, but this magnificence didn't fit in the camera.
But it's not just the beautiful nature that's amazing here.
Glen Coe has a terrible history.
Our guide, Michael elaborated on it, and the summary is:
"At the end of the 17th century, the McDonald's clan in the region was late in submitting documents pledged allegiance to King William of England.
However, they submitted it to the local government office for the time being, so they were convinced that this was done.
An army of the Campbell clan, a clan that had been hostile for many years, was stationed there around the same time.
Following the Highland tradition, the general public here welcomed them and looked after them for two weeks.
The soldiers themselves didn't know why they were stationed here.
Meanwhile, Campbell's army received an order to kill the McDonald's clan because of the delay in submitting the documents.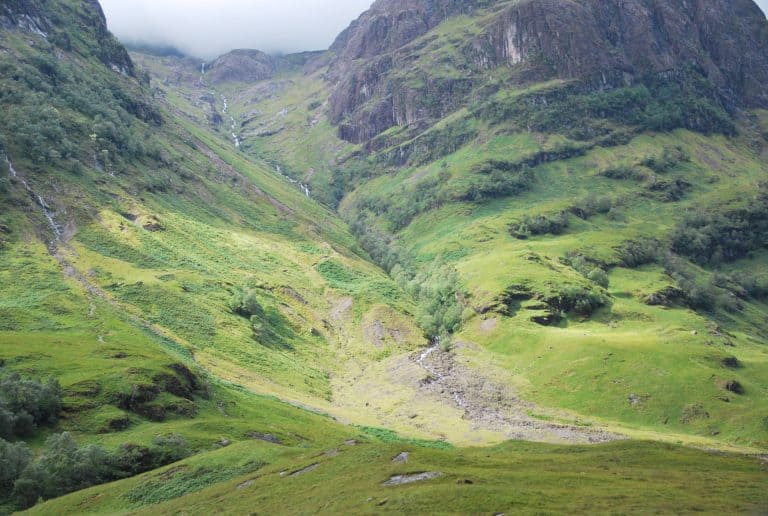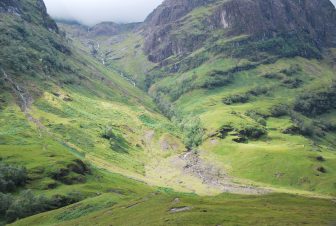 Without disobeying the order, Campbell's army slashed the necks of the McDonald's clan early in one morning."
That's a nasty story, isn't it.
So, even now, more than 300 years later, when Glen Coe comes up in conversation, Scottish people say, "There was something terrible happened there," as if it was recently.
And at a nearby pub, there is a poster saying "Campbells are not welcome" apparently.
The Campbells were based in the state of Argyle around Inveraray and Kilchurn Castle, which we visited on the first day of this trip.
By the way, the Scottish butcher whom we occasionally asks for delivery is also Campbell.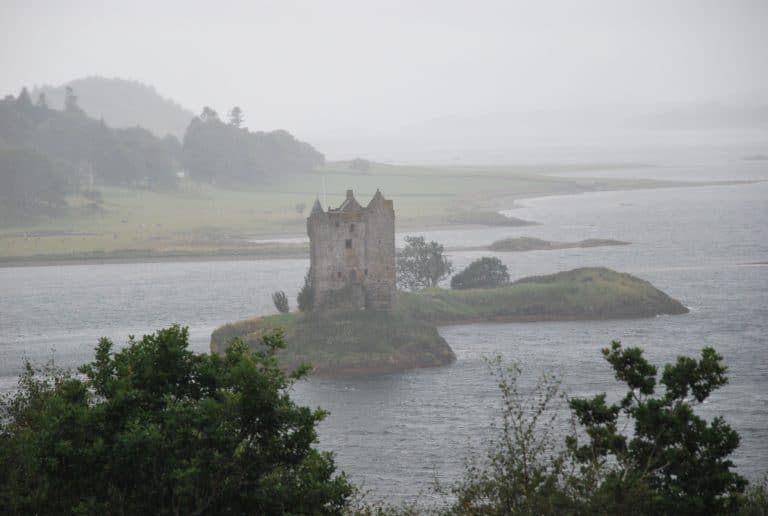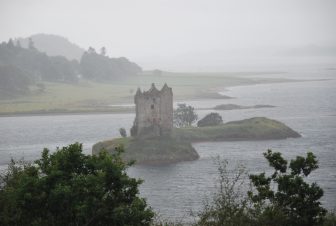 Before coming to Glen Coe, we looked at Castle Stalker in the rain.
This castle was built on an island in the bay of Loch Laich and has a history dating back to the 14th century.
Originally it was a castle of another clan, but it is said that it also became under the Campbell clan in the 17th century.
The Campbell family was a very powerful clan, wasn't it?
In the rain, the stalker castle, which shows a vague silhouette, had a unique aura, and I could imagine that there must have been many bloody incidents here as well.