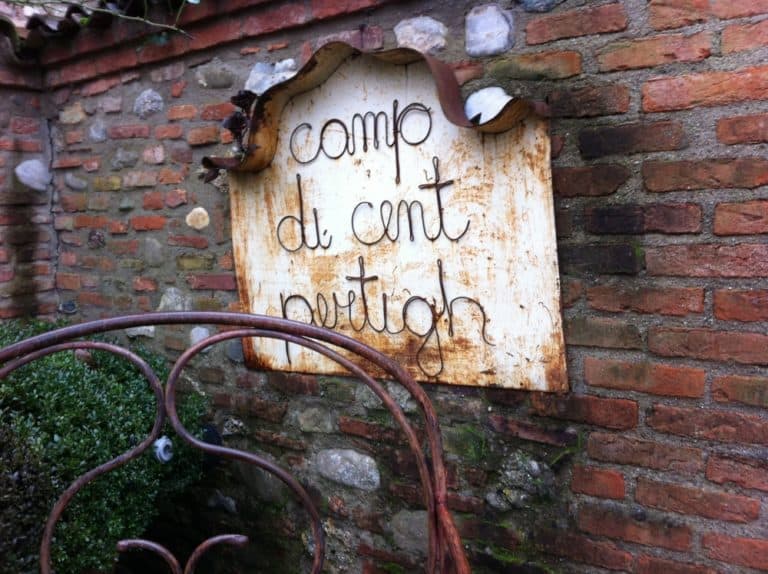 [ Nov.2014 ] We went to a wonderful restaurant in Italy.
It is called Camp di Cent Pertigh and situated outside of the town called Carate Brianza which is about 30 km north of Milan.
The restaurant is housed in an old villa with many rooms.
The one we were guided had an old fireplace.
The oldest part of this villa was built around year 1600 and in those days this place was a convent.
Then about 1800, a noble lady bought it and turned it into a typical Lombardy style farm.
The current owner bought it in 1992, but by then it had been empty for so long that it took them 4 and a half years to make it a restaurant.
But it was worth the efforts.
Not only the environment but the foods were excellent.
The appetizer was cream cheese and jam and for the starter, we shared assorted ham and some vinegared foods.
My main was guinea fowl. All of them were delicious.
My dessert was thick cream cake in a coffee cup, which was lovely and melted on my tongue.
The menu here was all written in the dialect of Milan.
Unfortunately it was a day of a downpour, so we could not enjoy their garden, so I would like to return here in the nice season.