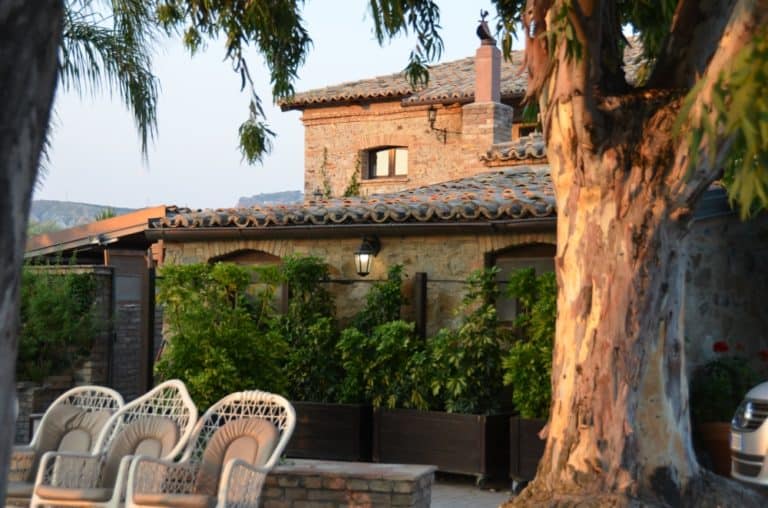 [ July, 2015 ] We spent our summer holiday in Calabria in the south of Italy this year.
It is in the "toe" section of the boot of Italy.
This was my first visit to this area.
We landed in Reggio di Calabria, the capital town, and drove on and on to reach Roccella Jonica.
Soon after we checked in to the hotel, we went out to a restaurant called La Cascina, which we found online with a good reputation.
It is a nice place with an old house that looked like a farm house and the atmosphere was romantic.
This place is used for wedding receptions and other parties.
There was a birthday party going on in the separate marquee when we went for the second time.
We chose seafood, as it is a seaside town.
I had octopus for the starter and swordfish with mushroom sauce for the main, which were good, as well as my husband's mixed seafood starter and seafood pasta.