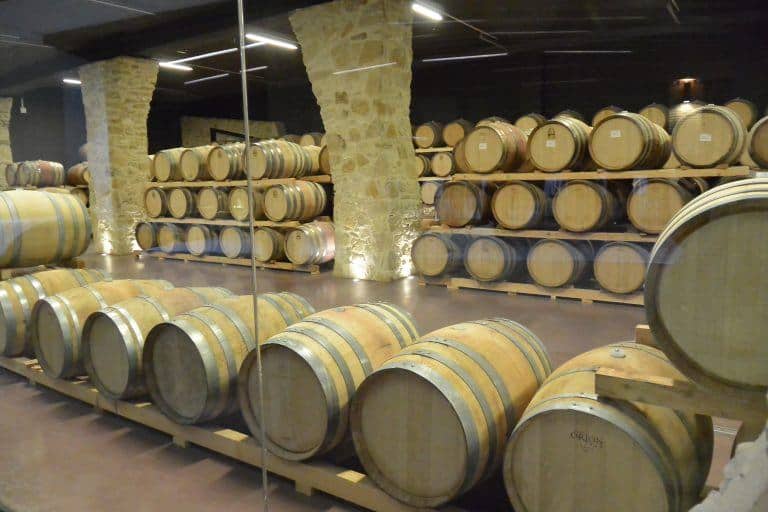 [ Nov.2017 ] We saw and tasted a lot of things in our short holiday in Abruzzo in the middle of Italy, but now it was coming to the end.
On this day, we went to a winery run by our friend's close friend.
It was situated in a village called Ripa Teatina which was a little more than 20 minutes drive south from Pescara, the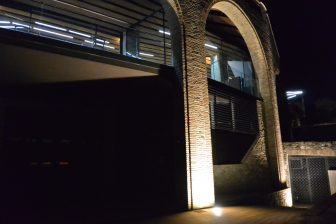 seaside town where we were staying.
The winery is called Tenuta di Sipio and it is in the huge vineyard of 70 hectare.
Unfortunately our appointment was at 5pm and it was already too dark to see the vines which should have been in autumn colours.
This winery is new, only 17 years old.
Before becoming a winery, the family had been farmers generation after generation, producing grapes and olives since the 18th century.
A young small woman called Giulia took us around and explained things to us, she is the niece of the founder of the winery.
Because it is new, they have new equipment.
For example, because the pumps which are normally used in wineries damage the skin of grapes, they use a special system without pumps.
She explained that the reason why bottles are kept horizontally is to keep the corks wet.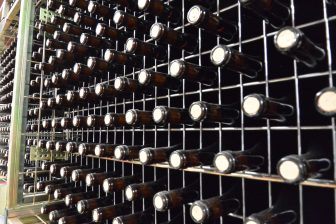 The cork will get shrunk when it gets too dry and the wine would leak.
According to Giulia, we can keep wine horizontally for about 10 years after the purchase.
I asked, "If you keep it more than 10 years, does the wine become bad?".
She said "If you keep it longer than that, when you drink it, it will have a difficulty just like the conversation with my grandfather who is 99 years old".
Interesting!
The tasting that we were waiting for was interesting, too.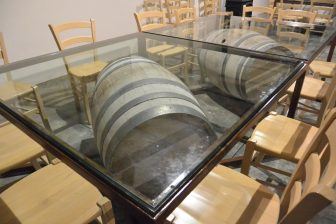 She gave us pieces of paper and pens and said "Please feel it with your tongue, nose and inside your body, but not with your eyes. And write down the feeling".
Apparently she herself is a sommeliere.
We tried three kinds, white, rose and red.
Especially the rose had a particular intense taste.
My husband described this taste as mint and I agreed with him, but later she explained that it was the mixture of cherry and spices.
Well, maybe I cannot become a sommeliere …
Our friend rightly wrote about the taste of that rose "reminded me of the time when we went to cherry picking when I was young".
Giulia said "Everyone feels differently. For example, because I do not like flowers, I cannot describe tastes with smells of flowers".
I liked their red whose taste was firm but mild, but because it was Sunday and no sales people were there, we could not order.
They gave us a bottle for a souvenir which is now kept by our friends, so I am looking forward to tasting it when we get back to Abruzzo.