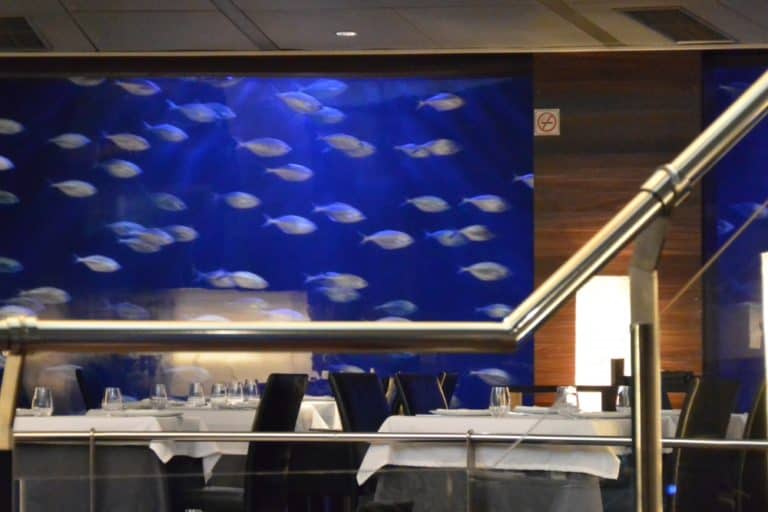 [ Feb.2016 ] There is a lovely restaurant in the aquarium called Oceanografico in Valencia in Spain.
The name of the restaurant is Submarino.
The speciality here is the setting.
The restaurant space is surrounded by a huge fish tank and numerous silver fish are swimming there.
When I was watching it, I felt hypnotized.
Not only the silver ones, but there were some prawns walking the other way.
The atmosphere of the restaurant was a bit posh.
And when we went there, they had only three kinds of set menus, which were fairly pricey.
I thought it was for this special atmosphere, but in fact, the foods were very good, too.
They were elaborate creative dishes.
My main course was the steak, which was grilled a little too much, but the apple sauce was excellent.
Also the bullion shaped dessert was very good.
A friend of us in London recommended this place.
Otherwise we would have missed it, as I would not think there was a good restaurant in an aquarium.