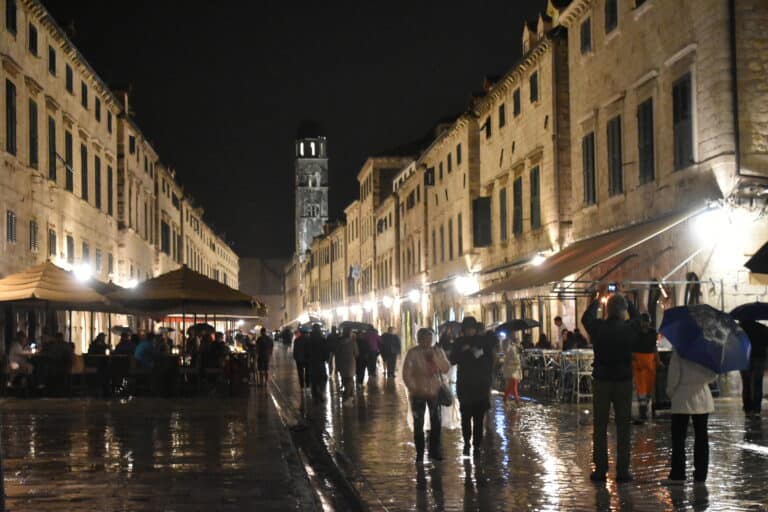 [Sept. 2022] On the day we arrived in Dubrovnik, Croatia, I saw a poster about a classical music concert at a monastery while we were walking around the city.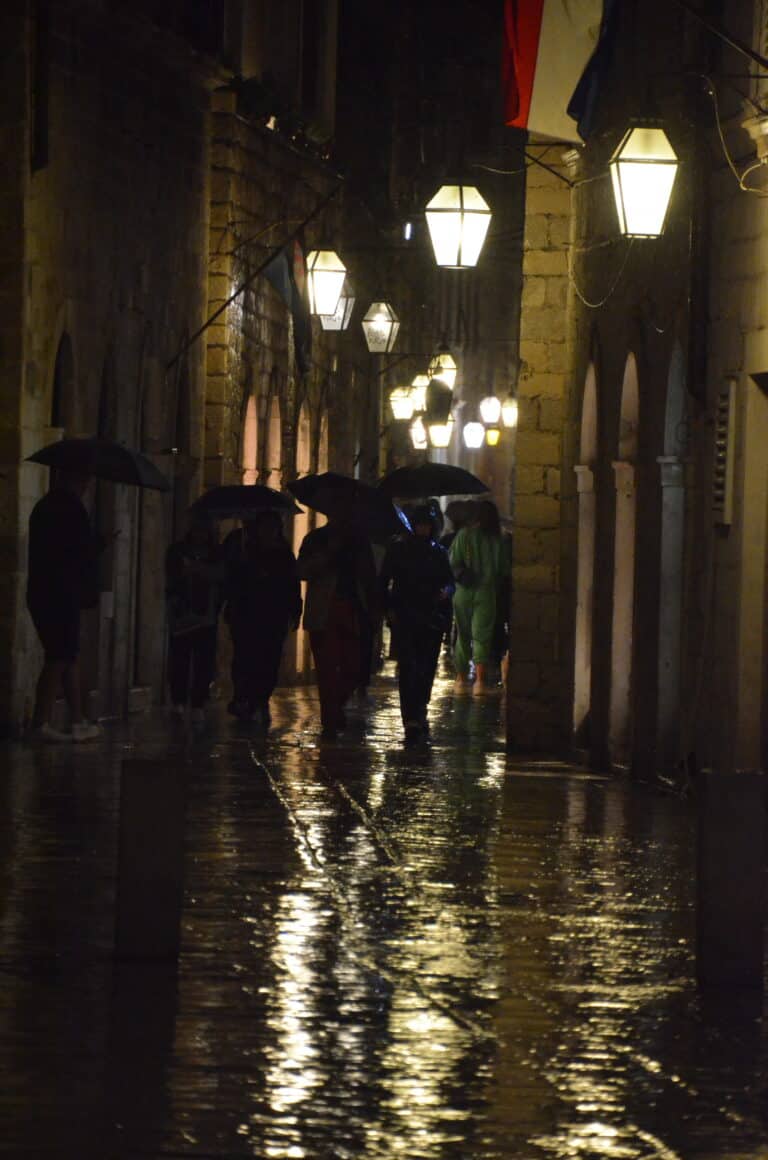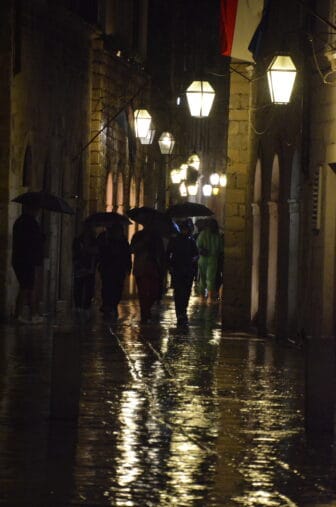 These events will enrich your heart and become a good memory of your trip.
We went back and forth trying to buy tickets, but in the end, we found out that they would go on sale at the venue one hour before the show started.
The performance started at 9pm, so we left our apartment around 8pm.
It rained on and off that day, but it was raining hard at this time of the night.
Tickets were 150 kuna (about 20 euros) per person.
We were told that we could only enter the venue 15 minutes before the start, so we had no choice but to take a walk in the rain.
On the way, a building with a splendid appearance was open, so we took a peek.
When I checked the map, it was a building called Sponza Palace, and according to the guidebook, it was built as a customs office in the 16th century.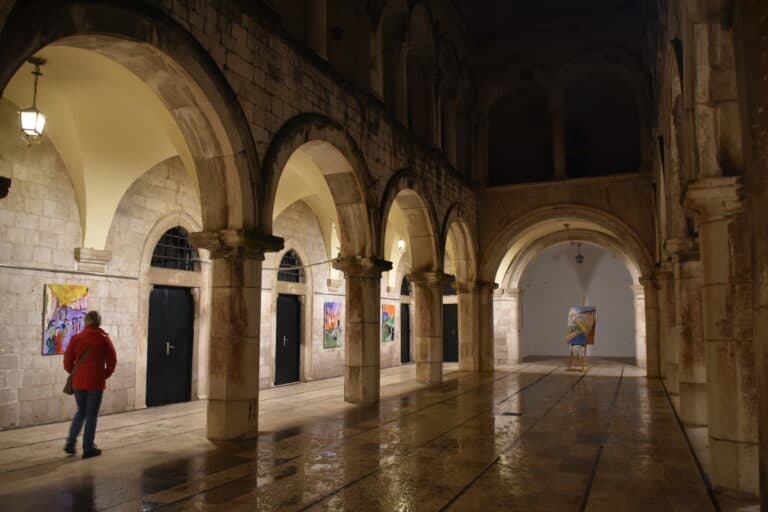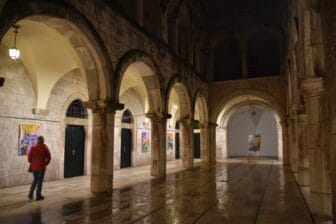 It is written that valuable historical documents are preserved.
However, we could only enter the ground floor, where a painting exhibition was being held.
It was an interesting space shaped like a church without a ceiling.
By the way, on the next day, they were letting people in by paying an entrance fee, so we asked if we could see the upper floors, but we were told that it was only on the ground floor.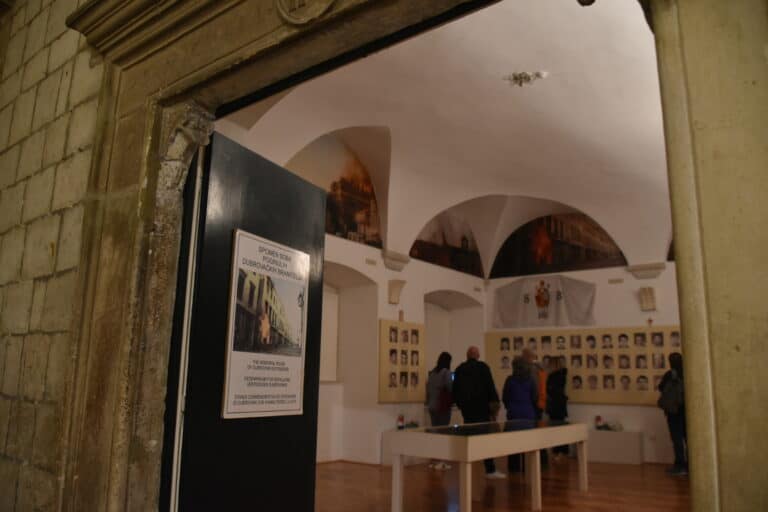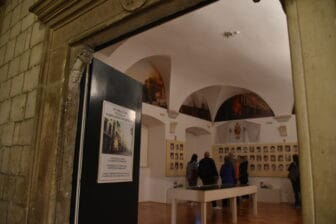 One room in this building was lined with the faces of those who died in the 1991-95 conflict.
The other party in this conflict is the Serbs.
I remember hearing when we went to Serbia that Serbs and Croats were on bad terms even before this conflict began.
Well, we still had time, so we also went to St. Blaise's Church, which is almost across the street.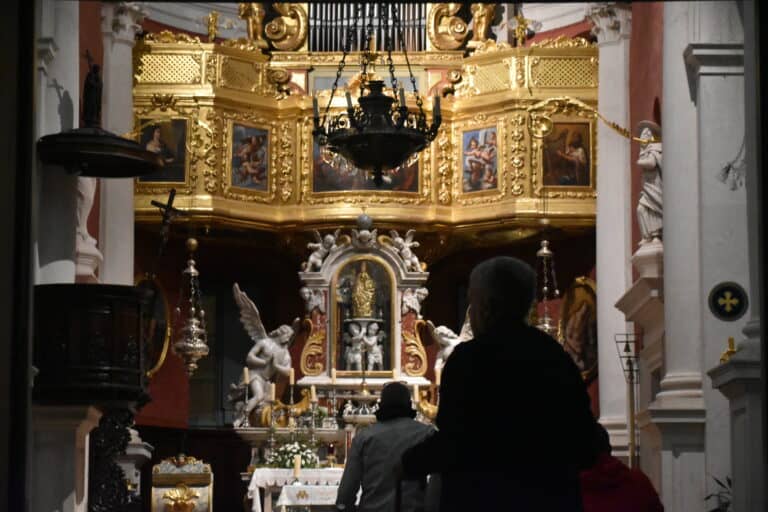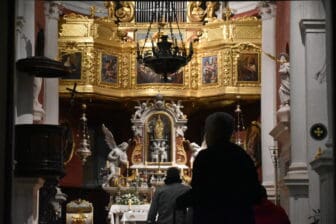 According to the guidebook, it was built in 1715.
We later heard that St. Blaise is the city's patron saint and is one of the top three male names from Dubrovnik.
The church was accessed by climbing a flight of stairs and the exterior was magnificent, but inside was smaller than expected.
Some people were seriously praying, so I was a little nervous, but I took a few pictures.
Then, it was the time for the concert.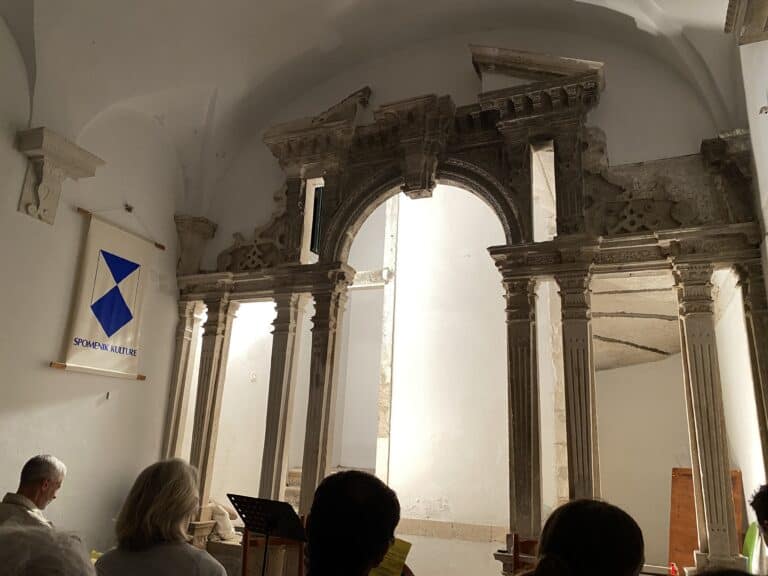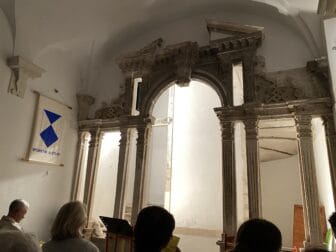 People were crammed into a small space that seemed to be part of a former monastery.
If there was even one patient with Covid in this, everyone would have been infected.
It was a duo with an older man playing flute and a younger man playing classical guitar.
Programmes included Bach, Mozart, and Albeniz.
Well, to be honest, I wasn't very impressed.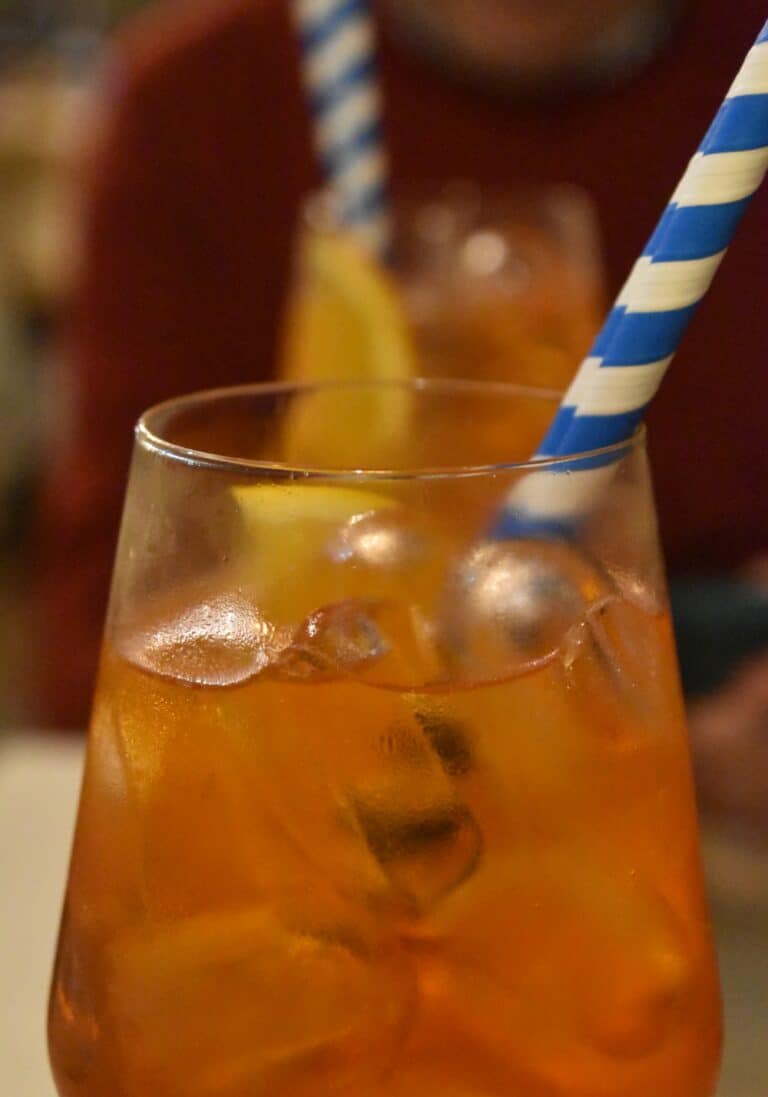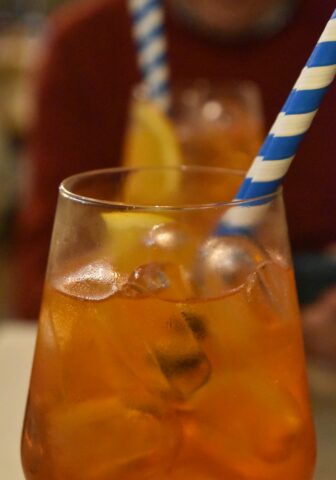 Live music in a unique place was good, but after all, this was also just a tourist attraction.
After the concert, we pulled ourselves together and drank a spritz at a cafe right next to our apartment.
It was good, but I was surprised to see the bill.
One glass costs 120 kuna (€17)!
We can drink a glass of spritz in Italy for €5.
Moreover, the waiter seemed to want a tip.
I thought the people in this town were totally desensitized to extracting money from tourists.