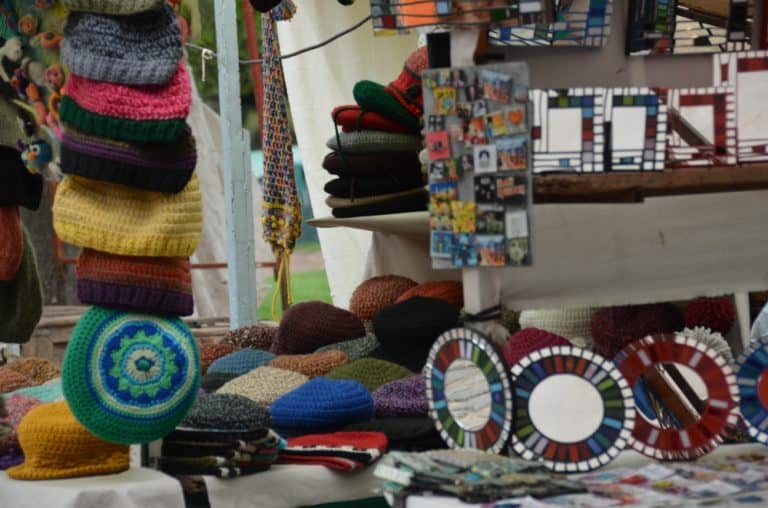 [ Jan.2016 ] After the very well organised sightseeing tour, it was the time for shopping.
This was Sunday and in Plaza Francia near Recoleta Cemetery, there was a craft market.
The goods here are apparently high quality and our tour leader said "If you buy some souvenirs, do it here".
So I did my best.
But on the way, we realised that we ran out of cash.
We could not use our cards in the market, so we looked for an ATM.
We found one, but could not withdraw any cash there.
It seemed that because the Argentine government changed lately, some currency system changed, too and because of that, the facility to take money out using foreign credit or debit cards was suspended.I was so disappointed.
We had a bit of time before the meeting time, we went into a church nearby.
It was called Nuestra Senora del Pilar Church.
The tiles on the wall was lovely.