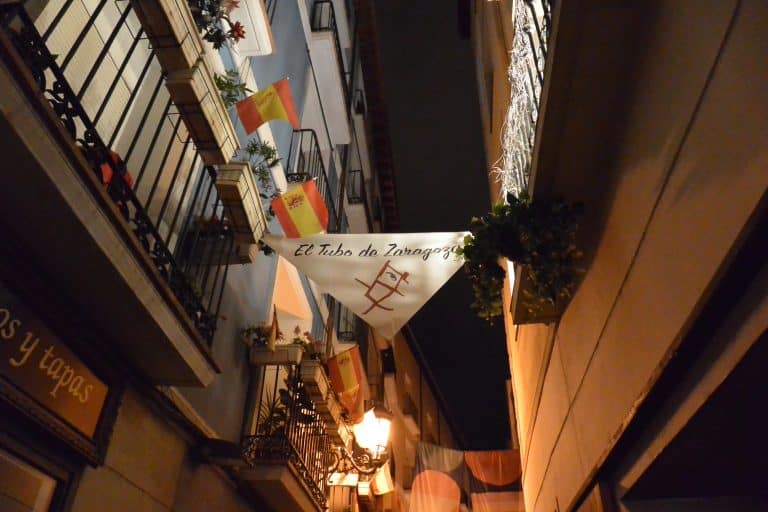 [ Nov.2019 ] After a rest in our hotel in Zaragoza in Spain, we went out to see the town.
Our destination was the area called El Tubo.
It is a famous place that there are many tapas bars in many narrow alleys.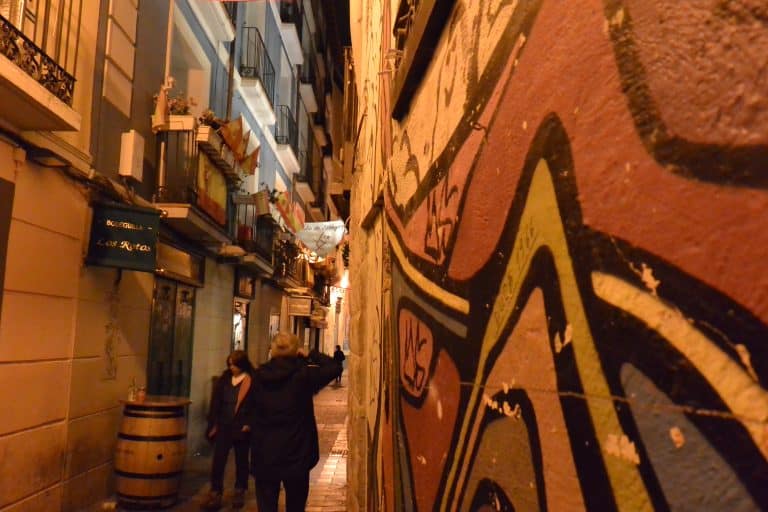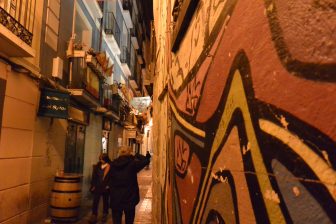 To be precise, it is the area surrounded by Plaza Espana, Alfonso I street, Don Jaime I street and Mendez Nunez street and this is one of the oldest part in Zaragoza.
Apparently there are many signs which shows its history since Roman time and medieval time, though we noticed only the tapas bars.
The 'Tubo' is 'tube' and that is because this area has many alleys like tubes.
They started calling here 'El Tubo' in 1930s.
In the past, some plans to sweep this area away to redevelop came up, but luckily those plans have never been accepted.
At the end of the 20th century, the area did go downhill, but later they restored the buildings and now it is flourished as the great place to eat tapas.
Apparently, there were restaurants specialised in certain tapas, for example, the mushroom tapas or the clam tapas.
When we came to this area, it was about 7:30 pm.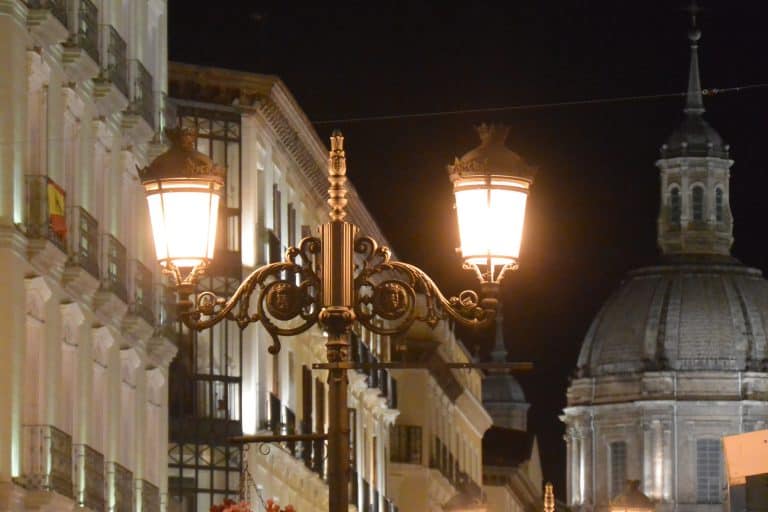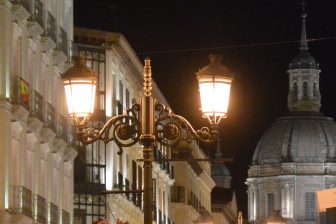 We thought it was good time for dinner, but this was Spain.
Most restaurants opened at 8 pm, so the area was still quiet.
So, we moved away from El Tubo to the main street called Alfonso I.
There were so many people walking there.
We noticed that the older people were almost all small and they dressed properly in classic way.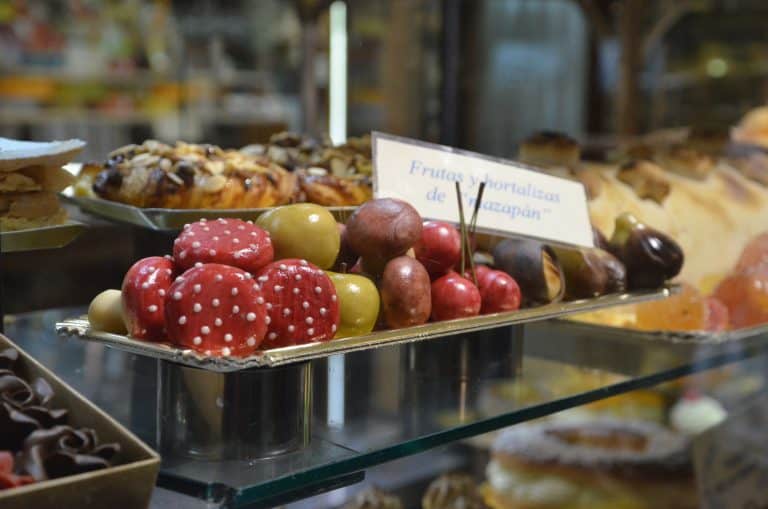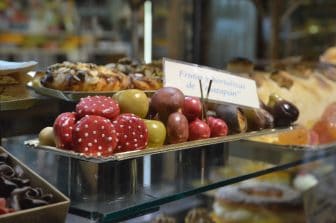 There were many shops in this street, some day-to-day goods chain shops, very nice children's clothing shops which are characteristic in Spain, beautiful looking cake shops and so on.
And at the end of the street there is the huge square called Plaza del Pilar.
The church called Basilica de Nuestra Senora del Pilar, the most famous tourist attraction in the town is here, too.
We were overwhelmed by the size of the church.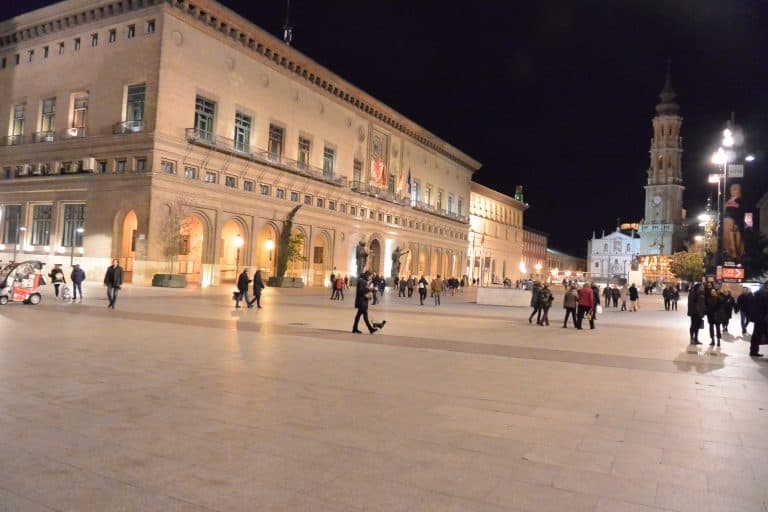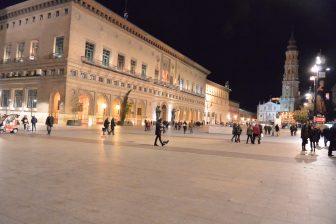 Visiting the church was something we planned for the next day, so after walking around the square, we went back to El Tubo.
Now the area was lively with many people filling the narrow alleys, which was very different from some minutes before.
People in Spain eat tapas standing, but we wanted to relax so we looked for a restaurant where we could seat ourselves.
The one we chose was El Balcon del Tubo.
My husband noticed the artichokes on the counter, so he asked in English how they cooked artichoke, but the man in the counter did not understand him well.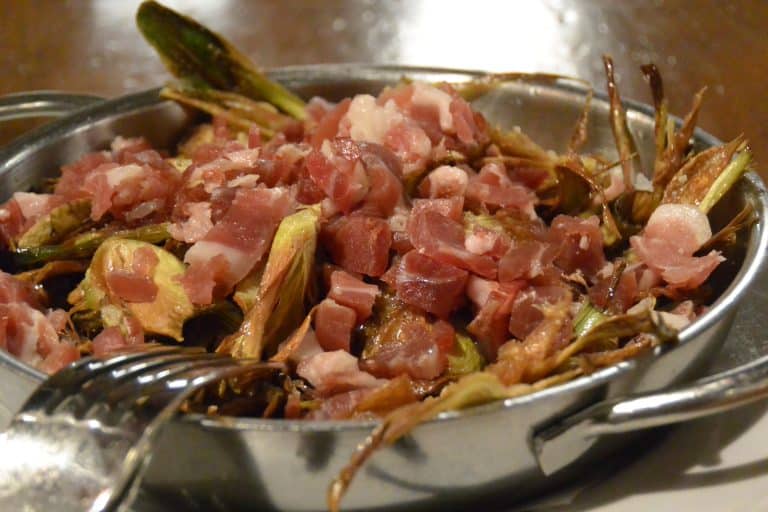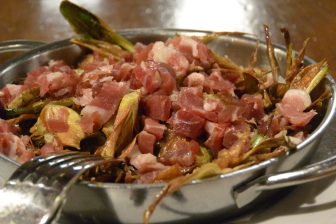 In fact, generally speaking, at El Tubo, they do not speak English much, though there must be many tourists from abroad here.
We ordered the artichoke dish anyway and it turned out that it was stir fried with some finely chopped ham, which was quite salty.
We had some Jamon as well as one glass of wine each and altogether it was only €20 or so.
After eating those, we went back to our hotel but the night seemed still young for the local people.