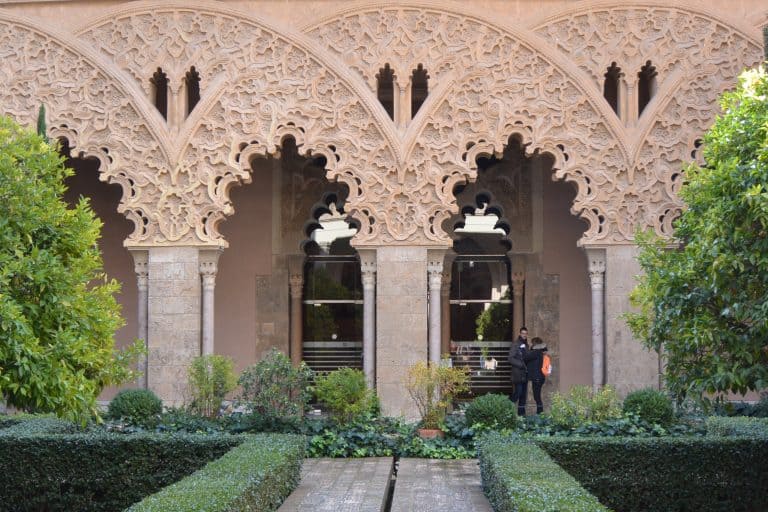 [ Nov.2019 ] Our guidebook says "If you have to give one reason to go all the way to Zaragoza in Spain, it will be Aljaferia Palace".
So we decided to go there first.
Aljaferia is pronounced as "Al ha feria" with the stress on 'i'.
We did not know that and we do not speak Spanish, so we pronounced it as "Al dza feria" with the stress on 'e' at the hotel reception.
The receptionist could not understand us.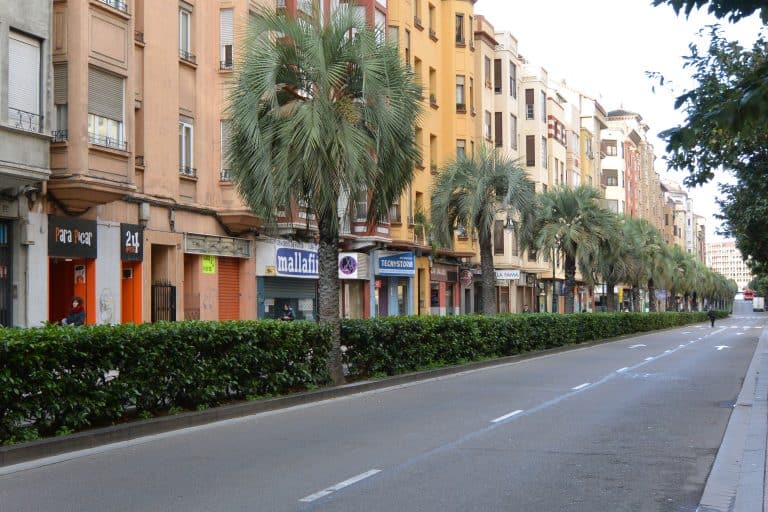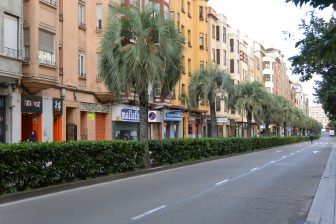 But another receptionist who had heard our conversation guessed that we wanted to go to Aljaferia and told us how to get there.
I think the second receptionist was more intelligent and in fact at the hotel where many foreign guests come, the receptionists should be thoughtful.
We had thought we had to go there by bus, but this receptionist said "It is quicker to walk there", so we did.
It was easy to get there walking on and on on a straight road with the line of palm trees, but you must not get confused by the palm trees.
It looked as if it was a warm place, but in fact, it was a chilly day with the bitterly cold wind.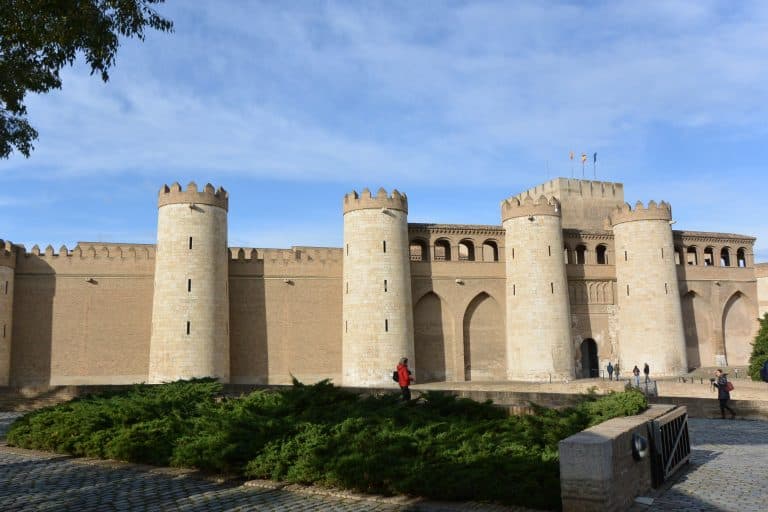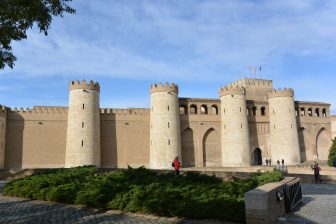 We had chosen Zaragoza as the destination of our short holiday in November, because we had thought optimistically that it would be warm anywhere in Spain, but in fact, it was cold.
We looked up on the internet and found that Zaragoza is apparently famous for its strong cold winds.
Now we arrived at Aljaferia Palace where we could enter free because it was Sunday.
When my husband went up to the ticket office window to make sure it was free, the middle aged woman there said to him, "yes, it is the special treatment only for you".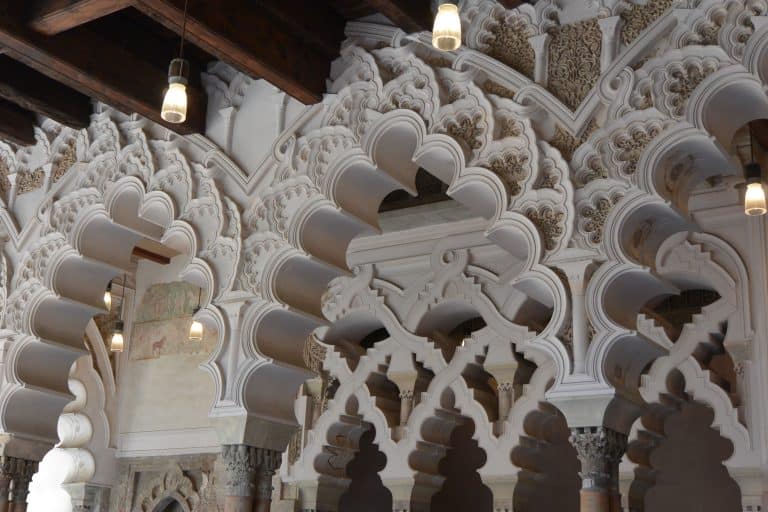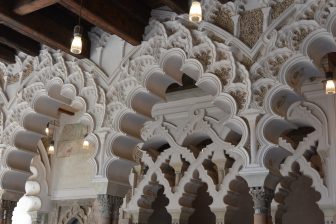 He is popular with middle aged women.
When we entered there, we found that it was a truly gorgeous place.
Certainly it is worth a visit.
As the guidebook says, it may not be as spectacular as Alhambra in Granada or Mezquita in Cordoba, but I was impressed enough to see this Arabic decorative architecture, which I had not seen for a long time.
The pillars in patio and the ceilings of the rooms inside the building were really amazing.
Within the buildings which Unesco added for its World Heritage sites as "Mudejar Architecture of Aragon", Aljaferia is mentioned as the most symbolic building.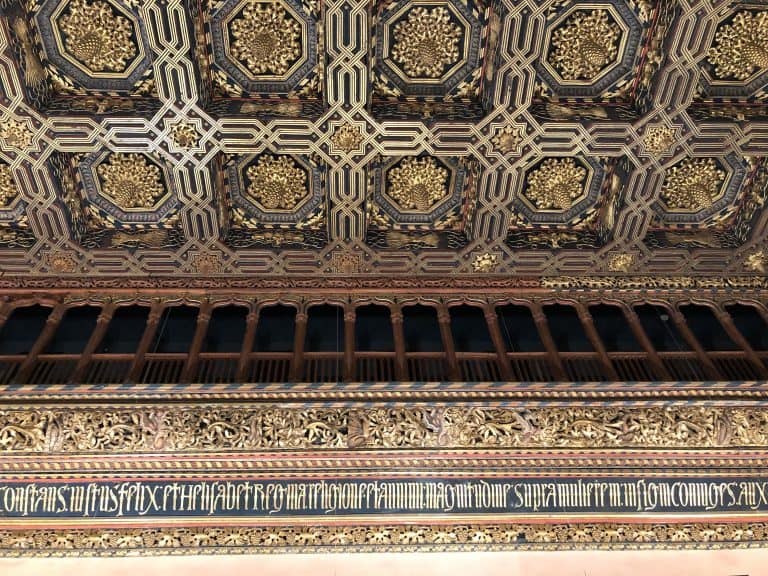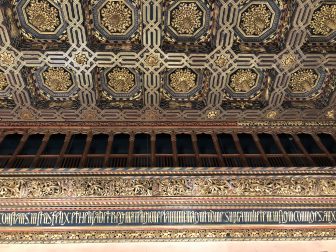 This palace was built originally in the 11th century when the Muslims were ruling this area.
After Alfonso I conquered Zaragoza in 1118, this palace was adjusted for Christians to use.
The residence of the King and Queen was built around 1492 on the base of the Islamic palace.
Currently, the Aragon's regional assembly is using here.
There seems some guided tours according to the guidebook, but we went around on our own and we came out of the building from the wrong place.
A member of the staff with the friendly expression told us the correct way to walk, using his small English vocabulary, so we went in again.
Thanks to him, we could see the most gorgeous room which we could have missed.