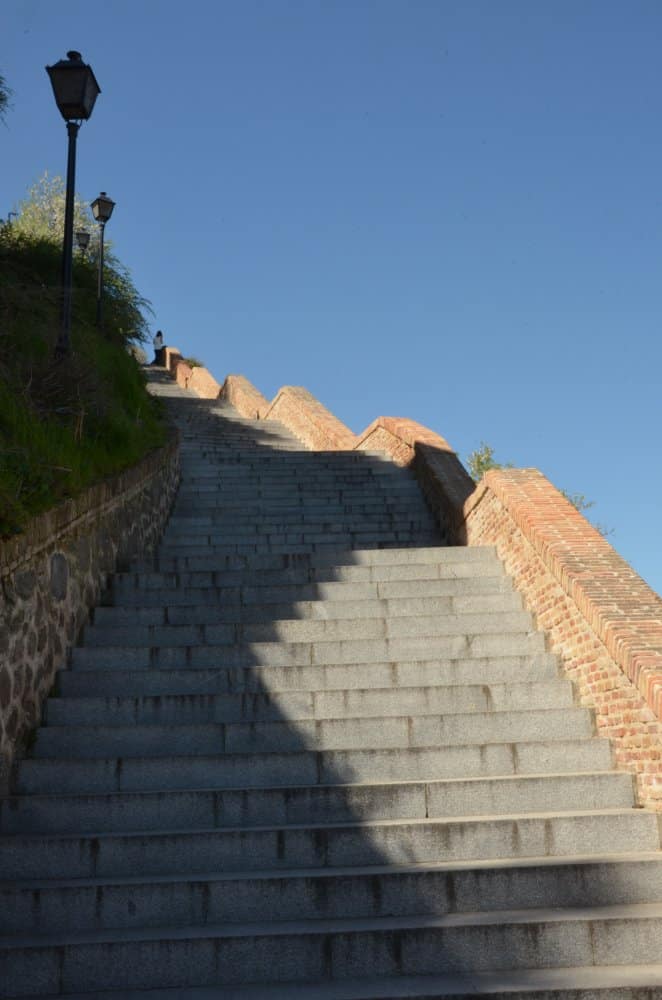 [ Mar.2014 ] After crossing the river on Alcantara Bridge and going through Alcantara Gate, which was an Arabic style, we found the very long staircase (photo).
This must be the way to the centre of Toledo on the hill.
But we had seen an escalator when we were up on the hill, so we did not start climbing up the staircase.
We walked a bit towards north and found a parking, before the escalators.
So we use the lift in the parking.
These escalator and lift must be necessities for citizens here.