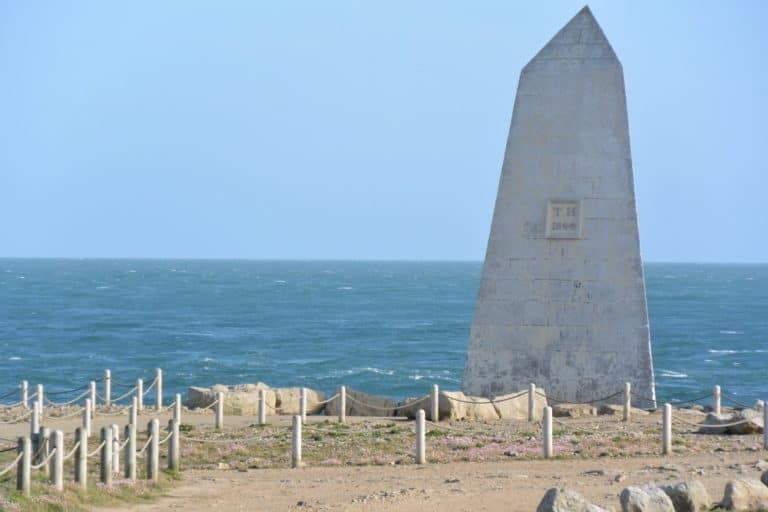 [ May, 2015 ] We visited Portland Bill which is in the south part of Isle of Portland in Dorset, south of England.
The famous sea fight of Spanish Armada in 1588, which we learned in our history lessons happened in the south offing of this promontory.
There was a big lighthouse.
This one was built in 1906 and there were two more which were built in the 18th century.
Apparently this area is famous for whipwrecks historically.
Isle of Portland is also famous for its building stone, which was used for St.Paul's Cathedral in London and United Nations building in New York.
Our friends told us that in the past, they loaded the stone on the boats from here and transported through Thames to London.
We walked around in the strong wind and saw reckless young people jumping in the sea from the cliff.