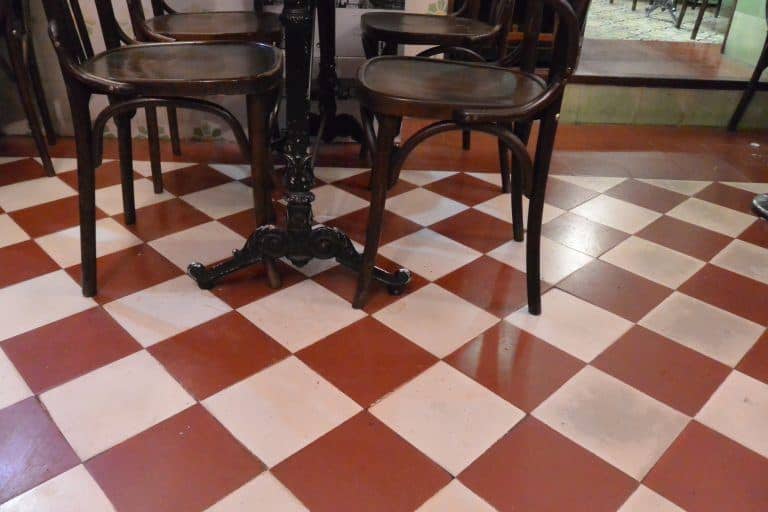 [ Feb.2018 ] On the day we arrived in Marbella in the south of Spain, after walking around the old town, we went out to the sea.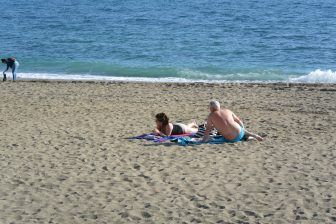 It was mid February, so there were not so many people.
And nobody was in the sea of course, but there were some people sunbathing on the beach wearing swimming costumes.
On the coast, the atmosphere of Costa del Sol was livelier with high rise hotels and signs for '€1 for a tapas'.
If you walk along the coast for about one hour, apparently you will reach Puerto Banus, the famous luxurious resort.
Here, they say that there are many world famous brand shops and the rich people's yachts moored competing their luxuries.
Our hotel people recommended us to visit there, but we imagined that Puerto Banus would be similar to Porto Cervo in Sardinia we went some years ago, so we did not go there.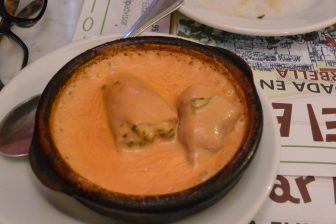 When we were walking on the beach, we felt hungry, but we did not want to go to the places selling tapas for €1, so we went back to the old town and looked for El Estrecho, a tapas restaurant introduced by the people of our hotel.
The narrow alley where this restaurant was situated was lovely with some other restaurants.
El Estrecho is a long standing restaurant founded in 1954 and the atmosphere of the interior was nice and moderate.
We had the octopus salad, the Russian salad, the roast pork with chips and the stuffed peppers which were recommended by the waiter.
Inside the pepper there was spinach and it was served with plenty of creamy sauce.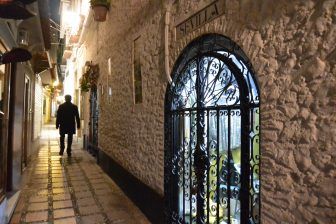 Everything was very tasty and we were satisfied.
Later that day, we went out to the town again after dark.
I expected that it would be lively at night, too, but the main square, Plaza de los Naranjos was very quiet.
And it was a bit chilly at night.
So in the end, we ended up in a wine bar called La Santa, which was just around the corner from our hotel.
They served Pintxos which we ate in Basque region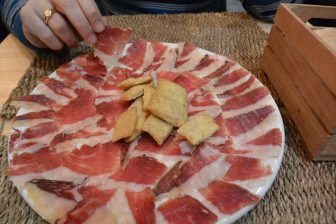 as well as lovely ham and many kinds of wine.
We had 6 Pintxos and a plate of ham with a glass of Sangria.
According to the waiter, the ham should be eaten by hand.
They all were nice and tasty and because it was easy to get here, we came here every evening of our stay.